Melissa Romano, '04, M.S. '07, Educates and Advocates for Diabetes Patients


By Eva Richards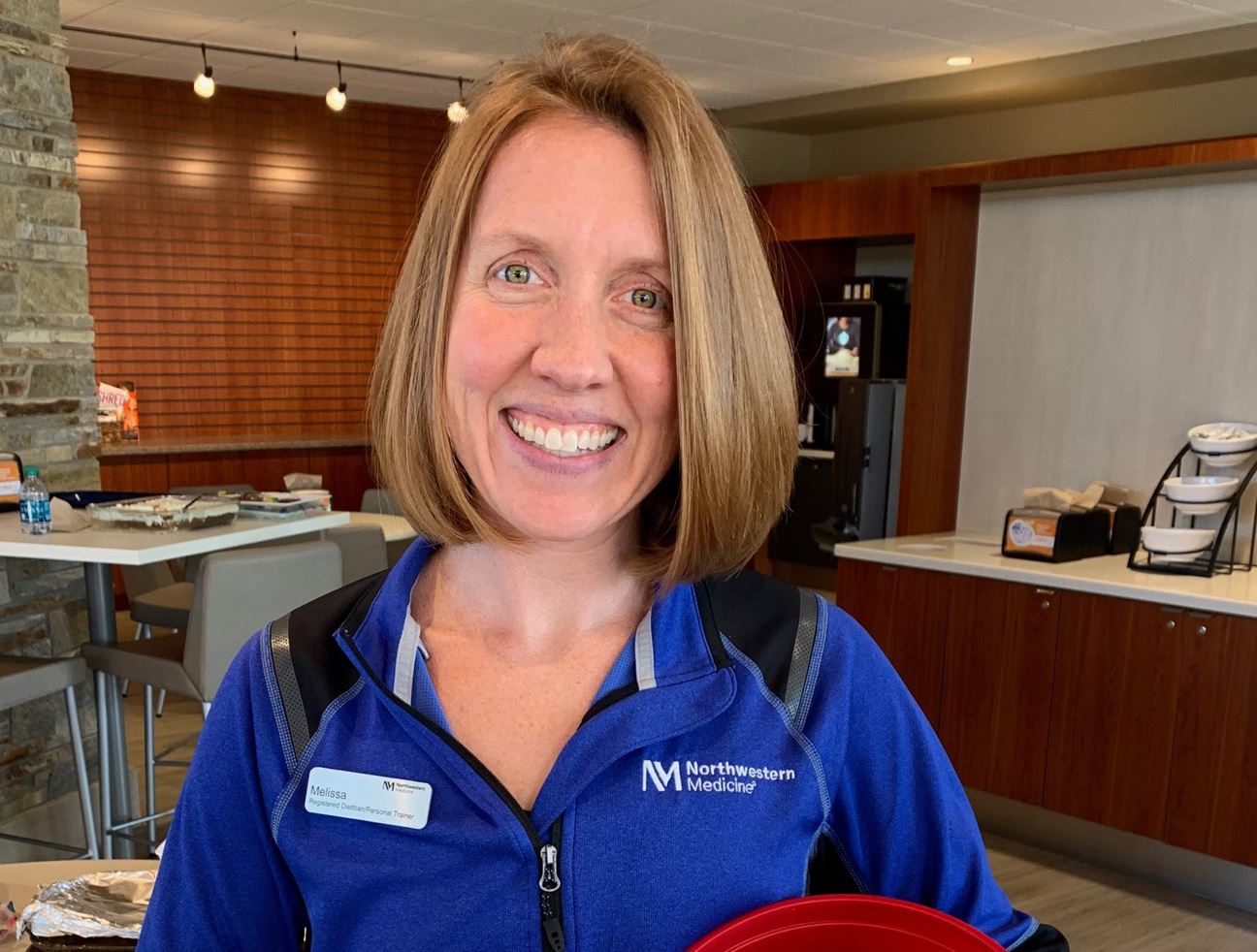 Melissa Romano, '04, M.S. '07, has devoted her career to helping people with diabetes manage their health.
When Melissa Romano, '04, M.S. '07, was growing up, she was a natural athlete. With a swimming pool in her backyard in suburban Oak Forest, Illinois, she loved competitive swimming, as well as many other sports.

"I played soccer as a young child and through my senior year in high school," Romano said. "I was also on the swim team through high school, and I was interested in sports and being active for as long as I can remember. I enjoyed spending time with my family and meeting up with friends for a game of frisbee football."

When it came time for college, this active and healthy mindset led Romano to study something she already felt passionate about—nutrition and dietetics, or the science of how food and nutrition affects human health.

"My decision to go to NIU was greatly influenced by my brother being at NIU already," Romano said of her brother Matt, who earned a degree in art in 2004. "I remained at NIU because the University had a wonderful dietetic internship program and graduate school program. The faculty and staff in the School of Health Studies were extremely supportive. The program provided an abundance of experiences that allowed me to narrow down what area of nutrition and dietetics I wanted to pursue."

After earning her degree in 2004, Romano stayed on campus to pursue her master's degree in nutrition and dietetics, which she received in 2007.

"I was hired at the Kishwaukee Hospital, which is now Northwestern Medicine Kishwaukee Hospital, in their Diabetes Education Center shortly after graduating with my M.S.," she said. "I have been working at the diabetes center for 16 years now. I briefly worked at the Northwestern Medicine Health and Wellness Center as a personal trainer, as well, until the pandemic started."

In her role as a registered dietician, Romano supports and guides individuals who have diabetes.

"I specifically work in the outpatient diabetes education center, and I am also a certified diabetes care and education specialist," she said. "I work with patients diagnosed with Type 1 or Type 2 diabetes, gestational diabetes or prediabetes. This career path has been extremely satisfying. I get to support those individuals with diabetes on their lifelong journey to health."

Romano finds her role challenging, as she attempts to educate people about how to better manage their diets and exercise routines to have healthier and more consistent results.

"Diabetes education and nutrition education is essential for managing diabetes," she said. "As Dr. Elliott Proctor Joslin, who founded the modern care of diabetes, states, the person with diabetes 'who knows the most, lives the longest.' If my patients leave the office learning one new thing, I feel I (have) succeeded."

Even as Romano changes people's lives for the better each day, she never forgets where she got her start, noting that her college internships at various sites throughout the region paved the way for a long and fulfilling career.

"NIU provided a top-notch accredited dietetic internship," she said. "I felt prepared to face the world and had a clear idea of where I wanted my career to go."