Bright Angel Wine Tasting at Main Street Social - SOLD OUT

Wednesday, Feb. 15

Roses are red, and wine can be, it's true. Let's "wine" things down and talk with your fellow Huskies, too.

Sip, eat and taste wines from the Napa and Sonoma vineyards. NIU alumni Ken Stemke, '83, and Patrick Pipp, M.B.A. '91, started Bright Angel Wines making wine in Napa with their first release of two varietals in 2015.

They subsequently opened their Main Street Social restaurant in Libertyville in 2017 where Bright Angel leads a wine-centric Italian-American concept. The Bright Angel brand has grown to 10 varietals, primarily Napa and Sonoma vineyards, including four house wines for the restaurant.

At this tasting, you will experience up to six Bright Angel wines. Learning about the appearance, aroma and notes associated with each wine. Also, you will be able to enjoy appetizers provided by Main Street Social.

For more information or questions, please contact Assistant Director of NIU Foundation & Alumni Events Malerie Schumaker at mschumaker@niu.edu or 815-753-5421.

Event details
COST:
$25 per person


When:
6:00PM - 8:00PM Wed 15 Feb 2023, Central timezone

Where:
Main Street Social
608 N. Milwaukee Ave.
Libertyville, IL 60048
[ Get Directions ]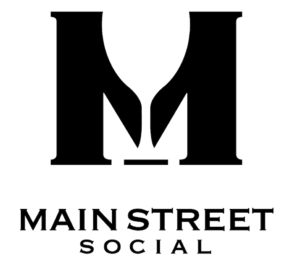 THIS EVENT IS SOLD OUT!

The NIU Foundation follows the protocols and guidelines established by NIU regarding how to navigate the COVID-19 pandemic, which is based on the recommendations from the Centers for Disease Control and Prevention (CDC) and local public health organizations. NIU's protocols and guidelines are located at: www.niu.edu/protecting-the-pack.

The NIU Foundation and NIU Alumni Association recognize that the pandemic is, and will continue to be, a fluid situation and will abide by whatever mandates and guidelines that have been established at the local and state level.

We deeply respect and greatly appreciate our donors, alumni, community and friends. As we move forward – together – the NIU Foundation and NIU Alumni Association are committed to following the above guidance and making every effort to reduce any threat to everyone's safety, health and well-being.

We hope that you will decide to join us at an upcoming event and we look forward to seeing you.

Hand sanitizer and disposable masks will be available at our events. We encourage you to consider your health and personal well-being when deciding whether to attend.

Be well, and stay safe.