Naty Figueroa, '01, Envisioning the Future of Energy at BP


By Eva Richards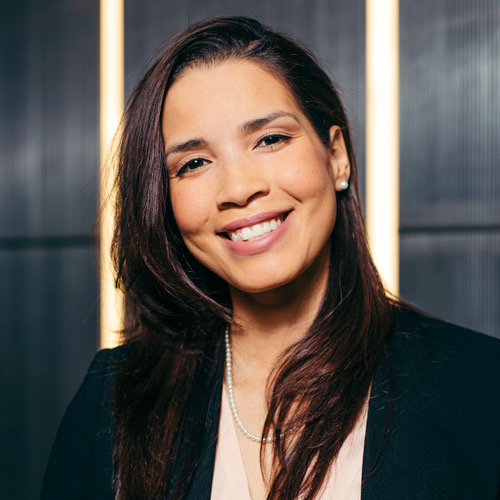 Naty Figueroa, '01, was offered her first job after college at BP. She received the offer after attending an NIU job fair.
NIU alumna Naty Figueroa is envisioning the future of energy at BP as vice president of Refining and Products Americas.

Growing up, Figueroa always enjoyed drawing and was in awe of the scenery around her, which has built skills with unexpected benefits. Key attributes of a skilled artist also make for a successful leader: specifically, the ability to see things as they are and to envision them as they could be. As BP undergoes a historical transformation, the company needs leaders with vision to deliver its strategy and help achieve its net-zero ambition.

During her 21-year tenure at BP, Figueroa has supported the development of the company's biogas strategy.

"Through our acquisition of Archaea Energy and our joint venture with Clean Energy Fuels Corp, BP has interests in facilities that capture methane from waste to produce renewable natural gas (RNG) for the U.S. transportation sector," Figueroa exlpained. "I feel proud that I was part of the team that built that strategy, and I look forward to seeing the initiative grow."

Figueroa believes that keeping an open mind and learning something new can yield unexpected benefits. For example, she did not imagine taking this career path. In her early years, Figueroa was a driven and curious student who enjoyed problem-solving, reading classics, and was interested in drawing.

"I thought I was going to be an architect back then, since I liked drawing buildings and infrastructure. In high school, I took some accounting classes and found it to be a satisfying way to apply my math skills," she said.

Figueroa grew up in the Chicagoland area and was no stranger to hard work and high expectations. As the daughter of Puerto Rican parents who immigrated to the U.S., she understood from an early age that her education was a necessity and a privilege—and college was a must!

Figueroa said, "I was the first one of my family to go to college. My parents always said we can't afford to put you through college, but going was always in the plan."

Figueroa chose to enroll at NIU because of its accounting program and the school's proximity to her family. She really valued the strong sense of community at NIU that made her feel welcome.

"I really felt like I was part of a community of folks," she said. "We helped each other out when we needed it. My roommate was an artist, and another friend was studying to become a teacher. We had classmates who were from the other side of the world. We all had different perspectives, but we were all in the same place with similar goals."

Figueroa learned about the importance of keeping an open mind, learning new things, and valuing diverse perspectives.

Figueroa excelled within the accounting program and earned job offers from several accounting firms. At an NIU career fair, she spoke with representatives from BP and was excited by the challenge of building on her accounting skills while learning about the energy industry, which was new to her.

Immediately after graduation, Figueroa began in the BP finance rotational program but eventually transitioned to her first permanent role as a Gulf of Mexico deep-water crude oil scheduler. The role involved working as a liaison among accountants, traders, production engineers, government employees, and third parties to deliver crude oil on time to the right locations and for the best price. Figueroa transitioned to an international crude oil scheduler six years later, which is a global remit moving product on vessels around the globe.

From there, Figueroa followed a more operational path while focusing on marketing, customer experiences and commercial activity. She was promoted first as commercial development director, next as Global Oil Americas chief of staff, and then as a commercial commodity manager for multiple commodities that included fuel oil, distillates, and low carbon. In 2022, Figueroa was promoted to her current role of vice president of Refining and Products Trading in the Americas.

"I work with people who are brilliant. I have the opportunity to solve complex problems that tie directly to our energy transition. It's the right thing to do, so how do we convince other companies to invest in that, too?" she said.

Figueroa loves that her role allows her to interact with people that she otherwise would not meet, leveraging diverse perspectives.

Figueroa is passionate about diversity in the workplace and has thrived as a female in a male-dominated industry.

"At first, I thought I had to change who I was. I am naturally more reserved and introverted, and I thought I would have to change to succeed in this industry, but what I've learned is don't change yourself," Figeroa said. "Be who you are. I did not need to be more aggressive. I just needed to be my authentic self."

Figueroa enjoys giving back to the bp community and helping others navigate challenges that she has learned to overcome. This may include prompting the quiet voice in the room, mentoring individuals who have faced similar challenges, or just listening. She supports BP's business resource groups (BRGs), including Energía (Latinx) and Veterans. As part of funding college, Figueroa also joined the U.S. National Guard and served for eight years while advancing her education and career. While traveling to an exercise in Germany in 2002, she met her now-husband Pete.

"Family is very important to me, and I push myself to set the best example possible for my three children," she said. "They also provide my motivation for advancing the energy transition and achieving a more diverse workplace. By focusing on these important areas, I am envisioning and shaping a more sustainable future at BP and beyond."