Basketball Injury Sparked Dr. Joshua Kays, '08, to Pursue Surgical Medicine


By Tony Scott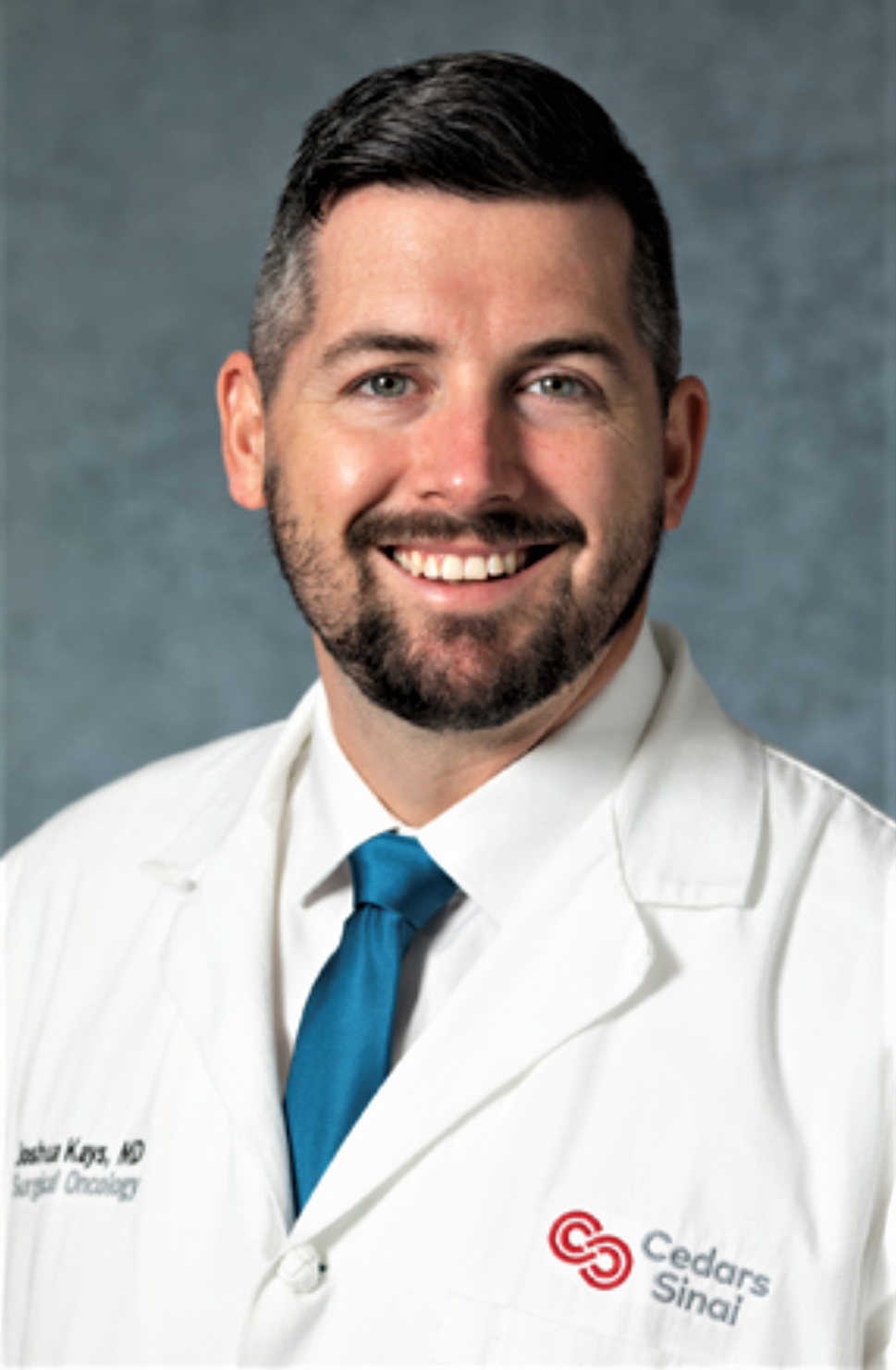 Dr. Joshua Kays grew up on a farm in rural Illinois loving basketball. Having surgery following an injury sparked his interest in medicine.
When Dr. Joshua Kays, '08, was growing up on a grain farm outside of the small town of Hennepin, Illinois, he was an athletic kid who considered majoring in engineering in college.

Now Kays is an oncological surgeon based in Indianapolis, helping people heal from aggressive and deadly cancers.

Kays said that, as he spent his childhood on the farm, he was always interested in building things, so he assumed engineering would be a good major. His interest in medicine was sparked after having knee surgery following a basketball injury.

"I had knee surgery and I was like, this is awesome—all they do is build on the body, you know," he said.

After attending community college, Kays took some time to contemplate his future. He said he chose NIU because it was relatively close to home, and because it also had a great physical therapy (PT) program, which Kays considered his backup plan to medical school.

"I thought, if medical school doesn't work out, I know there's a great PT program at NIU that I could transition into fairly easily," he said.

After graduating with a bachelor's degree in biological sciences, Kays attended medical school at the University of Illinois College of Medicine. He chose to study in Peoria rather than Chicago because he said it gave him more of an opportunity to work in operating rooms.

"They have a bunch of residency programs, but none of them are huge, so we got some great hands-on experience," he said.

Following medical school, he did his surgical residency at Indiana University. During his seven years of residency there, he took time to participate in a research fellowship and finished a master's degree in translational research in 2017.

After Indianapolis, in August 2020 he landed a two-year surgical oncology fellowship at Cedar Sinai in Los Angeles.

Last August, he returned to Indianapolis to work at the Naab Road Surgical Group. Kays specializes in gastrointestinal cancers, including pancreatic and liver cancers.

As a surgeon who works with cancer patients, Kays said the most challenging part of his job is seeing a patient who has had progress and then suddenly takes a turn.

"When you get that patient who has hope, and then you have to squash it, that sucks," he said.

Kays said he also has to know when to tell a patient that operating on them could only make things worse, and that they need to look at other treatment options.

"We had a colorectal surgeon give a talk at our med school graduation, and he reminded us to do no harm," he said. "I tell the patient, the only thing I can do by operating on you is to harm you. I can't help you with an operation at this point, so I'm not even going to offer it. There are other treatment options – even if they aren't very good – but all I can do is hurt this person so I won't go down that path."

Giving advice to current NIU students looking at the medical school path, he said they need to learn to persevere through difficult times in school.

"It's hard for a reason," he said. "There are a lot of classes that are designed to get you to quit. I like to tell people I'm stubborn and hard-headed, and I'm not going to stop."

Kays said he wasn't at the top of his medical school or NIU classes, but that he kept going.

"What's going to separate you a lot of times and what's going to determine who's successful and who's not, who gets in or who doesn't, is just who grinds," he said. "The student will be successful who says, 'I'm not going to let anything distract me. I'm not going to let anything dissuade me. I'm just going to pursue this and go for it.'"