I am Huskies United: Lexi Tintlemann, '22


By Tony Scott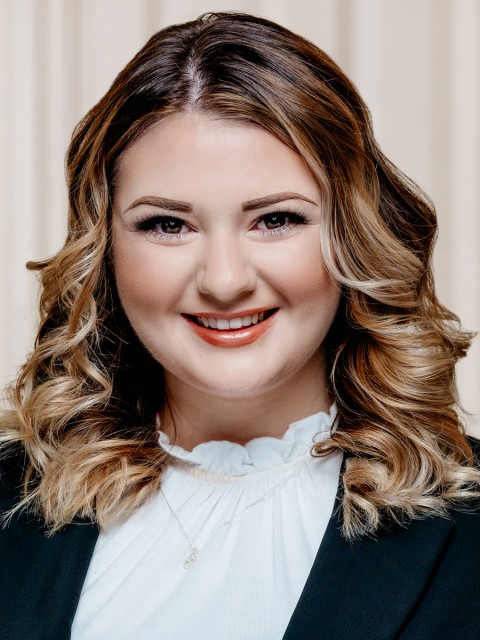 Lexi Tintlemann, '22, credits scholarships with helping her to stay in school and pursue a master's degree at NIU.
As Lexi Tintlemann, '22, navigated a variety of personal challenges, including being emancipated from her parents at age 16, scholarships were able to positively change her life and remain impactful as she continues her NIU studies in graduate school.

"Students who come from circumstances where college may not seem like an option, due to money, can then see themselves with a future and a degree," she said. "The impact that scholarships have on students is underestimated often."

Tintlemann, who received her bachelor's degree in communication studies, was born in suburban Downers Grove, Illinois, but moved frequently during her childhood, living in Illinois, Texas, Florida and New York. Her father, who was in the military, died when she was young, and her mother worked a variety of jobs to support the family. Tintlemann was the first in her immediate family to attend college.

Tintlemann was a transfer student, first attending Rock Valley College in Rockford before coming to NIU. She received a transfer student scholarship along with several other scholarships and financial aid to help her with her education and finances.

"Navigating college and financial aid on my own was a difficult journey," she said. "I was emancipated at the age of 16 and had to figure the best options to pay for college. I am grateful for the many scholarships I had applied for and received. Applying for financial aid has also been a major help."

Tintlemann pointed out that not only did scholarships help her financially, but overall, they relieved the burden of worrying about finances, which made a more positive NIU experience.

"Being able to focus my time on school and not on the burden of how much I will have to pay back benefitted my mental health," she said. "While I still worked full time as I was a full-time student, not having an additional financial strain to worry about helped my focus on school remain positive."

While attending NIU, Tintlemann lived in the Rockford area and did not reside on campus but still participated in a variety of organizations, including Lamba Pi Eta, Huskie Service Scholars, and the Foreign Language Residency Program.

Tintlemann counts Kathryn Cady and Betty H. La France in the Department of Communication as professors who impacted her learning, and encouraged her to continue her studies by pursuing a master's degree at NIU.

"Dr. La France made the biggest impact during my undergraduate studies because she relates to my background and helped open my eyes to new opportunities," Tintlemann said. "She was the one who truly helped me realize I can chase any dream I have."

Tintlemann also counts Robert M. Peterson and Charles Howlett in the College of Business as mentors.

"They helped me pursue my professional sales certificate and made a huge impact on my outlook of sales," she said.

To Tintlemann, a donor supporting scholarships will make students' dreams become a reality.

"To someone who is considering donating, I would tell them that they are about to make someone's dreams come true," she said. "Their contribution to another's education will not go unseen and they will be able to live with knowing they were a piece of someone else's happiness."

Donors can help students pursuing their master's degrees and other academic goals during the NIU Foundation's Huskies United day of giving March 22-23.