I am Huskies United: Katryna Weingart, '21


By Eva Richards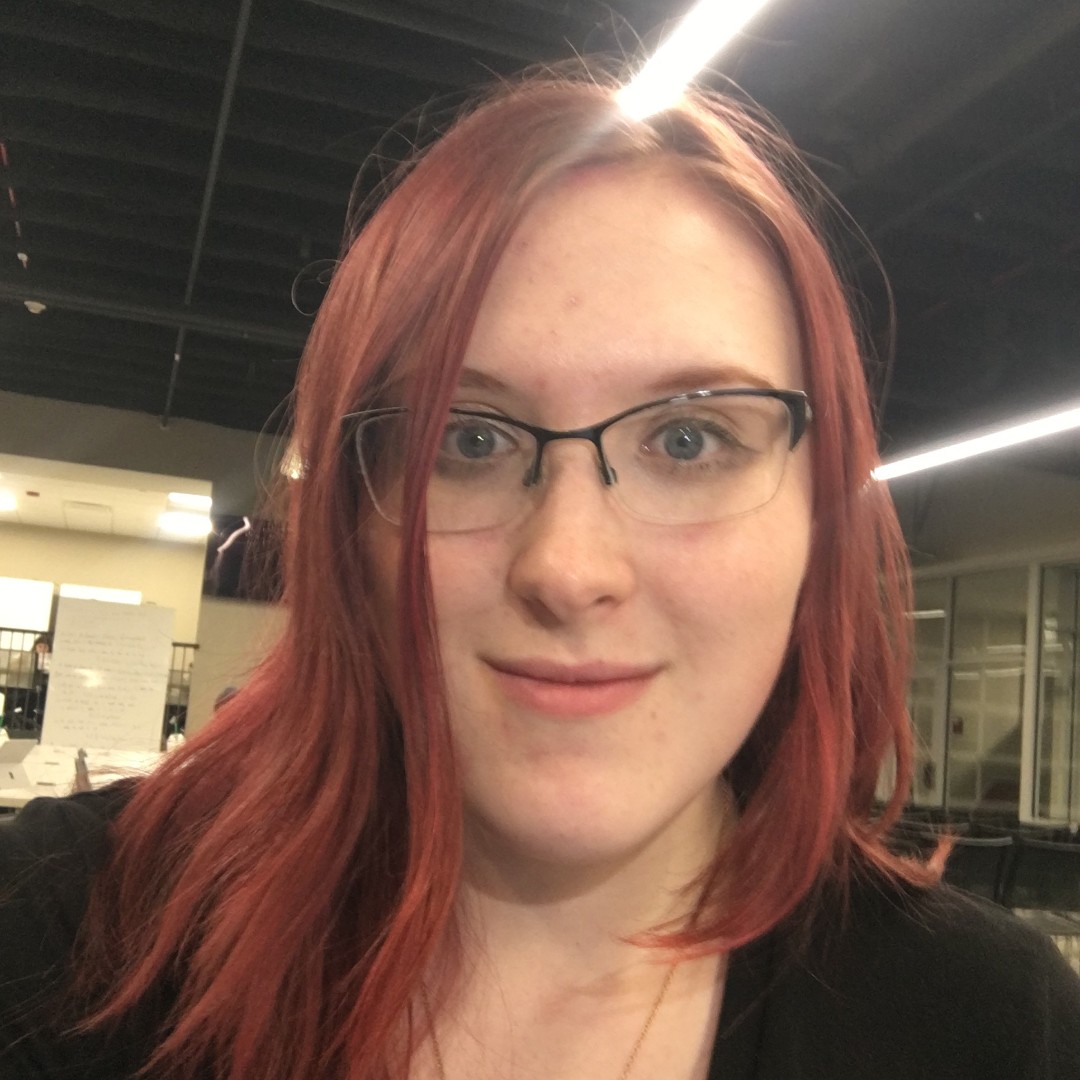 The scholarships Katryna Weingart, '21, received while at NIU helped her to cross the finish line at graduation.
The show must go on—even when finances are scarce!

Growing up in McHenry, Illinois, Katryna Weingart, '21, was a determined student and always interested in writing, theater and music—basically, anything related to performance arts and humanities.

During high school, a caring teacher made all the difference to Weingart and helped her set sights on becoming one as well. She also had the hope of becoming a student theater director, as drama and literature were always so important to her.

"I had a teacher my junior year who didn't just teach me how to write better, but also treated me like a person," she said. "In my early stages of life, I was a rather quirky person. However, my teachers often didn't know what to do about my 'quirks' and oftentimes suppressed me for being different. I had one teacher in 7th grade bluntly tell me to 'stop talking about science fiction' because she was sick of hearing how I connected science fiction to the material we were reading in class. However, my junior year AP language and composition teacher, Mrs. Dunn, accepted me for my quirks and encouraged them. In many ways, she helped build up parts of my personality that were once demolished by previous teachers."

This teacher also helped Weingart to reconnect with her joy of writing, although she was behind the majority of the class academically.

"It took a while but, eventually, my hard work with her paid off," she said. "Eventually, my low Cs at the beginning of the year became As at the end of the year. She even acknowledged her students' hard work at the end of the semester with an awards ceremony where I received the Most Improved Writer certificate for her class, something that still sticks with me. I want to be able to make other students who were once struggling feel that special because they put in the hard work."

After graduating from McHenry High School, she was not certain how she would be able to afford pursuing her dreams of becoming a teacher, writing and drama.

Luckily, caring Huskie donors stepped in to make sure her hard work and big dreams were rewarded.

"I went to NIU because they offered me the Northern Academic Scholarship, which helped to majorly cut down on my costs at college," Weingart said. "I also received the Dr. David Wagner Scholarship in Medieval Studies. I truly loved my experience there and got hands-on experience from professors who were expert researchers in their field and really valued connections with their students."

"The Northern Academic Scholarship changed my education because it gave me a reason to strive for success. It also made college significantly more affordable, which allowed me to save for my life after University," she added.

She also was chosen as a Golden Apple Scholar—a program that prepares aspiring teachers for immediate and lasting success to be highly effective teachers in Illinois schools-of-need. It is a teacher preparation and tuition assistance program for first- and second-year Illinois college students.

Weingart earned her bachelor's degree in English in 2021 and, thanks to donors' generosity, she has spent the last couple years working at a high school in central Illinois, where she was an English teacher and play director.

Looking back, Weingart credits NIU with more than just helping her learn her craft.

"NIU provided me with a diverse variety of opportunities with different types of people who had multitudes of backgrounds, and I feel like it gave me insight into my students," she said.

Even as she is just beginning her career, Weingart knows that she makes a positive impact for students who need understanding in their formative years—all thanks to opportunities she received.

"This work is important to me because I'm providing guidance to the youth of America and reassuring them that they are able to make it in this world," she said. "I find helping people to be a great satisfaction for me. I want to continue to have a positive impact on the community I am in."

Donors can help students pursuing their master's degrees and other academic goals during the NIU Foundation's Huskies United day of giving March 22-23.