I am Huskies United: Tina Figarelli, '22


By Tony Scott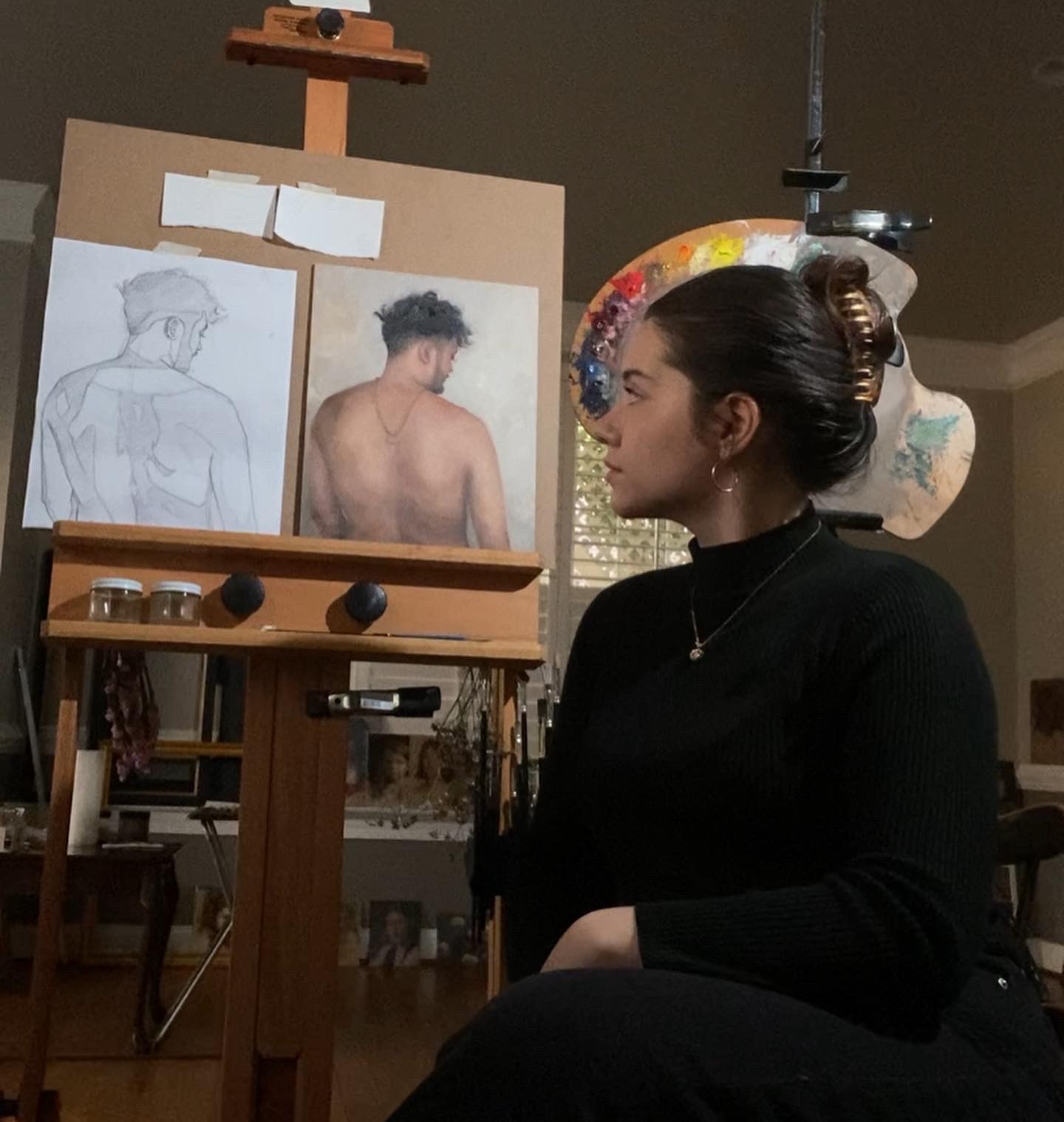 Tina Figarelli, '22, received an Impact Scholarship while an art student at NIU.
Tina Figarelli, '22, currently an artist-in-residence at East Oaks Studio in Raleigh, North Carolina, was a first-generation college student when she attended NIU, working her way through school and selling her artwork.

Figarelli credits her time at NIU and the scholarship she received with impacting her life in a meaningful way. She grew up in suburban Elk Grove Village, and was the first in her family to attend college.

"I was a first-generation college student, so navigating college was a whole new experience for me and my family," she said. "It was difficult, especially when it came to the application process and payments, as we all knew very little about those processes. It was something I had to learn and navigate myself with lots of help from advisors and teachers."

During her senior year, Figarelli received the Impact Scholarship, which covered her tuition that year. This helped immensely as she was paying for school without loans, while commuting from home, working part-time and selling her art.

"I was also commuting an hour a day from home to campus to save money on room and board," she said. "I was using the money I had saved from working part-time as a bank teller, as well as selling my artwork. It could get stressful, for sure, so when I received word I got the scholarship, it was like a big weight was lifted off my shoulders."

While she didn't live on campus, she loved spending time studying art and finding inspiration there.

"I lived off campus at home to save money, but loved my time in my art classes," she said. "My favorite study spot between classes was the library, especially because NIU has such a wonderful art book collection. Sorting through dozens of art books in between classes was a great way to relax and find inspiration for new work."

She described her professors in the School of Art and Design as personable and caring, and she credits professor Frank Trankina as one of her bigger influences on campus.

"It was great to get his input on art world advice, painting critiques, and helping us with our BFA show," she said.

Figarelli has been featured in Southwest Art Magazine's "21 under 31: Young Artists to Watch in 2020" and has participated in numerous group and solo shows in local, as well as, national galleries. Her work is supported by collectors in the United States and internationally.

Figarelli encourages her fellow alumni and other supporters of NIU to support scholarships that help students realize their dreams and career aspirations.

"It could truly change someone's life," she said.
Donors can help students pursuing their academic goals during the NIU Foundation's Huskies United day of giving March 22-23.