Linda Sapochak, '88, Retires from NSF, Leaves Legacy of Science Mentorship


By Eva Richards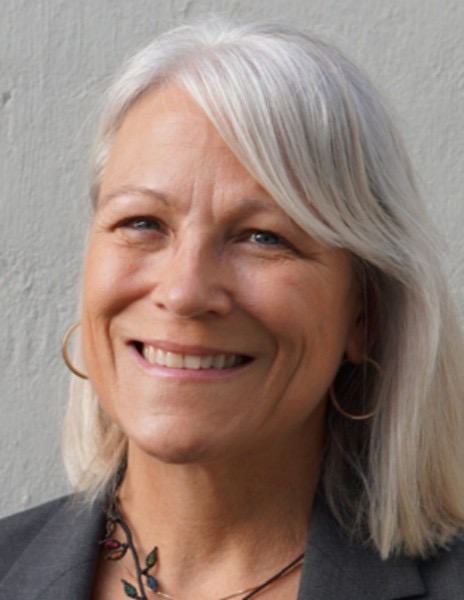 Linda Sapochak, '88, retired from the National Science Foundation in February 2023.
When Linda Sapochak, '88, was packing up her office after 14 years at the National Science Foundation in February, after retiring from a decades-long research and teaching career, she could not deny how far she had come.

Growing up in Cleveland and the Northwest Chicago suburbs, Sapochak poured over the pages of the Sears, Roebuck & Co. catalog looking for something exciting. While she usually asked for the chemistry lab set for Christmas, she was disappointed to get Barbie dolls and miniature cookware instead.

"As early as seventh grade, I just knew I liked science," she said. "I loved nature and the woods. I spent many hours just looking at plants, watching tadpoles and climbing trees. In school, I was interested in science early on. I won first place for my seventh-grade science project on crystallization."

Still, even though some limited Sapochak to roles they deemed appropriate for girls, she never let gender stereotyping stop her from dreaming big.

"In high school I took three years of chemistry coursework—the last one as a single pupil in an AP class," she said. "While I liked physics and math, I was not good with numbers. My high school chemistry teacher was female and encouraged me to follow a medical technician route in college. However, once I started college I decided to go fully into pre-med, but I found the chemistry coursework to be more interesting than biology and switched to a chemistry major."

Sapochak knew she wanted to end up in a chemistry lab, but there were few role models to look up to in her immediate community. However, her brothers' and sisters' shared interest in science and math bolstered her own.

"I grew up in a large family with three sisters and two brothers. Neither my mom or dad went to college, but all my siblings did, and they all ended up in careers in STEM!" she said. "When I look back, I was quite disappointed that my high school chemistry teacher was not more encouraging, but my English and History teachers, who were both female, were encouraging and that was very helpful."

After starting at Valparaiso University, Sapochak returned to the Chicago suburbs and enrolled at NIU to continue her studies closer to her family. The DeKalb campus proved to be a good fit for her interests and offered her most faithful mentors.

"At NIU, I was encouraged almost immediately to do undergraduate research with one of the chemistry professors, Dr. Charley Spangler," she said. "Charley has been retired from NIU for many years now, but became a huge supporter of my career, and I consider him my academic 'father.' His wife Brenda was a biochemist and, between the two of them, they became long-time mentors and friends."

Sapochak's research with Dr. Spangler resulted in publications in peer reviewed journals, participation in national and international chemistry conferences, and an undergraduate award for a presentation she gave about her research from the American Chemical Society.

"Charley was a strong advocate for women, and there were other female students that likely could tell a similar story about his encouragement and support at NIU," she said.

In 1988, during Sapochak's senior year, Dr. Spangler nominated her for an Outstanding Women Student Award at NIU. That award, paired with her elaborate research experience at NIU, helped her to get into graduate school at the University of Southern California after she earned her bachelor's degree in chemistry. There, she was the first graduate student in her class to complete her Ph.D. in chemistry in 1992.

"Once again, Charley as my mentor helped me to meet so many people that I was hired as a post-doctoral fellow at Princeton University. There, I contributed to research leading to important patents and, along with others, received the Thomas Alva Edison Patent Award from the state of New Jersey in 1998!" Sapochak said, adding that her research led to the patents of multicolor organic light emitting devices.

The next three decades brought opportunities for scientific research experience in academia, industry and national laboratories, as well as 14 years of program management experience within the National Science Foundation (NSF). The NSF is an independent agency of the United States government that supports fundamental research and education in all the non-medical fields of science and engineering. As a proven leader in the materials chemistry field and a broad thinker with demonstrated ability to work across all scientific and engineering disciplines, Sapochak's career speaks for itself.

Her most recent role as division director for materials research, which she held for seven years, allowed Sapochak to support her fellow scientists to the benefit of Americans.

"First and foremost, the National Science Foundation was created to promote the progress of science for the public good. That was extremely important to me," she said. "As the division director for materials research, my job was not only to promote and support materials research but to also understand and appreciate the big picture about what materials the U.S. needs both the short-term and long-term, so that all science and engineering can flourish in the US. It was an honor to recruit, hire, lead and empower a wonderfully diverse set of men and women to help meet the mission of NSF. Our work had an impact both nationally and internationally and I am proud that I was able to be a part of it."

She noted that the most fulfilling part of this job was being able to inspire and empower her staff to accomplish great things in the process of fulfilling the NSF mission.

"Just as others had done for me, I tried to bring out the best in my staff, but also in the scientists and engineers across the country that were applying for funding for their research," she said. "So, mentoring people and helping them do great things was the most fulfilling aspect of the job.

"The most challenging part of the work is also about people. Leadership is hard, and you will have more failures than successes, but you just have to accept that and learn and improve. So, the most challenging part was not being too hard on myself when I failed."

As Sapochak reflects on her career, she looks forward to "exploring her next life chapter," but she also remembers NIU fondly and the many lessons she learned there that will stay with her.

"I remember I was in physics class the day the Space Challenger exploded in 1986. The physics professor took the time to talk about it with the class and encouraged us not to give up on science and that we need to keep on trying even when failures occur. I still remember that today," she said. "The faculty in the sciences at NIU were so supportive, and the opportunities and people at NIU were so important in getting me started in my career."