Alumni Spotlight: Frank Drendel
Chairman of the Board and Founder of CommScope Inc.
B.S. Marketing, '70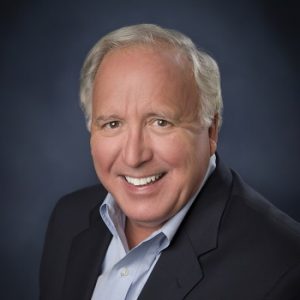 Frank Drendel served as CEO of CommScope after founding the company in 1976 as a North Carolina corporation based in Hickory until the acquisition of CommScope by The Carlyle Group in January 2011. He has served as chair since 1997, when CommScope was spun off from General Instrument Corp. (subsequently renamed General Semiconductor Inc.) and became an independent, publicly traded company on the New York Stock Exchange.

Drendel is a director of the National Cable & Telecommunications Association (the principal trade association of the cable industry in the U.S.) and the SCTE Executive Council. He previously served as a director of Sprint Nextel Corp. from 2005 to 2008 and as a director of Nextel Communications Inc. from 1997 to 2005. He also served on the board of directors for Tyco International Ltd., The Cable Center and C-SPAN.

An active member of several National Cable & Telecommunications Association committees, Drendel has received NCTA awards and numerous prestigious honors for his contributions to the industry, including:
Induction into the Cable Hall of Fame, the cable television industry's highest honor
An Emmy Award for outstanding achievement in engineering development for contributing to anti-pirating satellite TV encryption and scrambling technology
The Order of the Long Leaf Pine, one of the most prestigious awards given by the governor of North Carolina
The North Carolina Technology Association's Outstanding Achievement Award
The Bresnan Ethics in Business Award from The Cable Center for being an outstanding example of integrity and ethics in the telecommunications industry
Drendel was honored with the Distinguished Alumni Award from NIU in May 2017.