Donor Spotlight: James Kendrick '70


By Tony Scott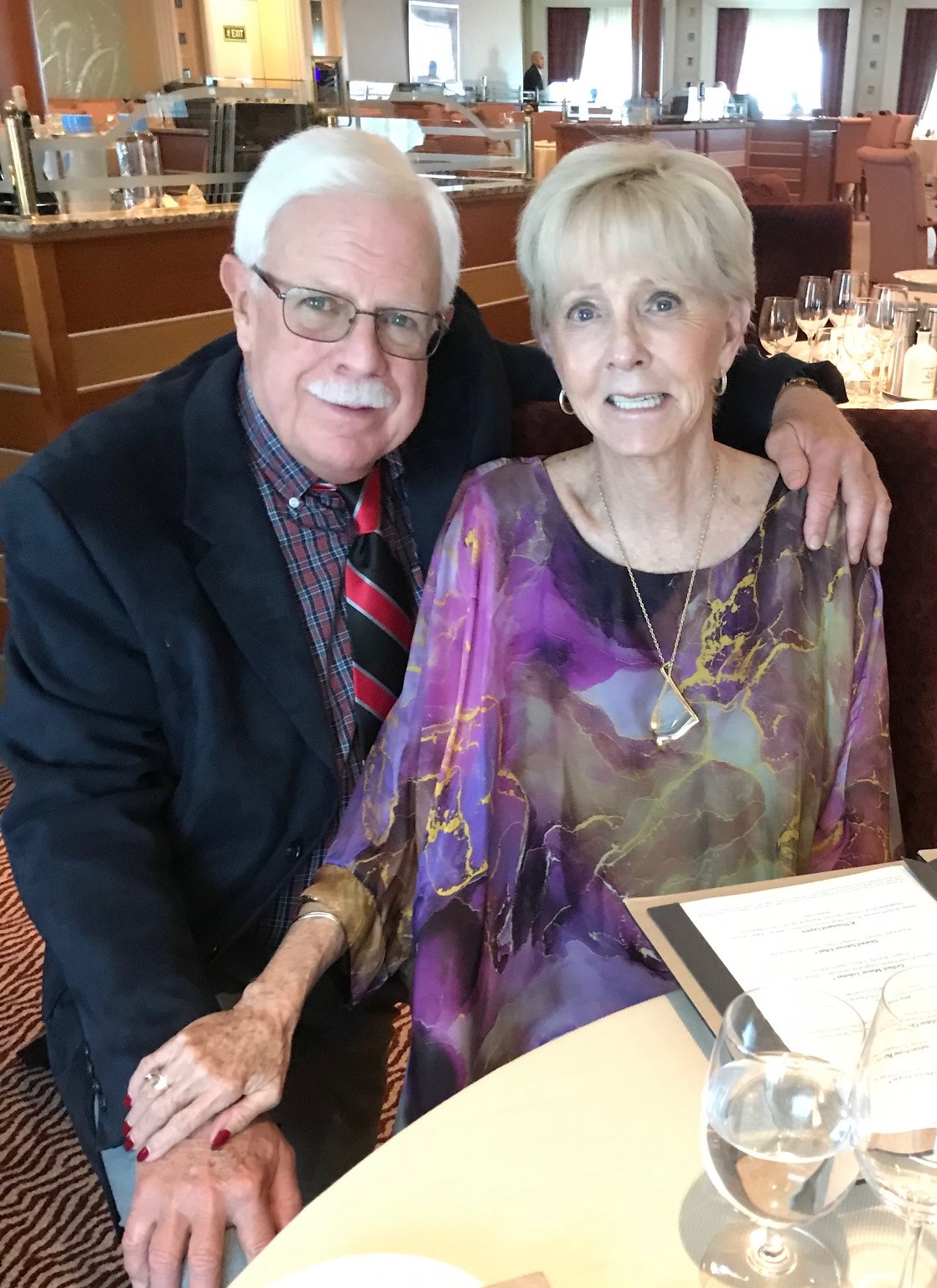 James S. Kendrick, '70, pictured with his wife of 43 years, Tina, found success after his graduation from NIU and wants to give back to his alma mater to help students succeed.
James S. Kendrick has had a long, successful career in engineering and as a manufacturing executive. He credits that success with having a strong educational foundation from NIU, and has generously given back as a donor to his alma mater.

"I credit much of my initial success from the education I received at Northern," he said. "I am thankful and want to help students achieve the same career path and life that it provided me."

Among their giving back to NIU, Kendrick and his wife of 43 years, Tina, have established the James S. and Tina J. Kendrick Scholarship for Engineering Excellence to help engineering majors. Kendrick said he remembers being a student and the hard work that goes into graduating with a degree.

"I hope that the scholarships enable a student who might not be able to pursue one of the engineering degrees to do so," he said. "These degrees have a lot of lab time which makes it almost impossible to work part-time with the classroom and lab load. I know."

Kendrick moved to suburban Arlington Heights, Illinois, from Minnesota when he was in the sixth grade, graduating from Arlington High School in 1966. An only child whose parents both obtained bachelor's degrees, he was expected to go to college, but he struggled as a student.

"I was a very middle-of-the-road student; I simply wasn't well motivated in high school," he recalled.

A guidance counselor, noting that Kendrick enjoyed building things, including a 14-foot speed boat from scratch, suggested going into a skilled trade like cabinet making. But his friends were going to college, and along with the influence of his parents, he decided to go to a university too.

Kendrick started out as a freshman business major at Drake University but initially had a rough go of things.

"I almost flunked out my first semester," he said. "Then the light came on, getting a 3.5 GPA for my second semester and pulling myself up."

He then decided to transfer closer to home, being attracted to what was then NIU's technology department in what is now the College of Engineering and Engineering Technology (CEET).

"Northern's technology school had a technology major which, combined with a virtual minor in production management, was exactly what I wanted," he said. "The major required an internship.in a manufacturing company. The lab courses were great and aimed at manufacturing applications, not a research approach. It was perfect for me. I applied myself and did well. I had a number of great instructors and professors."

For Kendrick, he felt he was prepared for the job market right out of college because of the quality of education he received at NIU. Recruiters sought out his technology major and he said he had six job offers from good companies right out of school.

When he accepted a position as a maintenance engineer with Kraft Foods in suburban Los Angeles after graduation, he said his education was really put to use.

"The classes I took at Northern really enabled me to hit the ground running," he said. "I was never in a training program at Kraft. I was responsible for writing preventative maintenance programs, assessing production line issues and relief maintenance supervision."

After a year, he was promoted to maintenance superintendent and transferred to Champaign, Illinois. Three years later, he moved to Lakeland, Florida following another promotion to engineering manager.

After his time at Kraft, he was hired as cannery superintendent at Dole Pineapple in Honolulu, Hawaii, later becoming general manager. Finally, he was hired by Mauna Loa Macadamia on the big island of Hawaii, where he served as vice president of operations, then executive vice president and, finally, company president.

Kendrick's success at those companies came about because of a lot of hard work, but also because he was prepared for the future as an NIU graduate. Kendrick encourages other alumni to give back to NIU, to help students graduate and find their own success.

"I would encourage every NIU graduate to assess how much their early and perhaps later success was due to their education," he said. "If it is significant, I would encourage them to give to a program that they know will help provide the path to success for others."