Tim Kuncis, '96, Receives Alumni Achievement in the Arts Award


By Eva Richards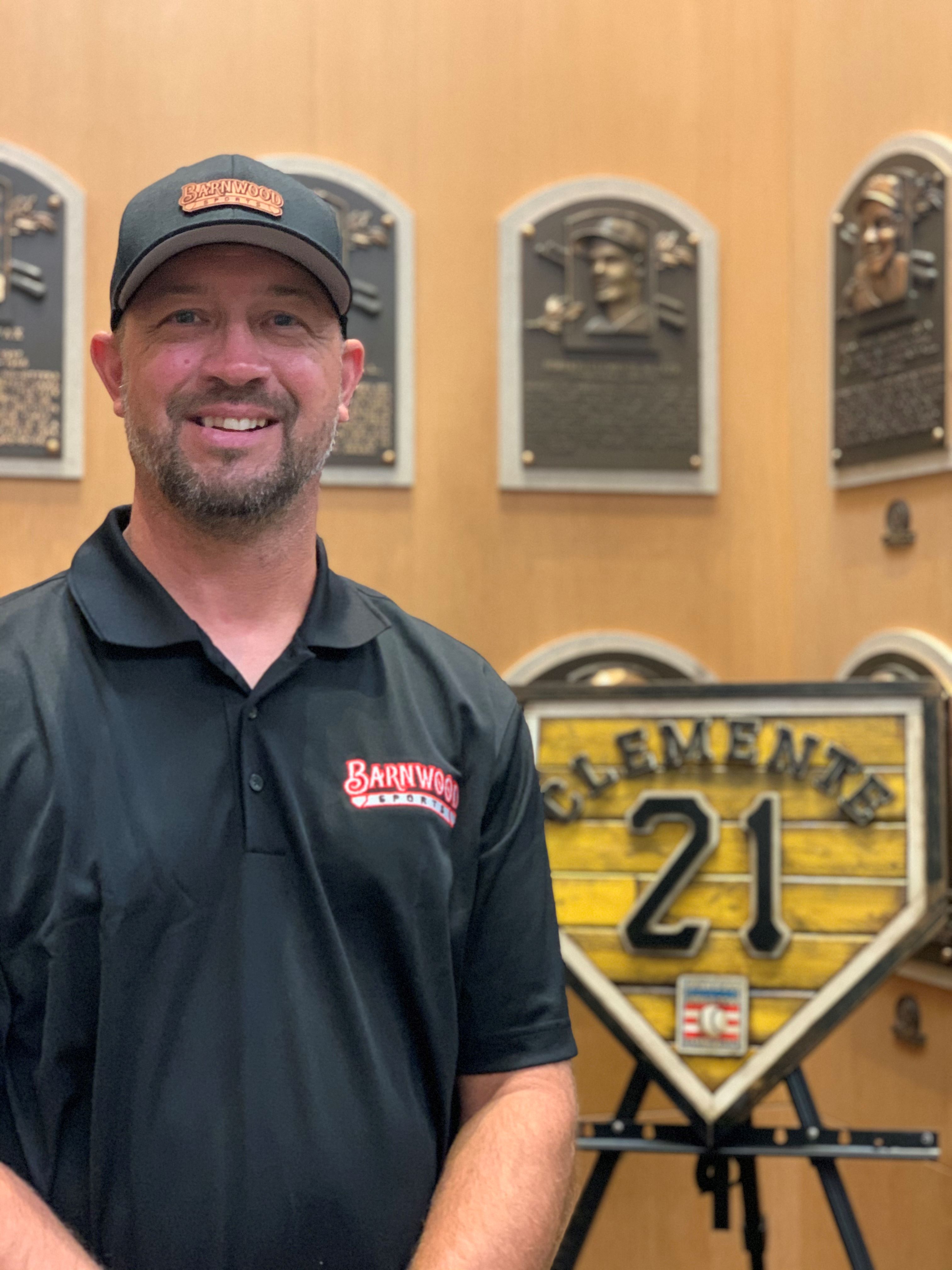 Tim Kuncis' Barnwood Sports is a growing baseball memorabilia business.
When former NIU baseball player Tim Kuncis, '96, was majoring in art in college, it was not clear how or if he would use his degree.

In fact, for the first two decades of his career, he worked in the trading pits of the Chicago Board of Trade before realizing his dream of becoming an entrepreneurial sports artist.

In 2017, he founded Barnwood Sports LLC, a company that creates handmade museum-quality baseball memorabilia pieces. This perfect marriage of Kuncis' passion for sports and art has led to his company's pieces being carried by major league ballparks, The National Baseball Hall of Fame, and the MLB Network studios, to name a few.

"I founded Barnwood Sports LLC in 2017 after working different jobs trying to figure out what to do with my life," Kuncis said. "I had been let go from my job as a broker and brokers assistant in 2012. I got into woodworking after meeting a local gentleman who had also previously worked at the Chicago Board of Trade, and I learned many techniques of woodworking from him. It was a wonderful experience."

During some down time, Kuncis created a wooden American flag, using techniques he learned for finishing cabinets. It was not long before he realized he had created something special.

"The piece sold in less than a minute on Facebook. From there, I knew I was onto something. And Barnwood Sports was born," he said.

Kuncis' success in his creative endeavors paired with his entrepreneurial spirit is why he is this year's recipient of the Alumni Achievement in the Arts Award.

Growing up in Midlothian, a southwest suburb of Chicago, Kuncis attended South Suburban College in South Holland, Illinois, playing baseball there in 1991 and 1992. When the 1991 team finished sixth in the National Junior College Athletic Association World Series, he accepted a baseball scholarship to Texas Christian University in Fort Worth and played there, before having to leave for shoulder reconstruction surgery after an injury.

From there, his journey took him to NIU, where Kuncis played multiple positions, due to his athleticism, on the Huskie Baseball Team.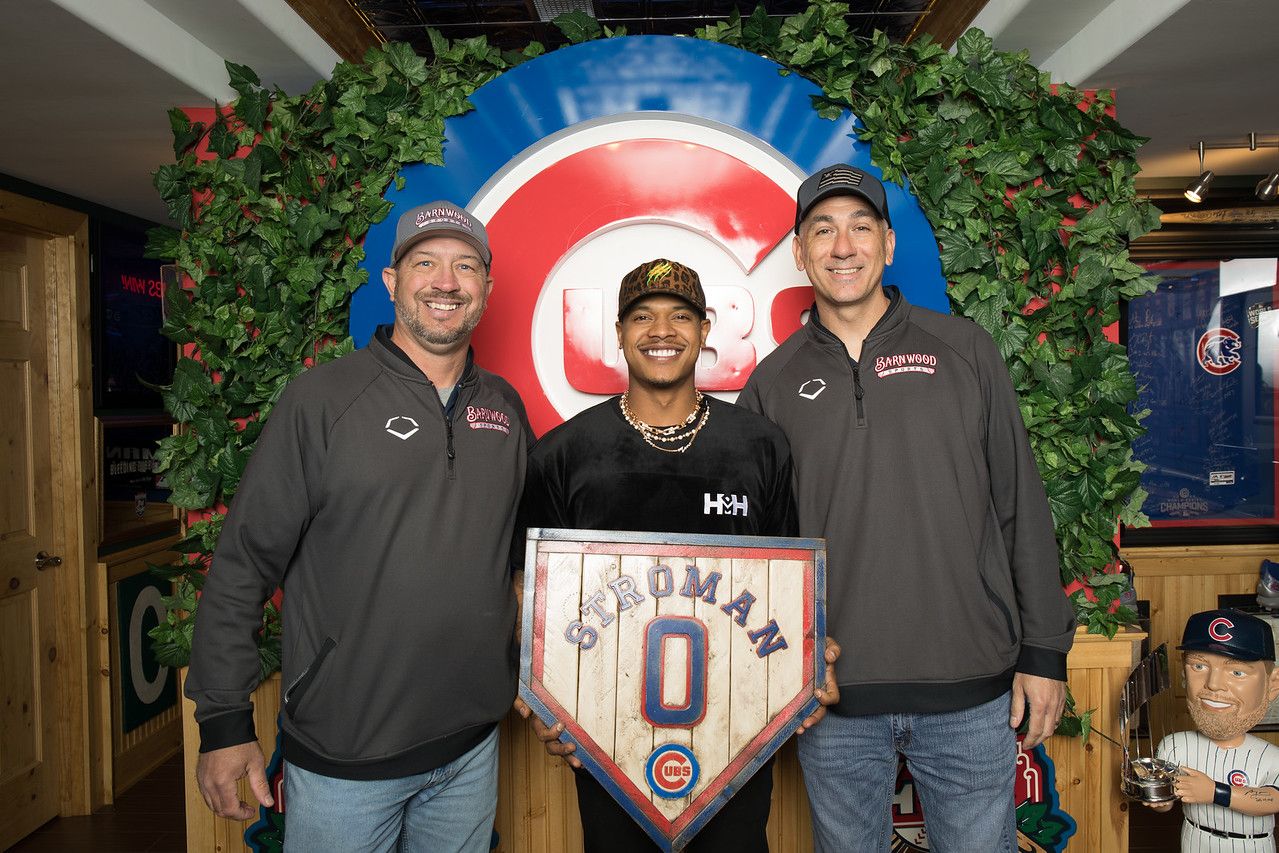 "While I was never the player at NIU that I had previously been before having my reconstruction and a second surgery on the same shoulder, the experience was absolutely outstanding!" he said. "Lifelong friends were made, as well as many memories, specifically of winning our conference tournament in 1996. I got hot at the plate, which led to being chosen as All-Tournament designated hitter. Our road trips were a blast too!"

When Kuncis first transferred to NIU, he was interested in teaching and coaching a high school baseball team, but he started looking into the art program as NIU, knowing that it had a positive reputation.

"First I was in computer design but seeing how long I'd have to be in school to complete that degree, I decided a B.A. in art was the best way to go," he said. "Unfortunately, it took me a while to find my niche, when I fell back in love with art, specifically woodworking and art combined."

For a long time, Barnwood Sports was a one-man show on the handmade side of the business, but recently Kuncis hired one of his best friends to help the company continue to grow. Kuncis oversees the whole order process. There is a process to making each handmade piece, which takes around two weeks, and there is a special "antiquing" technique needed to get the "Barnwood Sports look."

That look has made a big splash in the baseball world.

"I am now officially licensed with Major League Baseball, The National Baseball Hall of Fame, and The Major League Players Association," he said. "We work with many tournament directors making their handmade and printed awards, and I also do many schools' senior gifts, which include (university logos)."

Even with all his success, Kuncis notes that the best part of his job is the look on the customer's face when they receive his products.

"Our pieces have special meaning to many, and they will be handed down from generation to generation," he said.

The perks of the job are not too bad either. Kuncis has been able to rub elbows with Hall of Fame players. For instance, he has become friends of the family of Roger Maris and Roberto Clemente. Kuncis has had the honor of making pieces for Derek Jeter, Bo Jackson, Ken Griffey Jr., David Ortiz, Ryne Sandberg, Andre Dawson, and many, many more!


Kuncis created custom signage for the MLB Network.
"It's also pretty cool to get nationwide acknowledgment on TV," he said. "To those NIU friends who have supported me during the building of Barnwood Sports LLC, I thank you very much! Keep an eye out because we aren't done."

After only a few short years, Barnwood Sports has a cult following, and some customers come back repeatedly, purchasing several handmade pieces.

"I know that my hard work will pay off someday with the hopes to sell the company and retire someday," Kuncis said with a laugh. "That's the American Dream, right?!"

Kuncis believes his success can be traced back to his art degree at NIU.

"I believe if I didn't take art at NIU, there is no way I would have circled back to this career 20-plus years after graduating," he said. "I always tell my kids to not worry about what major you go into, that you never know what will happen in your life and what you'll be when you grow up. It took me 45 years to 'grow up,' and find my way."