Dartesia A. Pitts, J.D. '05, Earns Outstanding Alumni Achievement in Public Service Award


By Tony Scott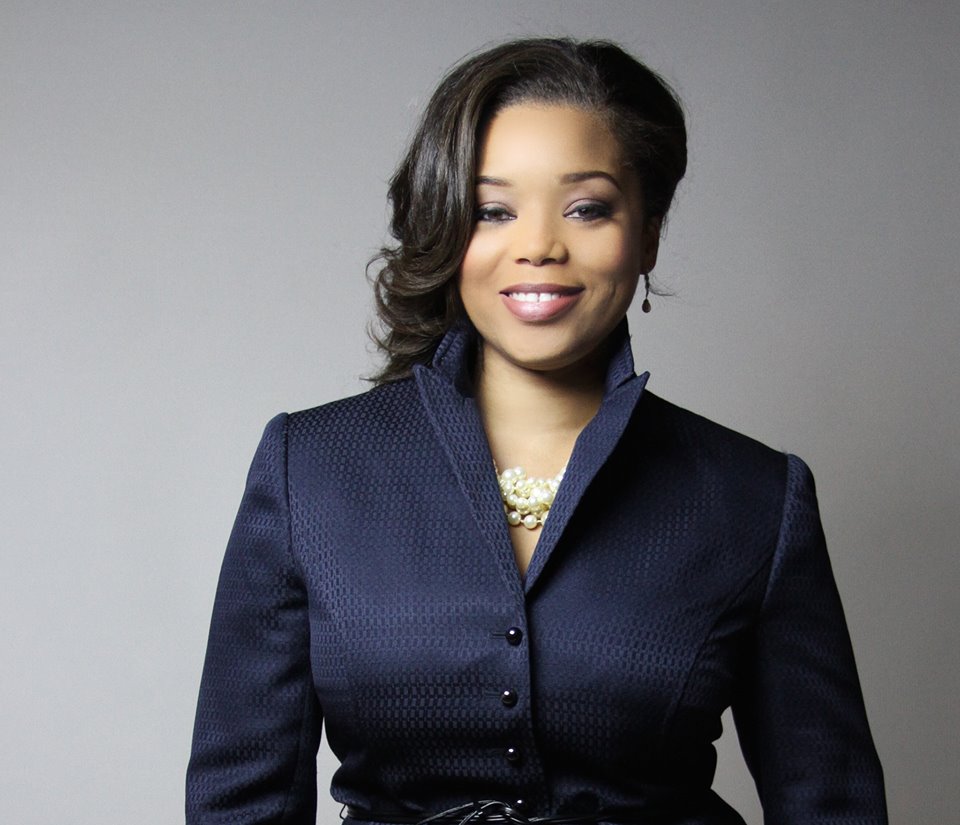 Dartesia A. Pitts, J.D. '05, has earned this year's Outstanding Alumni Achievement In Public Service Award.
Dartesia A. Pitts, J.D. '05, is dedicated to public service and encourages everyone to serve their community in some way.

Pitts, an attorney admitted to practice law in both the State of Illinois and the Northern District of Illinois, serves as senior government relations manager for Hims & Hers Health, a San Francisco-based direct-to-consumer digital health care company.

In this position, she travels nationally to promote, educate and influence state policy related to ensuring access to health care. This position is consistent with her history of service and making intentional strides to serve the community. Before joining the Hims & Hers team, Pitts served as the general counsel and deputy chief of staff for policy and legislation for the Office of the Illinois Lieutenant Governor. She also served as the Cook County Bar Association president in 2017-2018.

Pitts' success in the field of law and her dedication to public service are why she has earned this year's Outstanding Alumni Achievement in Public Service Award.

Pitts grew up on Chicago's South Side and earned a Bachelor of Arts degree in history with distinction from Kenyon College in Gambier, Ohio in 2000. Since receiving her J.D. at NIU in 2005, she has received honorable recognition from both of her alma maters for her growth and contributions to service. In 2018, NIU's College of Law awarded Pitts with its Excellence in Career Achievements Award for her excellence in leadership and service. In 2019, she returned to Kenyon College as she was conferred an Honorary Doctor of Law for her service in the legal community.

Pitts acquired substantial experience in both criminal and civil defense over the course of her 18-year practice. Besides her traditional legal practice, she served as a legal commentator on national cable and local network television shows including Fox's "Swift Justice with Nancy Grace" and TV One's "Fatal Attraction," "Justice By Any Means" and "Payback." She utilized this media exposure to bring awareness and educate the community on the epidemic that is domestic violence, creating the "Fearless Campaign." She has been recognized as an Illinois Super Lawyer Rising Star, an Emerging Lawyer of Illinois and as a Forty under 40 recipient for both the Chicago Daily Law Bulletin and the National Bar Association. In 2020, she received the National Bar Association's Young Lawyers Division Chairman's Award.

Pitts recalled a pair of mentors who were especially impactful to her during her time studying at NIU's College of Law. The first was Professor Leona Green, the first and longest-tenured African American professor at the College of Law, who died in 2021. Pitts served as graduate assistant to Green. The experience, Pitts explained, provided her additional exposure to the employment practice foundations while also helping her waive two years of her law school tuition.

"For a first-generation law student, that financial assistance allowed me to focus on my education and not on the barrier to higher education access commonly experienced by many students," Pitts said. "That encounter also allowed for additional mentorship from a black woman lawyer / professor. I am a firm believer that if you can see it, you can achieve it. So, this connection fueled my spirit and ambition as Professor Green demonstrated that I, too, could accomplish the goals that I set for myself."

Another mentor was Melody Mitchell, currently the chief of staff and assistant dean of strategic communications, alumni engagement, and diversity initiatives at the college.

"Her smile and warm words of encouragement helped me get through many days while reminding me to practice self-care during my academic and mental rigorous law school journey," Pitts said of Mitchell. "We still keep in touch, and she still reminds me to 'take care.' Sometimes a smile and warm acknowledgement will keep you going."

When asked about life lessons, Pitts reminds people to never give up and remember to give back.

"Although this is a general life lesson, don't give up, keep pushing and serve," she said. "No matter the obstacles before you, no matter the failures you endure, no matter the nay-sayers, don't give up. If it were easy, then everybody would do it. In my weakest moments, I intentionally gave back to someone else. Whether that was a word of encouragement, a donation or an act of service, the way that it filled my soul was worth any sacrifice."

Pitts encourages students at NIU to serve as well. She echoed the words of Dr. Martin Luther King Jr.: "Everyone can be great because everyone can serve."

"This is definitely true; identify ways to serve others beyond yourself," she said.

Pitts was asked about her legacy, as she reflected on being named this year's Public Service Award winner.

"I hope that my legacy is that I have demonstrated a level of fearlessness to serve the betterment of the whole and to provide as a legal resource for communities who have historically been disenfranchised," she said. "My main goal has always been to help somebody, particularly those who have found it difficult to help themselves. I have served with good intentions only trying to do my best and provide the service I know my family and community needed when I was growing up."