Blast From the Past
January 3rd, 2018
Remember your f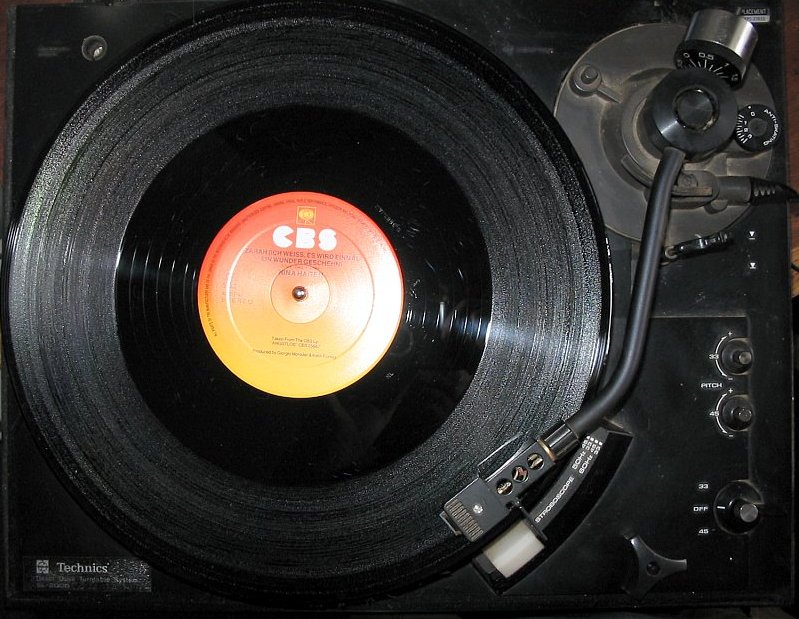 avorite vinyl records? Despite their disappearance in the late 1990s and early 2000s, vinyl records are back in pop culture and in the homes of music lovers.

At the next STEM Café, sponsored by Northern Illinois University's P-20 Center, alumnus Andrew Morrison will discuss the history of recording technology and the recent resurgence of vinyl records. He will be joined by Anthony Del Fiacco, an audio engineer for NIU Integrated Media Technologies. The discussion will take place 6:30-8:30 p.m. Wednesday, Jan. 10, at Two Brothers Round House, 205 N. Broadway in Aurora.

Morrison (Ph.D. '05), an associate professor of physics at Joliet Junior College, has conducted research related to musical acoustics for years. This interest has led to studies of Caribbean steelpans, mandolins, balalaikas, the hang (a percussion instrument) and even the acoustics of the coffee mug.

Del Fiacco is a life-long multi-instrumentalist who has performed for more than 30 years. He also specializes in production, engineering and recording processes.

"My interest started at a very early age, when I discovered the record player and my brother's Glenn Campbell and Elton John albums," Del Fiacco says. "I worked as on-air talent at WYBR/WXRX in Rockford, Illinois, during the transition from analog to digital and have since moved to producing my own content. I am currently inspired by multi-channel audio formats and vintage recordings."

At the NIU STEM Café on Jan. 10, Del Fiacco will discuss the mechanics of the recording process, focusing specifically on the differences between vinyl and digital formats. Morrison will talk about the history of recording technology and will share why the science of sound may explain the resurgence of vinyl and why it's not going away.

"I want people to take away the idea that perception of sound and music is highly varied from one person to the next and that it is difficult to quantify scientifically," Morrison says. "There are many factors that influence the quality of a sound or the recording of a sound – no single measurement or metric can fully capture how any person hears a sample of sound."

NIU STEM Cafés, which are free and open to the public, are designed to increase public awareness of the critical role that STEM fields play in our everyday lives. Food and drinks will be available for purchase from Two Brothers Round House. For more information, call 815-753-4751 or email jdymond@niu.edu.

#STEM