Alumna Reaches Out to Congress to Advocate for Dreamers
When the Trump ad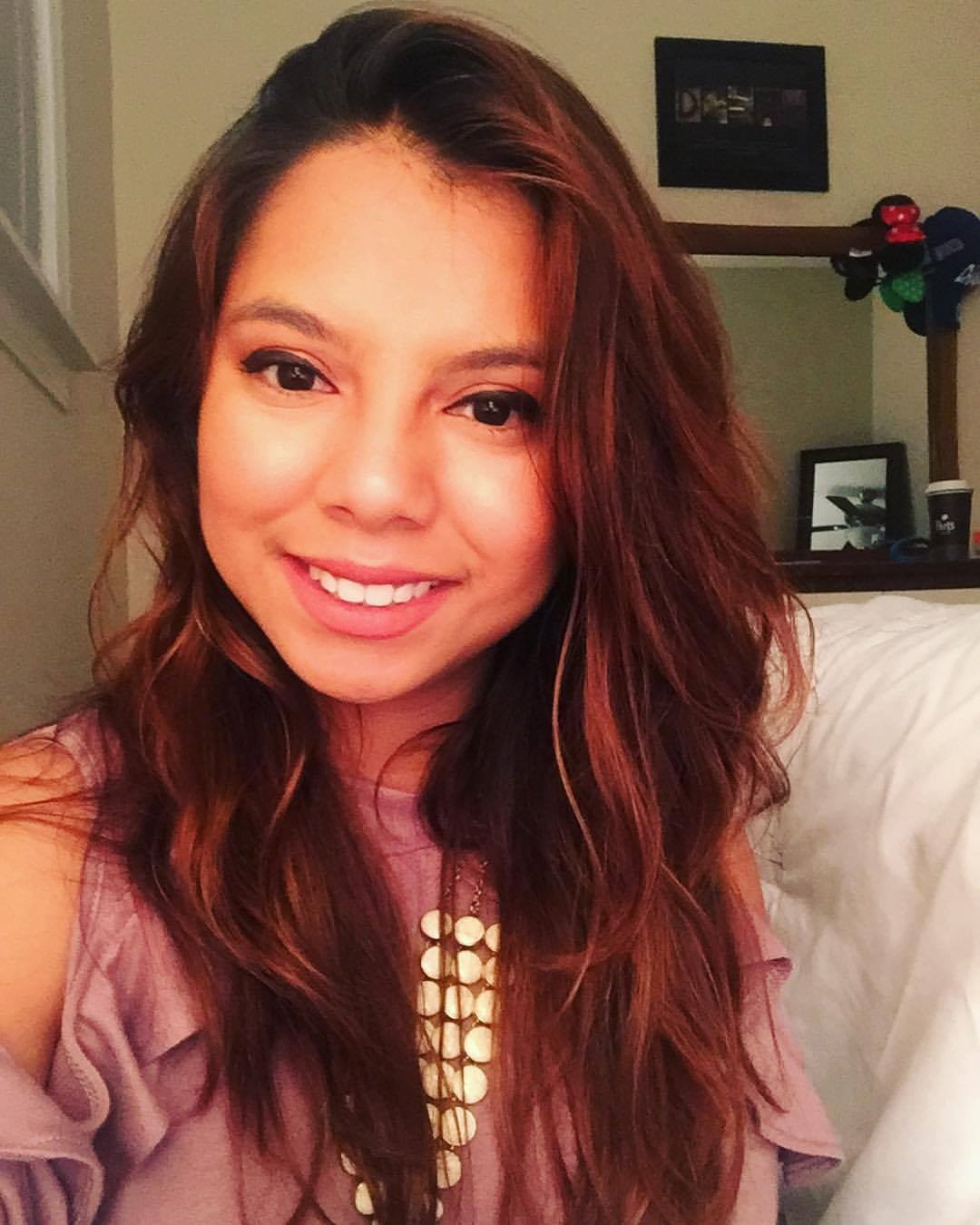 ministration announced last fall that it was ending the Deferred Action for Childhood Arrivals program (DACA), Christian Villalobos ('15) knew she had to speak up. Since arriving in the U.S. at age 6 with her mother and sister, she has learned to stand up for herself and fight for a better life.

As a student, she attended rallies, spoke on the radio and addressed government officials to advocate for the DREAM Act (Development, Relief and Education for Alien Minors Act), which would give young undocumented immigrants a path to legal status and ultimately citizenship if they are law-abiding.

This time, Villalobos said, she emailed every U.S. representative and senator in Illinois to tell her story and fight for DACA, which temporarily protects eligible immigrants who entered the U.S. as children (called Dreamers) from deportation and allows them a work permit.

Sen. Tammy Duckworth, also an NIU alumna, was touched by her email and recently shared Villalobos' story on the Senate floor. She told other senators how Villalobos had overcome a learning disability and was an honors student in middle school and high school. During college, Villalobos earned private scholarships for her hard work. By the time she graduated, she had a job offer with Enterprise. And in the first two years with the company's truck division, she was No. 1 in sales nationwide.

"She is just one of thousands of Dreamers who positively contribute to our nation. It is evident that our businesses and communities benefit and thrive from the work ethic and the perseverance that Dreamers like Christian possess," Duckworth said. "There are no truer American values than to work hard to accomplish your goals and to have the ability to fully contribute to society.

"Unfortunately, due to the present administration's elimination of DACA," Duckworth said, "nearly 800,000 of our young people like Christian are now vulnerable to deportation."

The government shut down last Friday after Democrats in the Senate rejected a stopgap spending package since the bill lacked an immigration deal to protect Dreamers. The Senate advanced a stopgap bill today to keep the government open through Feb. 8 by a vote of 81-18, and later the House voted 266-150 to do the same. President Donald Trump signed the measure, which means the government reopens Tuesday. Congress plans to make a a decision about DACA before the program expires on March 5.

With DACA in jeopardy and no DREAM Act in place, Villalobos said, she feels stifled and can't plan her future. She hopes that the DREAM Act will become a reality so she has an avenue to obtain citizenship.

"Without the DREAM Act, I can't work, I can't sustain my family, I can't live in the United States," she said, "and just like that, all my hard work is worthless."

The 25-year-old Chicago-area resident, who supports her mother and sister, was the first one in her family to earn a college degree. Growing up, she had to figure out on her own how to succeed in school with a learning disability and adjusted by studying assignments multiple times to retain the information, she said. While in college, she continued to prove herself and qualified for scholarships.

"I remember every semester was a gambling game to see how many scholarships I could get," Villalobos said. "I was always waiting with my heart in my hands, wondering if that was the last semester I was going to attend. College was just an emotional roller coaster, but I wouldn't have changed it for the world because it made me who I am today."

When Villalobos received the Forward, Together Forward Scholarship at NIU during her junior year, she knew graduation was possible. This scholarship honors the five students who lost their lives on campus on Feb. 14, 2008.

"It's an honor to receive it for what it represents, but it was also the last scholarship I needed in order to finish college," Villalobos said. "It was the day I knew my dream of graduating from a university was going to be a reality. That day was the first time in my life I felt I could finally breathe."

While at NIU, Sandy Lopez, assistant to the director at NIU's Center for Latino and Latin American Studies, made her aware of scholarships and helped her emotionally. She is also thankful to Denise Schoenbachler, an NIU marketing professor and former dean of the College of Business, who was one of her best mentors and helped her gain confidence.

"Northern was the only school that believed in me enough to offer me scholarships," Villalobos said, "and everyone was extremely caring."

Beginning a job without a mentor was difficult, she said, but she used self-motivation to execute plans in a timely matter and was persistent to move forward. Through that positive attitude and hard work, she has moved up to become a branch manager for Enterprise Holdings, which owns several vehicle rental companies.

As a representative of Enterprise, she gives back to Northern through the sales program in the Department of Marketing. She takes part in the role playing that students do with industry professionals and talks to students about preparing for the job market.

As far as the future, she believes in the power of hope and is thankful for her mother bringing her and her sister to the U.S. to keep them safe.

"Thinking of the sacrifices my mother made for us is what keeps me going," she said.

By Colleen Leonard

#NIURemarkableAlum