Director's Corner:
Overview of the year and thanks to departing associate dean
By Dr. Bill McCoy
The BELIEF Program has entered the 2017-18 academic year running hard and fast with excellent Huskie Ethical Awareness Talk (HEAT) sessions and a memorable celebration of ethics throughout the semester (formerly known as "BELIEF Week").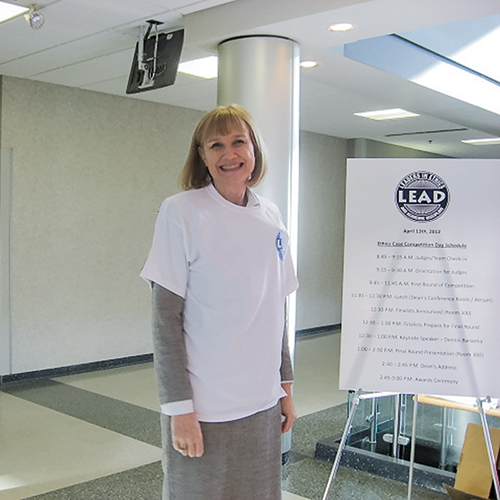 Our partnership with the Passport Program has yielded some very thoughtful programming over the last two years, with some exciting sessions yet to come in the spring of 2018. I remain proud of the LEAD students, who continue to be one of the most active student groups in the College of Business; a group whose core message affects every business student at NIU.

The Faculty For Ethics (FFE) group maintains its strong support of BELIEF and the implementation of ethics education throughout the college, and the BELIEF Corporate Advisory Board remains dedicated to helping our students understand the necessity and expectation of proper ethical decision-making in the workplace.

We pause to say a special "thank you" to Dr. Beth Towell, Associate Dean of the College of Business, as she is leaving NIU to enter another (more relaxing) phase of life. She has been instrumental in the success of the BELIEF Program at NIU. We wish her well as she relocates to Colorado.