Address from Dean Rajagopalan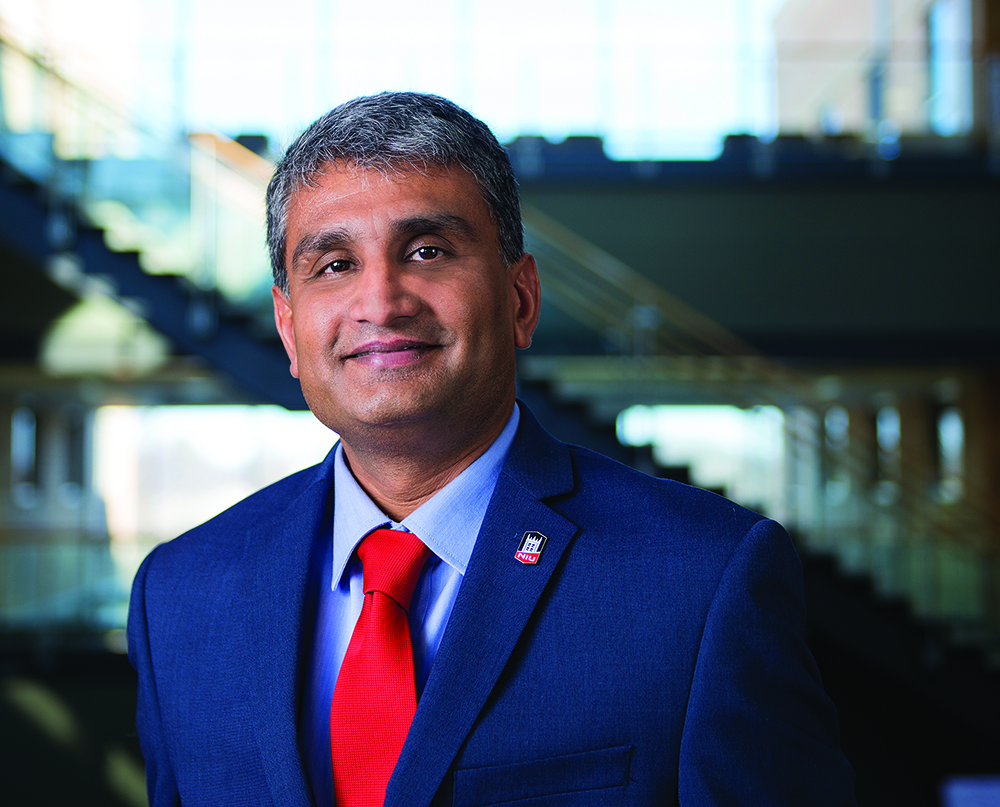 Dear Friends,
Please allow me to begin by thanking you. Since arriving in 2016, I have had the honor to witness the very spirit of the college's DNA. It takes the form of an entrepreneurial mindset; one that crosses boundaries and brings with it extraordinary caring, along with an unwavering commitment to impact lives for the better.

Amazing things happen as a result. A perfect example is BELIEF, a nationally regarded program created in collaboration with you, the alumni, faculty, and corporate sponsors; a program that serves daily as the formal articulation of the college's values in action.

This is the NIU Business magic, and much of this magic finds you—our treasured alumni and corporate friends—as the catalysts. From the college's beginnings in 1961 and every day forward, your participation has strengthened who we are…foundation to values. Even more, you continually—and genuinely —transform the lives of so very many individual students.

By way of illustration, consider that your participation in BELIEF and other programs helped the college in the academic year 2016-2017 to see:
759 Business Ethics Passport experiences.
30 NIU Business students earn the Business Ethics Passport Continent Scholars designation.
1,000+ service assignments completed through the Business Passport program.
621 business professionals engaged with NIU Business students.
226 students in programs supported by the McGrath Entrepreneurship Initiative.
40+ new venture ideas generated by students in the college's entrepreneurship courses.
$718,000+ in scholarship awards.
These are just to name a few. Collectively, this is no small demonstration of commitment—not by any measure. Please accept my heartfelt gratitude to each of you for the profound impact you made last year.

I am excited to continue our work together this coming year, when the college will build out metrics for its strategic vision: Inspire and empower to innovate, transform business, change lives, and make a difference in the world. At the same time, the college will launch new programs that range from: specialized master programs, online degree completion, joint certificates in business analytics to a four-country International MBA program, which culminates two degrees and two certificates.

Thank you for everything you do to help ensure that the NIU Business journey is as compelling as it is. We stand in partnership with you, equally committed to living into the college's mission, which includes a central focus on developing principled, adaptable, global citizens through innovative active learning and personalized experiences.

No one understands the heart of this better than individuals like you who create the NIU Business magic semester after semester.

With sincere gratitude, Balaji Rajagopalan - Dean, NIU College of Business. Where the Classroom Meets the Business World