The Alumni Experience:
Betsy Lima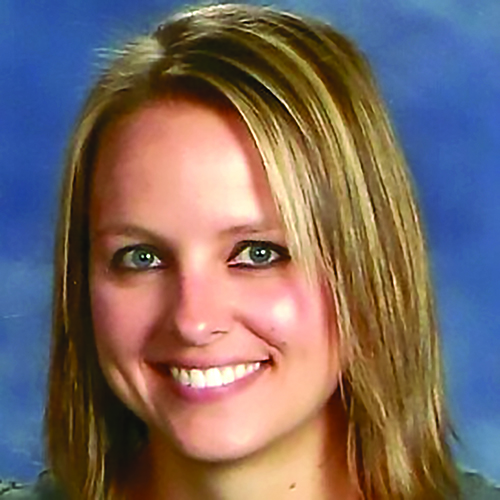 Betsy Lima started at Northern Illinois University in 2010, where she chose to major in Accountancy. She chose accounting because of her passion and experience with numbers.

Prior to NIU, Betsy gained accounting experience working as an accounting clerk at W.R. Meadows and as a senior accounting clerk at First Card Bank, now a part of Chase Bank. She was involved with student organizations while she attended NIU and continues to stay in contact as an NIU alumnus today. Betsy worked with Student Accountancy Society for one semester, assisted with the CPA prep course, and served as the secretary of LEAD while she was a student. This was a lot considering she was also a stay-at-home mom for her three children at the time.

One of the many things LEAD accomplished while she was in the program was running the first year of the NIU Ethics Case Competition. At its founding, the case competition hosted by LEAD was only for NIU students, but has since expanded to area high school students. The case competition was quite successful and set a new standard for LEAD.

After studying accountancy at NIU, Betsy graduated in 2012 and started her career as an auditor for McGladrey, now known as RSM. She kept this job for about a year and then moved on to audit in a smaller firm for a couple years. At McGladrey, Betsy assisted with audits of manufacturers, construction companies, government, and healthcare clients. She gained experience auditing and reviewing cash, investments, accounts payable, and accounts receivable (just to name a few).

While she really enjoyed working for McGladrey, she left to work at another CPA firm called Borhart Spellmeyer & Company so she could be closer to home. While auditing, Betsy's job entailed making sure generally accepted accounting principles were being followed and reported properly. This caused her to be faced with many ethical dilemmas throughout her auditing career. Her first experience of fraud was when a bookkeeper told her about a couple of suspicious transactions.

Betsy described it as a very stressful experience because it was difficult knowing that if she told the partner about the transactions, somebody could lose his or her job. Possessing information like this puts a lot of pressure on auditors to make decisions that carry a lot of impact on the livelihood of another. Of course, the most ethical decision would be to tell the partner, which she did, but it's still a difficult decision to make.

Betsy describes ethics by saying "It's not always black and white; we all have values and as long as we stick to those values instead of letting our choices be influenced by greed, selfishness, and emotion, we will usually make the right choices."

After spending three years auditing, Betsy joined a private company. Currently, she works for Sasser Family Holdings, Inc., a leasing company, as a senior accountant. She enjoys her job because she loves working with numbers and likes the variety of work she gets to do every day. Betsy recently balanced new financial reporting and budgeting software so it could be used by the firm's business units.

Sasser Family Holdings is a fourth generation privately held transportation asset leasing services and management company. Her job includes many ad hoc projects related to each of the six business units or subsidiaries. The six subsidiary business units and investments include Chicago Freight Car Leasing Co., Union Leasing Inc., CF Rail Services LLC, CF Asia Pacific Group PTY Ltd, NxGen Rail Services, Express, and Xcēd Aviation Services.