2018 Alumni Awards
Andrew Traver - Distinguished Alumni Award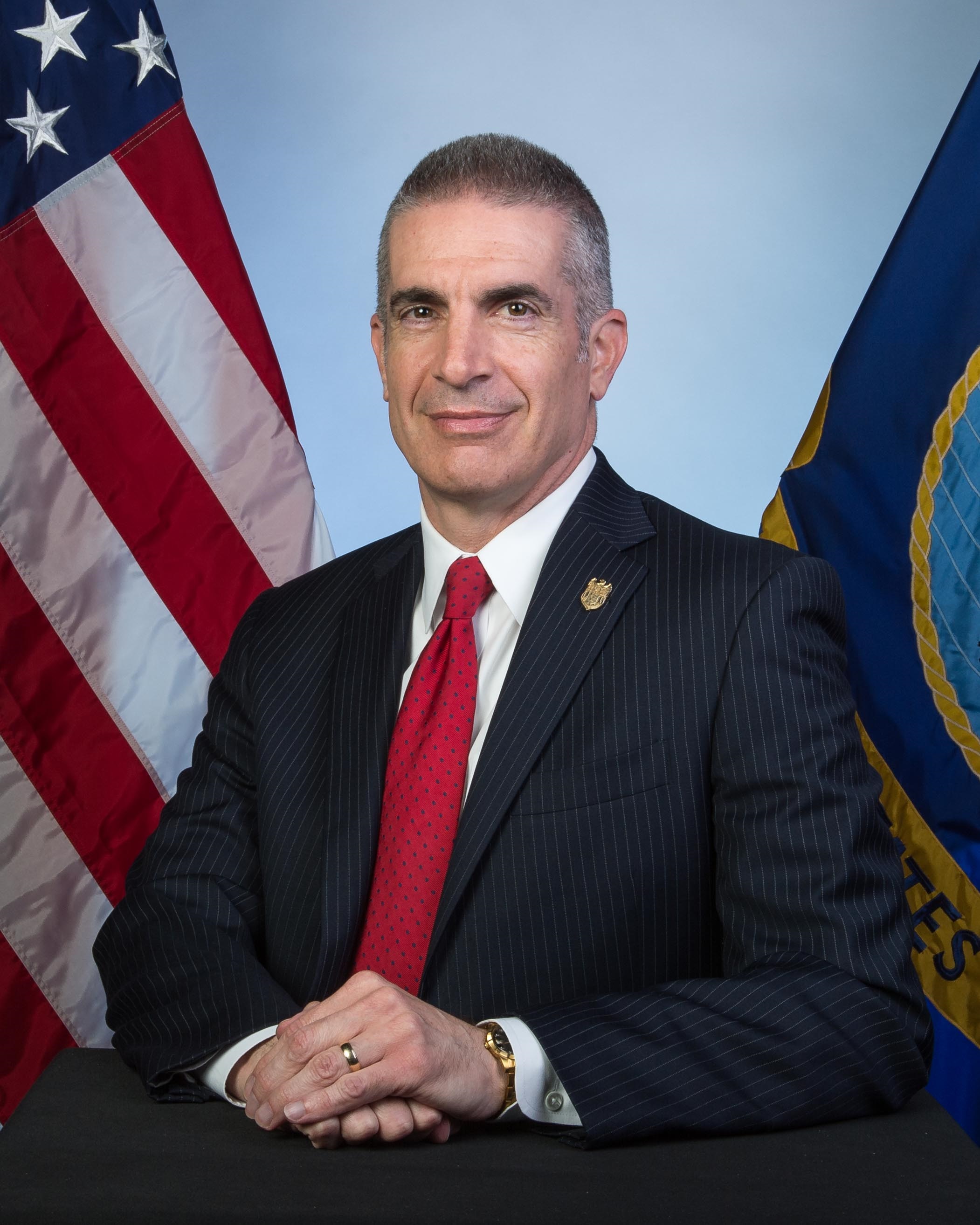 Distinguished Alumni Award - Andrew Traver
Director, Naval Criminal Investigative Service (NCIS)
B.A. Sociology, 1985
Andrew Traver always felt called to do something larger than himself and to serve the nation. After serving in the U.S. Navy and working for the Department of Justice with the Bureau of Alcohol, Tobacco, Firearms and Explosives (ATF), he was chosen as the director of the Naval Criminal Investigative Service (NCIS) in 2013, reaching the pinnacle of his career in federal law enforcement.

In recognition of his years of commitment to protect the nation, the Northern Illinois University Alumni Association has chosen Mr. Traver to receive the 2018 Distinguished Alumni Award.

He graduated summa cum laude with a bachelor's degree in sociology (emphasis in criminal justice) from NIU in 1985. After earning his degree, he joined the U.S. Navy and graduated third in his class from Officer Candidate School, while also graduating with honors from Surface Warfare Officers School.

Mr. Traver began his 26-year career with ATF in 1987 as a special agent in Chicago. He has served as a special agent or in supervisory positions at ATF offices throughout the United States, including San Francisco, New Orleans, Camden, New Jersey and Philadelphia.

From 2004 until 2012, he was responsible for overseeing the state of Illinois as the special agent in charge (SAC) of the Chicago field division. Under his administration, the Chicago ATF successfully disrupted and dismantled some of the most violent street gangs, outlaw motorcycle gangs and illicit firearms trafficking factions in Chicago.

Mr. Traver has continued to support NIU in the years since his graduation, returning to campus regularly to speak to groups, particularly to students in criminology courses through the Department of Sociology.
"NIU opened the door to careers in criminal justice via the emphasis in criminal justice in the sociology program, which was brand new at the time. It also facilitated my ability to focus on academic achievement." - Andrew Traver
---
Lynne Waldeland - F.R. Geigle Service Award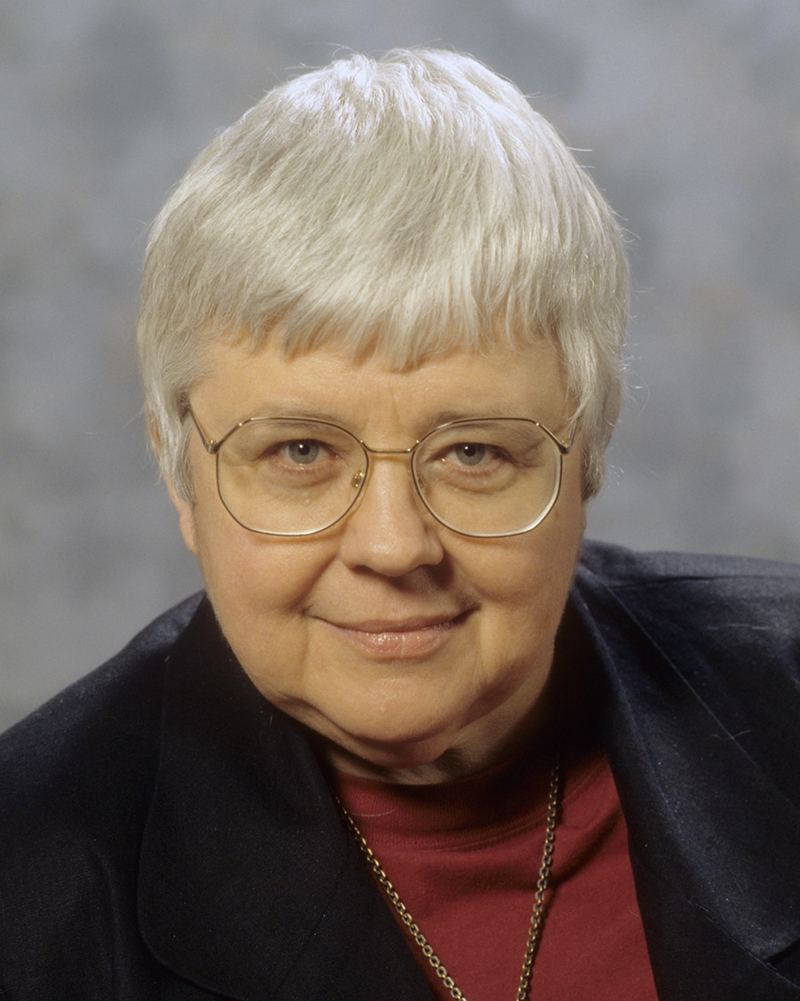 F.R. Geigle Service Award - Lynne Waldeland
Professor emeritus - NIU Department of English
Former interim executive VP and provost of NIU
B.A., St. Olaf College
M.A., Ph.D., Purdue University
Lynne Waldeland of Sycamore has played many roles at Northern Illinois University, from creating innovative classes to leading the university as interim executive vice president and provost. Because of her outstanding service and commitment to the best interests of NIU, she has been chosen for the 2018 F.R. Geigle Service Award.

Dr. Waldeland, a former NIU professor of English and literature classes, was part of a group of female faculty who met in the 1970s to discuss incorporating women's studies into the curriculum. The group proposed courses focused on women and feminist issues in their departments. As more of these courses were created, they advocated for a women's studies minor and succeeded after a lot of hard work and several proposals to curriculum committees.

She views her greatest challenge as taking on the role of interim executive vice president and provost in 1999, when both the president and the provost announced their retirements.

"As provost, I found myself suddenly in charge of the entire academic activity of the university, its personnel, its budget and its direction, at a time of great change," said Dr. Waldeland, who held the position for three years.

She met the challenge by mobilizing the support of the deans and the academic and student affairs staff to keep the academic side of the university moving forward and making the university attractive to new leaders.

Since her retirement in 2001, Dr. Waldeland has focused on spending time with family and friends, enjoying theater and concerts at NIU, and reading for fun.
"I tried to be very aware of how decisions affected women in the university and to speak to women's issues in various committees and meetings in which there was a chance to increase fairness or sensitivity. I did what I could in my positions to increase opportunities for women and to make it easy for them to pursue additional education." - Lynne Waldeland
---
Michael DeGiorgio & Erek Benz - Outstanding Young Alumni Award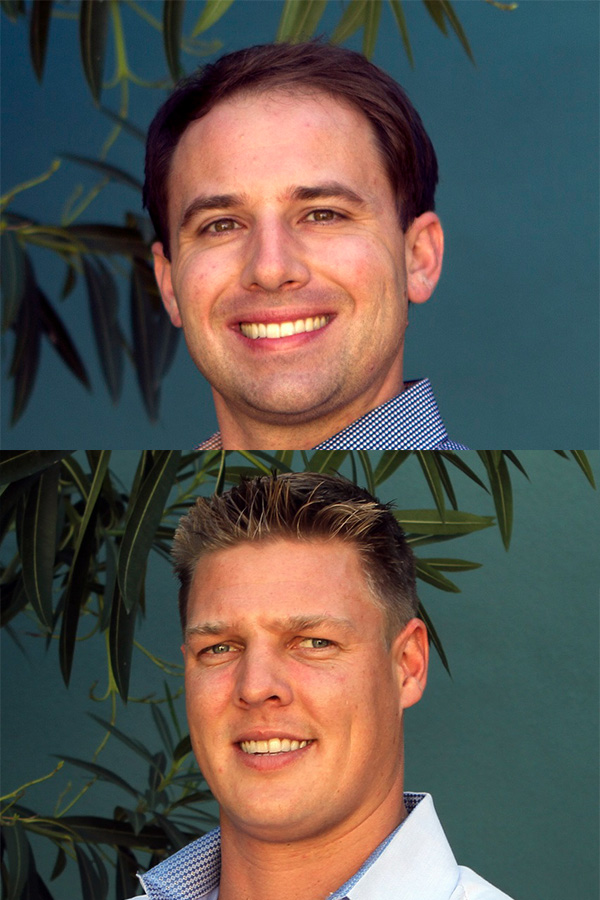 Outstanding Young Alumni Award - Michael DeGiorgio & Erek Benz
Michael DeGiorgio - founder and CEO of CREXi; Erek Benz - co-founder of CREXi
Michael DeGiorgio - B.S. marketing, 2010
Erek Benz - B.S. marketing, 2008
Entrepreneurs Michael DeGiorgio and Erek Benz are founder and co-founder of real estate website CREXi.com, with Mr. DeGiorgio also serving as the company's CEO.

Based in California, CREXi is a multimillion-dollar commercial real estate company that has 60,000 registered users and 52,000 properties for sale. The company is changing the real estate business through its digital platform, which allows buyers, sellers and brokers to search for, list and transact real estate deals. For this, DeGiorgio and Benz have been awarded this year's Outstanding Young Alumni Award.

After graduating from NIU, Mr. DeGiorgio and Mr. Benz found themselves working together for real estate website auction.com. The two men quit their jobs in November 2014 to start CREXi, and started the grueling process of creating a business plan and finding investors. It was no simple task, but they were able to raise more than $20 million in investments for the new company, and CREXi was formed in January 2015.

Besides listing properties online, their website allows users to view due-diligence documents, communicate directly with the broker, see analytics of similar listings and make offers. It has given a huge boost to the real estate negotiation process in making the discussions faster and smoother. CREXi, with offices in Los Angeles, New York and Miami, has more than 60,000 users and 52,000 commercial properties worth $250 billion for sale.

The company has a number of NIU alumni among its nearly 40 employees.

Both men have given back to NIU, with Mr. DeGiorgio returning to campus to speak to management classes, and Mr. Benz having served as a board member of the NIU Leadership Forum since 2013.
"NIU really helped prepare us for working in teams. A lot of the projects we worked on were given to teams, and we needed to learn to trust others to do their jobs to achieve the overall goal." - Michael DeGiorgio
"There isn't a better feeling in the world than providing for our employees and their families. Your people are your most important asset. When you can provide the resources to support individuals and families, provide an environment to learn and grow, and give all an equal opportunity to advance within the organization, it's an amazing thing to watch develop. That's what gets me behind the desk every day." - Erek Benz
---
James McCluskey - Alumni Achievement in Public Service Award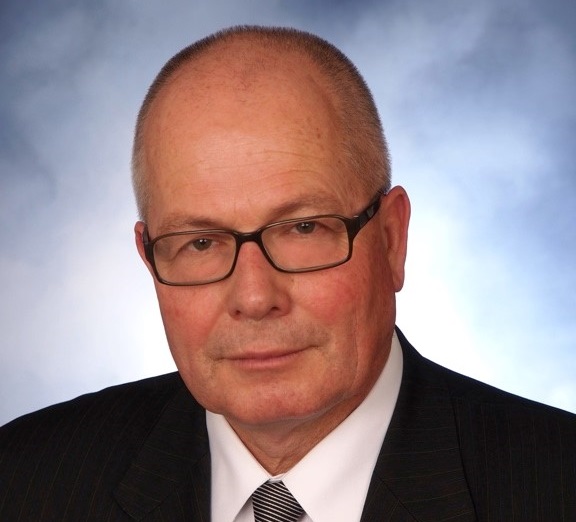 Alumni Achievement in Public Service Award - James McCluskey
Founding Member - Momkus McCluskey LLC
J.D. School of Law, 1979
Since graduating from the Northern Illinois University College of Law in 1979, James McCluskey has built a law practice that has grown from three lawyers and a client to 25 lawyers and thousands of clients. Because of his outstanding accomplishments and commitment to his profession, the NIU Alumni Association has chosen him to receive the Alumni Achievement in Public Service Award.

His law firm, Momkus McCluskey LLC, based in Lisle, specializes in transactional and commercial litigation, insurance defense, family law, estate planning and real estate matters.

In addition to serving clients in northern Illinois and throughout the state, Mr. McCluskey is president-elect of the Illinois State Bar Association, which serves more than 33,000 members, and he will become president of the association in June 2018.

He has argued appeals before the Illinois Appellate Court, Second District; the Illinois Supreme Court; and the U.S. Court of Appeals, Seventh Circuit.

Besides his prowess as a lawyer, he has completed major feats as an athlete. His athletic accomplishments include finishing 10 marathons, climbing to the summit of Mount Kilimanjaro in Tanzania, Africa, and finishing five half Ironman events and two Ironman contests.
"I am very proud that I have been able to provide a living for over 40 families in the DuPage County area through employing more than 40 staff and professionals." - James McCluskey
---
Joe Minoso - Alumni Achievement in the Arts Award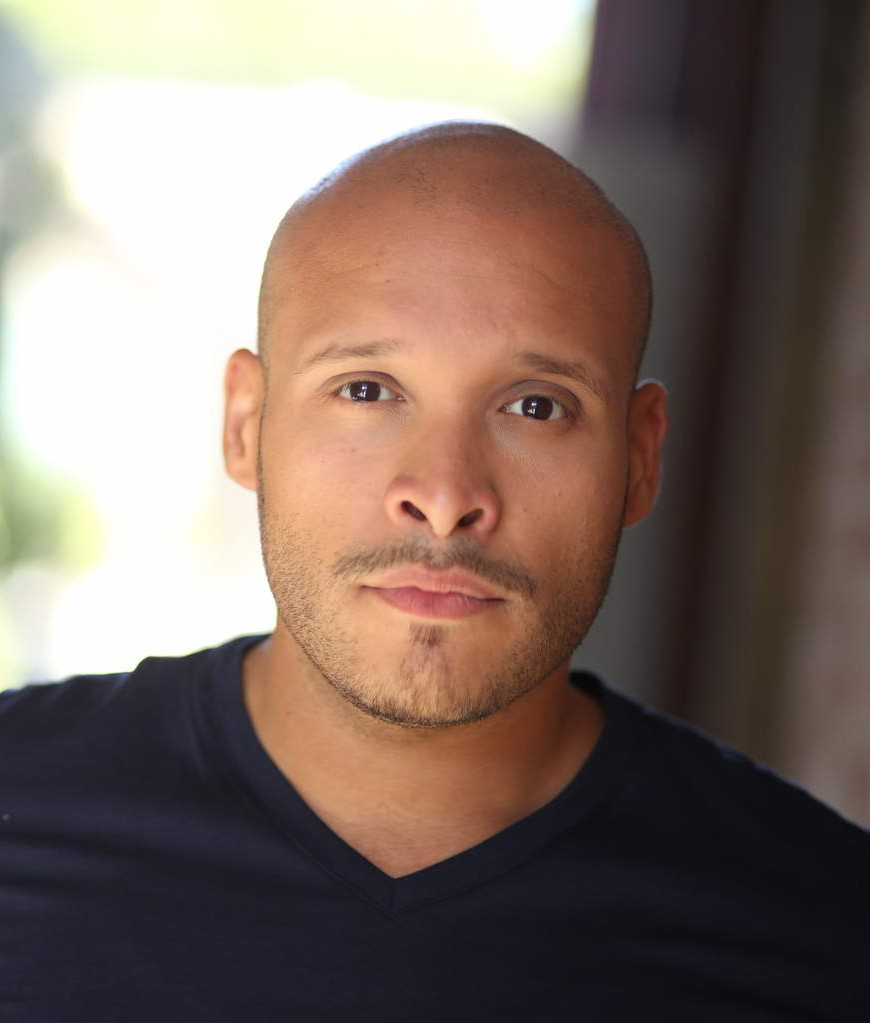 Alumni Achievement in the Arts Award - Joe Minoso
Actor on "Chicago Fire"
M.F.A. Theatre Arts, 2004
Joe Minoso, who plays firefighter Joe Cruz on the NBC drama " Chicago Fire," has a long list of accomplishments in theater and television since graduating from Northern Illinois University. Because of his huge success in the acting world since graduation, the NIU Alumni Association has chosen him to receive the Alumni Achievement in the Arts Award.

Mr. Minoso has played parts in TV series such as "Prison Break," "Boss," "The Beast," "Shameless" and "The Chicago Code." He made his movie debut in the Superman blockbuster "Man of Steel," which was released in 2013.

Mr. Minoso gives credit to NIU for supplying him with the tools to hone his talent, including learning the ability to cry when requested on the set.

"For some reason, 'Chicago Fire' likes it when I cry," he said. "They saw it happen once in season one and they made me do it every year since. And that is a skill that I learned at NIU."

After graduating from NIU in 2004, Mr. Minoso says he spent about 10 years struggling to make it big as an actor. He says he spent years working small theaters, making as little as $75 for an entire run, just so he could hone his craft and do what he loves.

He says he has great memories of his time at NIU. "There was something really kind of beautiful, pure, safe and accepting about that community," Mr. Minoso says, adding that he left DeKalb as a much more confident actor than when he arrived.
"I wouldn't be able to do the things I do on screen, on stage, without any of the lessons that I learned at Northern. I was something of a lost actor when I came to this school." - Joe Minoso
---
Marilyn Stromborg - Alumni Achievement in the Sciences Award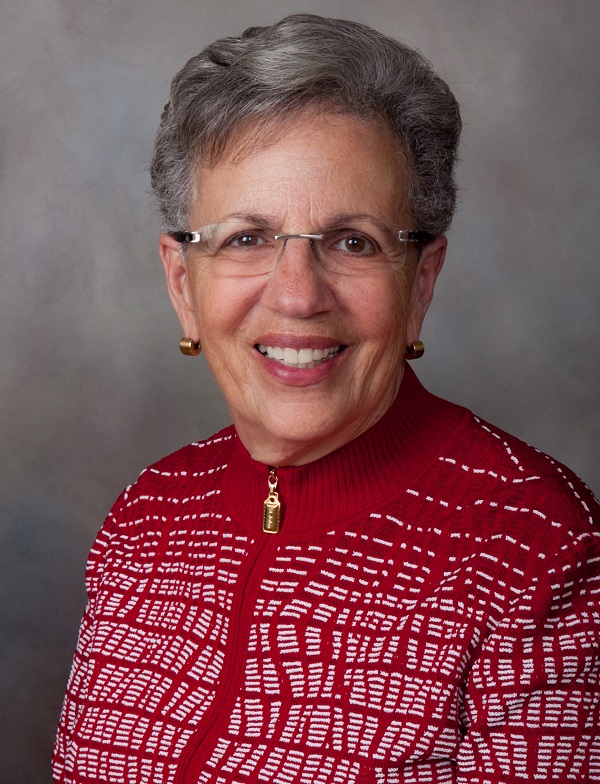 Alumni Achievement in the Sciences Award - Marilyn Stromborg
Former Drug/DUI Court Coordinator, DeKalb County
Former Assistant State's Attorney, DeKalb County
Retired Chair and Professor, NIU School of Nursing
B.S. Biological Sciences, 1964
Ed.D. Educational Psychology, 1974
J.D. School of Law, 1994
Marilyn Stromborg has always been a force of change in her many careers. She has changed lives as a nurse, a professor and chair of the Northern Illinois University School of Nursing, an author, an assistant state's attorney and a drug court coordinator. In recognition of her accomplishments to improve and protect the health and welfare of populations locally and nationally, the NIU Alumni Association has chosen Stromborg to receive the Alumni Achievement in the Sciences Award.

After earning her B.S. in biological sciences from NIU and an M.S. in nursing from New York Medical College, Dr. Stromborg served as a captain in the U.S. Air Force Nurse Corps. Following her military career, she earned an adult nurse practitioner license from Rush University and a doctorate in educational psychology from NIU. She began working as a professor in the NIU School of Nursing in 1978 and retired as chair of the school in 2004.

After retiring from the School of Nursing, Dr. Stromborg started her career as a lawyer. This career included two years as an assistant state's attorney in DeKalb County and nine years as coordinator of the DeKalb County Drug/DUI Court, which she retired from in 2014.

In her retirement, Dr. Stromborg stays busy by volunteering with the School of Nursing to mentor faculty to help increase research and grant writing. She also visits the DeKalb County Courthouse twice a week to help the Circuit Clerk's Office with legal research.
"NIU and the professors I had as an undergraduate, graduate student and law student gave me the knowledge and skills necessary to be successful." - Marilyn Stromborg
---
Harlan Teller - Alumni Achievement in Business and Industry Award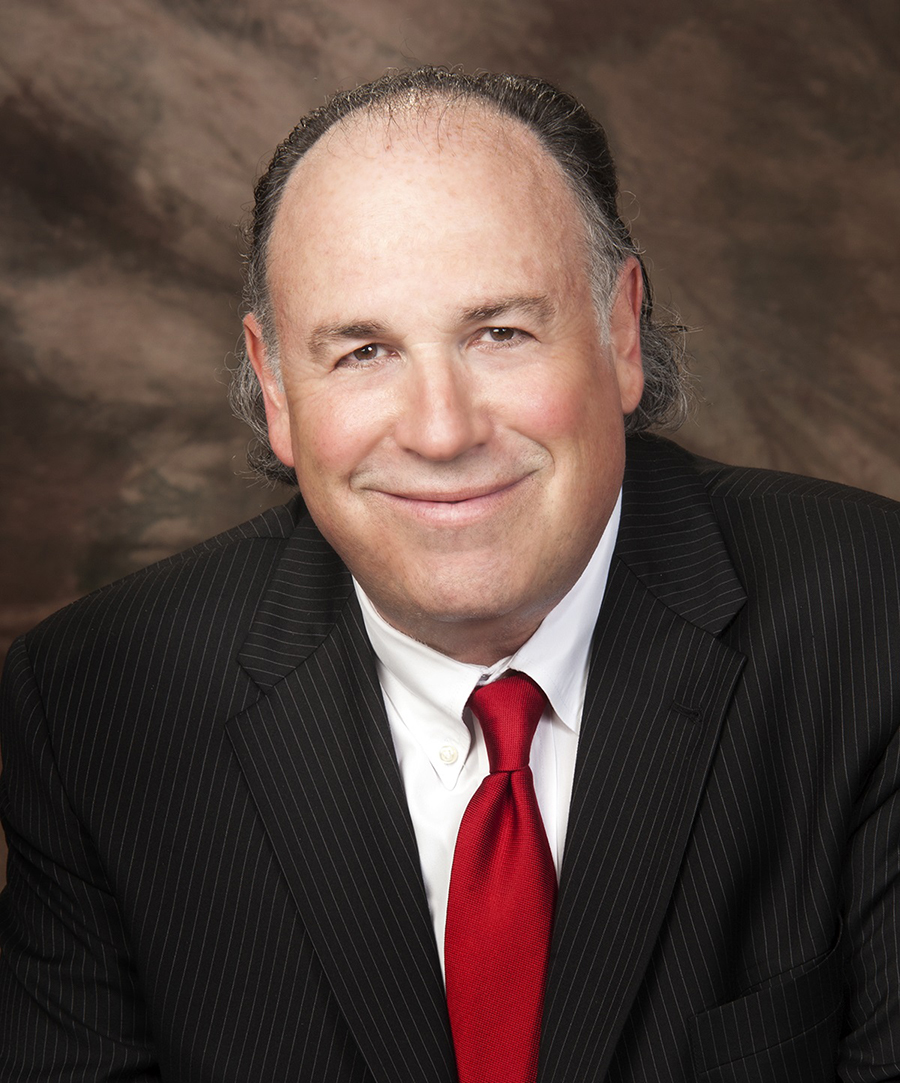 Alumni Achievement in Business and Industry Award - Harlan Teller
Executive Director, APCO Worldwide
B.A. English, 1973
The Northern Illinois University Alumni Association has chosen Harlan Teller, a leader in corporate public relations for more than 40 years, as the 2018 recipient of the Alumni Achievement in Business and Industry Award.

Mr. Teller, a 1973 summa cum laude English graduate originally from Galena, serves as an executive director of APCO Worldwide, a global communications consulting firm, and works out of its Chicago office.

During his over 40 years of experience in public relations, Mr. Teller has held top leadership positions at a number of organizations, including at NIU, where he became the interim vice president of the Division of Marketing and Communications in 2014, a position he held until 2017.

"Harlan Teller was a member of NIU's senior leadership team during a dynamic and uncertain period in the history of the university and the state of Illinois. His professionalism and expertise helped to position NIU for long-term success," NIU Acting President Lisa Freeman said. "His positive impact on NIU's enrollment management, marketing and communications functions will be long-lasting."

Giving back is nothing new to Mr. Teller, who has created the Harlan R. Teller Dissertation Award, which is given each year to an outstanding doctoral student in NIU's Department of English, and served two terms as a member of the NIU Alumni Association board of directors.
"The English department gave me my voice and taught me the skills I needed to be successful in my career. So I wanted to give back in some tangible way." - Harlan Teller