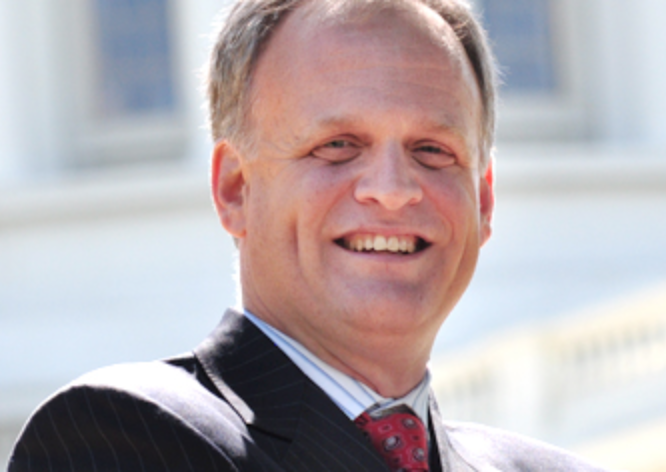 Alumni Bring Students Into Political Science Arena
Political science graduates, from city leaders to movers and shakers in Washington, D.C., are among alumni making a huge impact at NIU by providing internships, serving as mentors and giving their time to strengthen programs.

When John Cline, '81, was a political science major at Northern Illinois University, he worked in student government and oversaw the operation of the Huskie Line, the student bus service. That experience ultimately led him to become a mover and shaker in Washington, D.C., including working at the White House.

Because of their positive experience at NIU, he and his wife, Krista Edwards, '84, are among political science graduates who give back every year to their department. Alumni act as mentors for students, provide internships, serve on the Political Science Advisory Board and volunteer as judges for Mock Trial team competitions.

"Most of my experiences in student government play out daily in Congress," said Cline, senior managing director of FTI Consulting.

As a lobbyist, Cline represents the transportation and infrastructure industries, such as Porsche and public transit authorities. Some of the lobbying skills that he learned at Northern were dealing with people to figure out what the other side is saying and what it takes to get a "yes."

Cline didn't have an internship at Northern, but he values his hands-on experience overseeing the operation of the Huskie Line through student government. Edwards worked the same job and both were drawn to the transportation industry after graduation.

Among his many jobs in Washington, D.C., Cline was special assistant to former President George H.W. Bush and was the communication link between the president and all 50 governors in that role. He was also the director of congressional affairs for the U.S. Department of Transportation.

Edwards went on to become an attorney in the transportation sector for Sidley Austin LLP, one of the largest U.S.-based corporate law firms, and later worked as administrator of the Pipeline and Hazardous Materials Safety Administration under the U.S. Department of Transportation.

The couple have made it their mission to volunteer for the NIU Department of Political Science.

"Both of us came away from our experience at NIU thinking that it was really a unique, eye-opening and valuable professional development," Cline said.

When the Department of Political Science brings students to Washington, D.C., during spring break, Cline briefs them on the life of a lobbyist and current issues. He also offers a paid internship to an NIU student every summer.

"Generally what we try to do is get the interns involved from the beginning to the end, so they're in on the initial discussions that we have with our clients," Cline said. "Then we take them with us to meetings that we have on Capitol Hill, in the executive branch or with our clients so they see the full circle of it."

Cline finds that being involved with internships is the most rewarding volunteer experience. He recalled an NIU intern who worked for him for a couple of years after graduation and moved on to law school. The reward was seeing the student's excitement grow, giving him some advice along the way and watching him take off, Cline said.

Edwards gives back as a member of the Political Science Advisory Board, which evaluates the direction of the department and lends advice for improvement.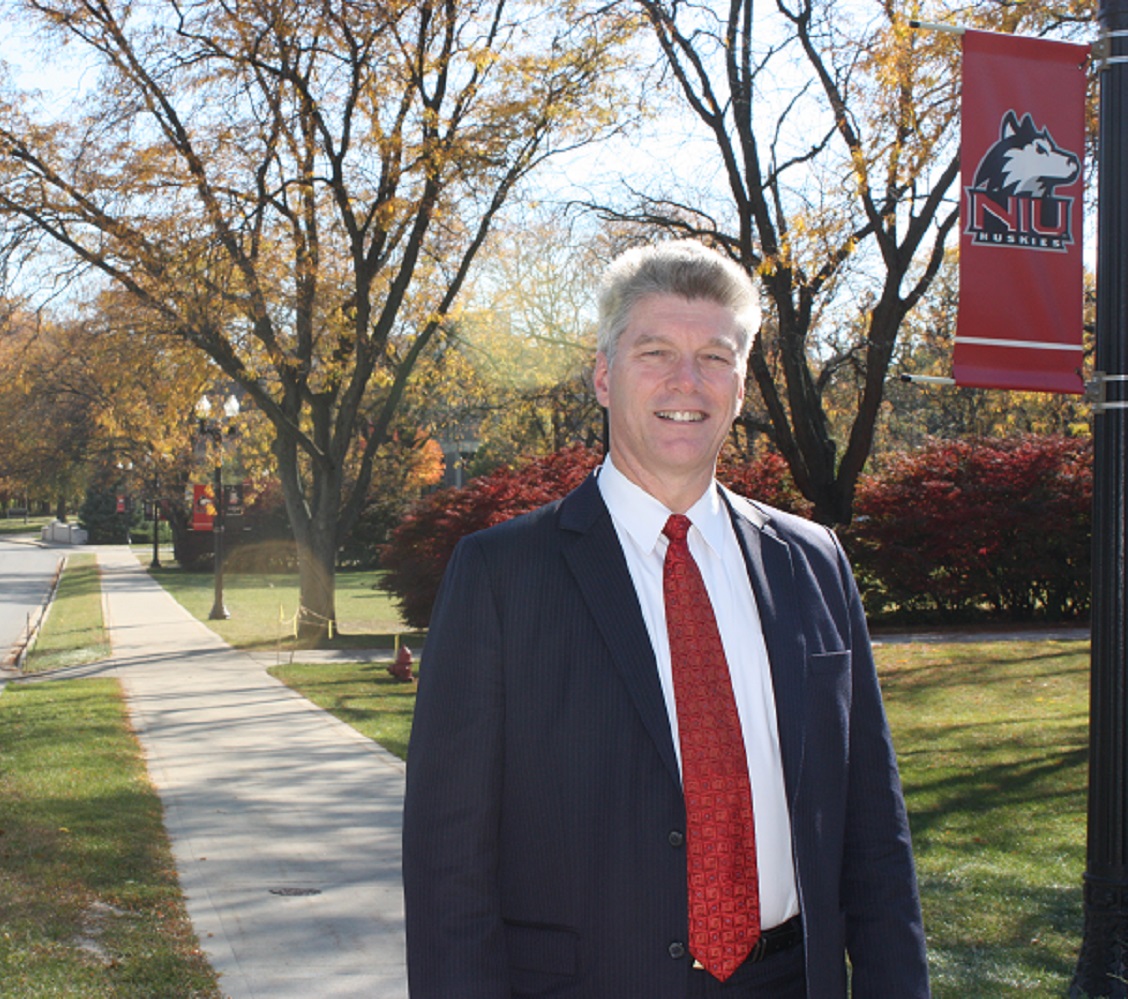 Her co-members, John Brandon, M.A. '85, and Christopher Nelson, '93, M.P.A. '97, said they serve on the board to stay connected to NIU and participate in the department's mentorship program to provide professional development to students. The mentorship program matches junior and senior political science majors with NIU alumni and friends of the department.

Brandon, who works in Washington, D.C., as senior director of international relations programs for The Asia Foundation, provides guidance to students via phone and in person. He visits NIU once a year and invites his mentee to lunch or dinner.

The mentor program didn't exist when Brandon was a graduate student, but now he is impacting the lives of the next generation.

"I'd like to think I've helped guide them or encouraged them down a path that would be productive — to be a person that contributes to a community in both their professional and personal lives," Brandon said.

Nelson, mayor of West Dundee and director of government and regulatory affairs for Comcast, was able to get a job quickly after graduating with a Master of Public Administration degree from Northern. The M.P.A. program has a job placement record of 95 percent within six months of graduation.

When Nelson was a student looking for internships, many people who interviewed him were NIU graduates, he said.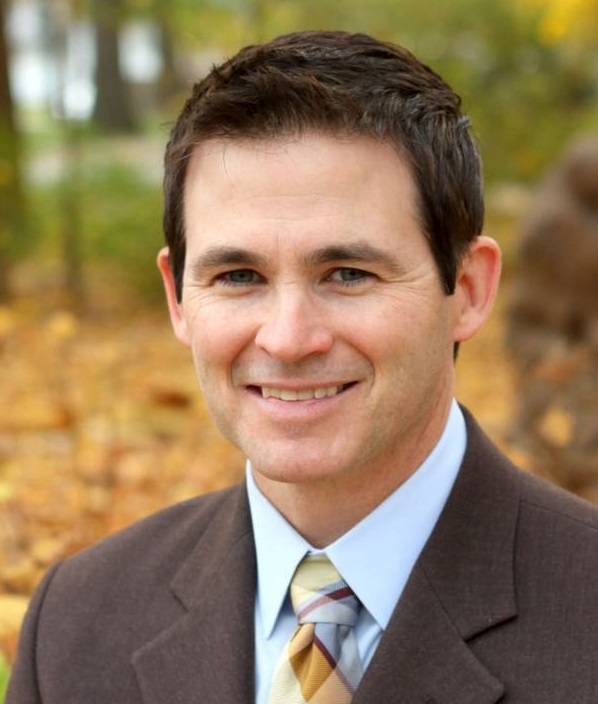 "A lot of those same people made themselves available to help me when I was entering the career world," he said. "I thought it was important to continue that tradition of sorts by supporting students who are entering the job world."

Because of his positive experience in the undergraduate and graduate programs, he wanted to give back and stay connected to Northern.
"Serving as a mentor has certainly helped establish a greater connection to the university," said Nelson, who has also contributed to the university as a former member of the NIU Alumni Association Board of Directors.

Alumni volunteers are an integral part of the success of the Department of Political Science because they are opening doors for students in the public and private sectors by providing professional development, career experience and a professional network for students.

Because of the dedication of alumni volunteers, "our political science students are receiving an amazing education, one that is on par with the very best institutions across the United States," said Scot Schraufnagel, chair of the Department of Political Science.

If you want to learn more about volunteer opportunities with the Department of Political Science, contact Chair Scot Schraufnagel at sschrauf@niu.edu or 815-753-7040. To inquire about alumni volunteer opportunities in general, contact Liz McKee, director of alumni volunteer engagement, at lmckee1@niu.edu or 815-753-7400.

#NIURemarkableAlum