NIU Alumni Association Announces 2018-2019 Board of Directors and Officers
The board elects Peter Garrity, '71, M.B.A. '76, as president;
Joseph Sener, '93, M.S. '10, as vice president; and
Michael Hughes, '92, M.A. '93, as treasurer.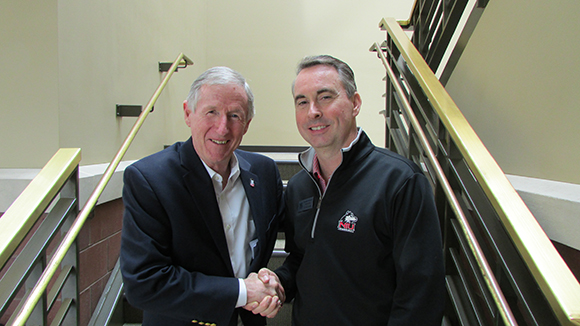 The NIU Alumni Association welcomed fresh faces and unveiled new leadership at the annual board of directors meeting on Saturday, June 2, at NIU Hoffman Estates.

Joining the board were (pictured top to bottom, left to right) Marlo Barnett, M.S.Ed. '12, Ph.D. '17; Michael Cahill, '12, M.A.S. '13; Thomas Libert, '74; and Sankat Patel, '00. Previously appointed board members Jacqueline Marcus, '72, M.S. '79, and Kimberly Moore, '01, M.M. '04, were officially introduced at the meeting.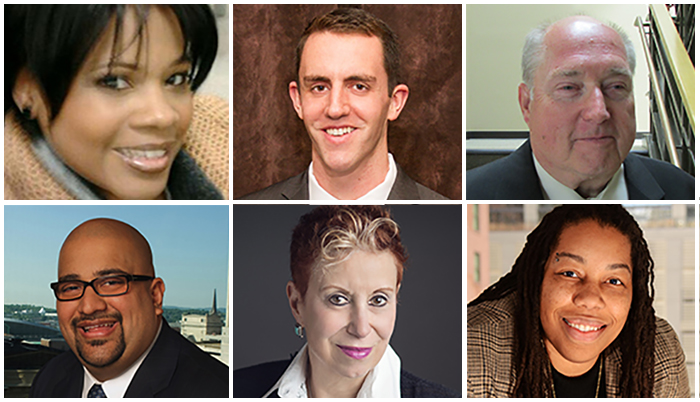 "I'm so proud of the new additions to the NIUAA board," NIU Alumni Association Executive Director Reggie Bustinza said. "They bring a diversity of skill sets and experiences that will enhance the productivity and prestige of the board."

There was some movement among the officers as Peter Garrity, '71, M.B.A. '76, transitions from NIUAA vice president to president, replacing Bob Gallagher, '91, M.B.A. '92. Gallagher will now serve as the immediate past president.

"The alumni association is lucky to have a president as dedicated as Pete Garrity," Bustinza said. "His involvement with the university is long-standing and multifaceted, and he brings a wealth of experience working with multiple campus partners."

Joseph Sener, '93, M.S. '10, who served as the chair of the Scholarship and Student Engagement Committee, replaces Garrity as vice president. Michael Hughes, '92, M.A. '93, chaired the Pride and Branding Committee and is the new treasurer. He replaces Jodie Hartman, '98, M.P.A. '14, who remains on the board.

All new appointees will officially begin their term on July 1.

NIU Alumni Association
Board of Directors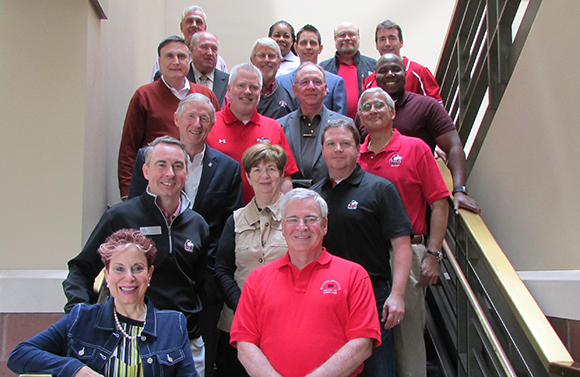 OFFICERS
President: Peter Garrity '71, M.B.A. '76
Immediate Past President: Bob Gallagher '91, M.B.A. '92
Vice President: Joseph Sener '93, M.S. '10
Treasurer: Michael Hughes '92, M.A. '93
Secretary: Reggie Bustinza

BOARD MEMBERS
David Albright '87
Louis Apostol M.B.A. '74, J.D. '78
Rita Athas M.P.A. '78
Marlo Barnett M.S.Ed., '12, Ph.D. '17
Michael Cahill '12, M.A.S. '13
Thomas Cahill '83
Lane Coleman '86
Rich Escalante '74, MAPA '78
Carlos Fulcher '90
Patrick Funck '88
Jodie Hartman '98, M.P.A '14
Donald Hubbartt '96, M.B.A. '01
Ehren Jarrett M.S.Ed '04, Ed.S. '06, Ed.D. '09
Thomas Libert '74
Jacqueline Marcus '72, M.S. '79
Kimberly Moore '01, '04 M.M.
Vinay Mullick '00
Leanne Murphy '86
Sankat Patel '00
Daniel Rezin '86
Tony Roberts '16
Joe Sosnowski '99
Monica Wallace '02