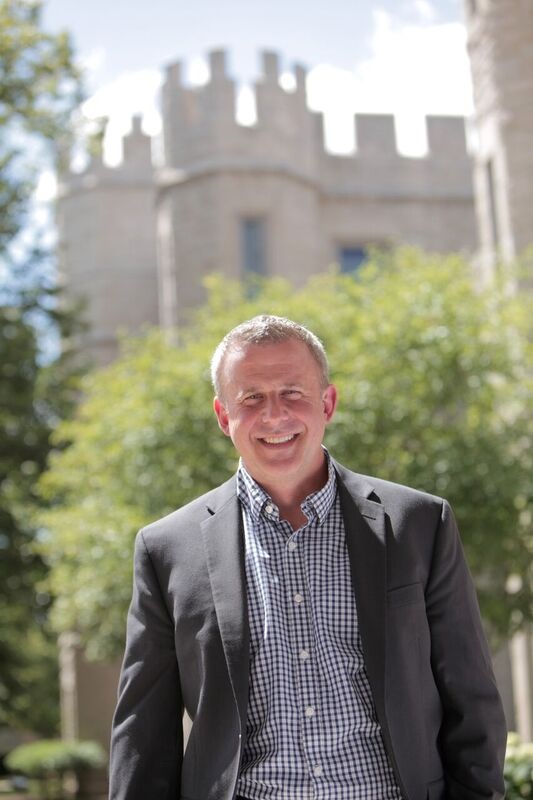 Come Back to NIU for the Revamped Corn Classic
Because of a team effort by alumni and the community, the Corn Classic 10K on Sunday, Sept. 23, offers a new experience for the whole family to run or volunteer. As the finale, it ends with the Taste of DeKalb, a new event with food and entertainment.

Cohen Barnes, '95, has revamped the annual Corn Classic to bring alumni back to campus and make it the greatest race in northern Illinois.

"Besides being an NIU alumnus living in DeKalb, raising a family here and running a business that employs NIU alumni, I am in this race to run in my father's footsteps, to share my community with others," said Barnes, president of the Corn Classic and owner of SundogIT.

After seeing the only known photo of the first race, which began in 1980, Barnes noticed his dad among the runners. Like his dad and son, Barnes is an avid runner. He has run in the 10K race for the past 10 years as a way of showing his community spirit.

He is so passionate about Northern Illinois University and the community that he wanted to head the Corn Classic to reconnect alumni and residents to DeKalb. Alumni can show their support of NIU by wearing Huskie gear as they run through DeKalb or by volunteering for NIU Nexus, the alumni volunteer community.

Barnes jumped at the opportunity last year to take over the race. He has teamed up with community and NIU leaders to reroute the course to showcase the beauty and revitalization of DeKalb and the university. The Corn Classic Committee also moved the race from August to September so runners are likely to experience cool weather rather than the heat of summertime.

The race will begin at 8:15 a.m. Sunday, Sept. 23, on Third Street, where brick streets and large old trees outline a historic neighborhood. The course will take runners past the Kishwaukee River, Lions Park, Prairie Park and NIU's East Lagoon. Participants will run past Altgeld Hall and Swen Parson Hall as they make their way to Huskie Stadium. The Huskie Marching Band will be performing on the field, and the plan is to spotlight runners on the jumbotron. As the runners head back through campus on Lucinda Avenue, the NIU Steelband will be playing at the Music Building. Then they will run through the Ellwood historic district and end on Second Street.

As the finale of the day, the city of DeKalb has arranged a new festival, called the Taste of DeKalb, at Van Buer Plaza, which will offer food and beer vendors and music from 10:30 a.m. until 6 p.m.

"I really see this as being one of those events that can draw alumni back to the community," said Jason Michnick, '14, M.P.A. '17, economic development planner for DeKalb and a member of the Corn Classic Committee.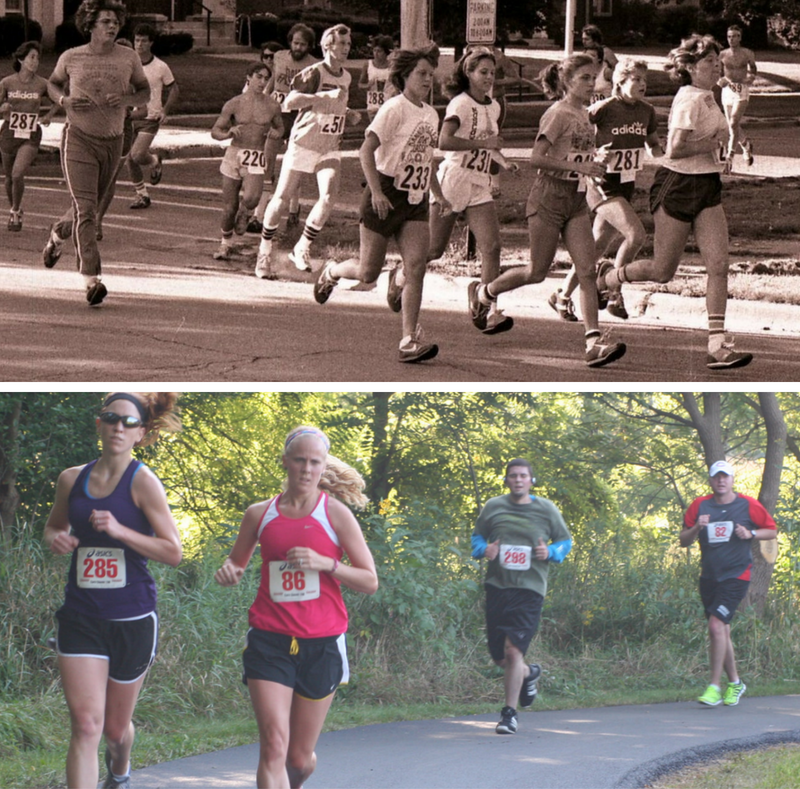 During the race, about 300 Huskie athletes and their coaches will be volunteering. Huskies, family and friends can also volunteer, from manning water stations to being part of cheer zones.

Families not participating in the race are invited to bring their children to the Egyptian Theatre for a free one-hour feature film at race time.

To help out the Huskie Food Pantry, which serves the NIU student population, the public is encouraged to bring nonperishable food items. The drop-off locations will be at packet pickup on Sept. 22 at SundogIT, 230 E. Lincoln Highway, DeKalb, and at packet pickup and race day registration on Sept. 23 in the parking lot of Faranda's, 302 Grove St., DeKalb.

Alumni who haven't been back to DeKalb in recent years will notice positive changes. For instance, the Holmes Student Center is being renovated and Lucinda Avenue was extended to connect campus buildings three years ago. Alumni will also see a revitalized downtown if they haven't been back since 2010, Michnick said.

While some big box stores have closed, mom and pop shops are increasing, he said, and the downtown is getting a face-lift, in part due to grants through the city.

Cornerstone is being developed by John Pappas at First Street and Lincoln Highway. Scheduled to open Aug. 1, the building has 52 furnished modern apartments with a waiting list. The ground level of the building will house Barb City Bagels and Tavern on Lincoln.

Another project that he has under construction is Plaza DeKalb, which will house a specialty grocery store with a Mediterranean theme and apartments on the upper level.

"The perception of doing business in DeKalb and the opportunities in DeKalb have definitely changed in the two years that I've been with the city," Michnick said. "There's a lot more positivity about doing business here."

Both Barnes and Michnick play a big role in the community's revitalization. Barnes is vice president of the DeKalb County Economic Development Corp., which is a public-private partnership to stimulate economic growth in DeKalb County. He also heads the Proudly DeKalb organization, which markets the city's amenities, and has been involved with making videos to promote the park district, townships, NIU and DeKalb High School. As part of that movement, Michnick represents the city to honor residents and businesses for their revitalization efforts.

"I would encourage alumni to attend the race or at least come check out the Taste of DeKalb to see how things have changed here in DeKalb," said Michnick, who will be running in the race. "I think the best thing alumni can do is stay engaged with both the university and the community. One of the things that I learned in school that's really valuable is having a network. I think that's exactly why I got a job while I was in the M.P.A. program."

Looking for other ways to be an NIU volunteer? Check out NIU Nexus, or contact Liz McKee at lmckee1@niu.edu; 815-753-7400.

By Colleen Leonard

#NIURemarkableAlum