NIU Law's 40th Anniversary Weekend
Oct. 19 - 21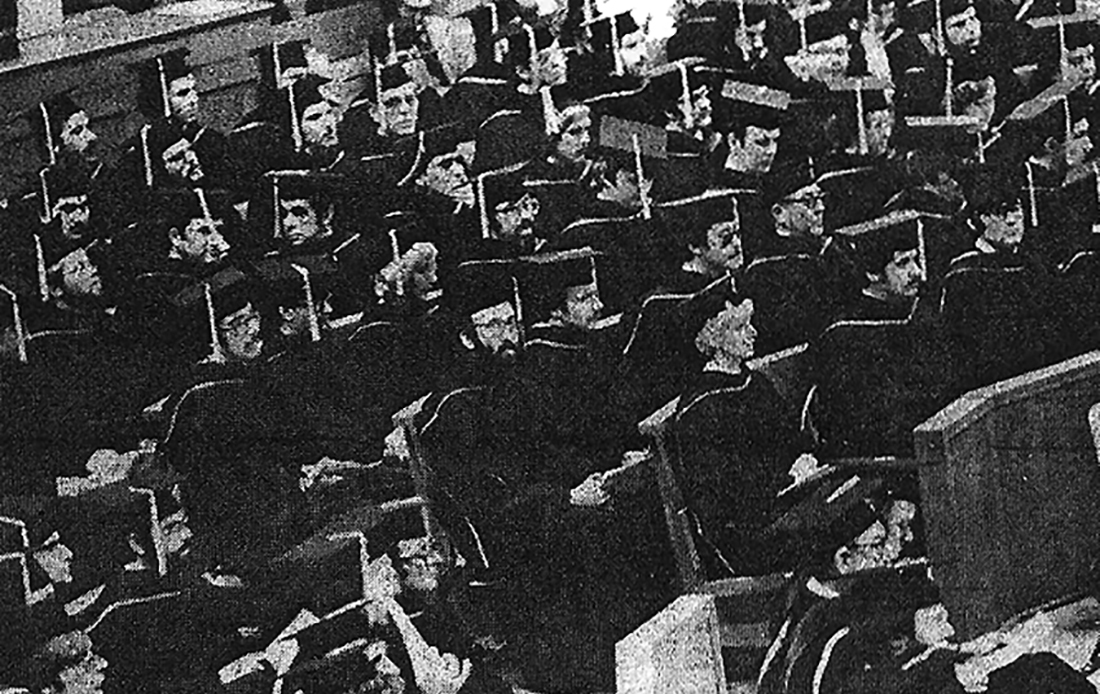 Calling all alumni from the classes of 1978 - 1981 who were there when the NIU College of Law was accredited! Please join us for a special weekend celebrating our 40th anniversary, including a special tribute to the class of 1978. The registration deadline is Oct. 12.

40th Anniversary Weekend Schedule
Friday, Oct. 19, 2018
40th Anniversary Dinner
REGISTRATION FOR THIS EVENT IS CLOSED
Time: 6:30 – 9:30 p.m.
Location: Harry Caray's, 70 Yorktown Shopping Center, Lombard
Cost: $65 per person (REGISTRATION FOR THIS EVENT IS CLOSED)

Join your classmates for an unforgettable evening – reminisce about old law school memories and create new ones over drinks and appetizers, followed by a seated dinner. Wine will be included with dinner. A cash bar will be available throughout the evening. Spouses/guests are welcome to attend and a class photo will be taken.

Saturday, Oct. 20, 2018
The NIU Experience
Time: 11 a.m. – 3:30 p.m.
Location: NIU College of Law, Swen Parson Hall, DeKalb
Cost: FREE

Update: THIS EVENT HAS BEEN CANCELLED.

Sunday, Oct. 21, 2018
Farewell Brunch
Update: Registration for this event is still open.
Time: 10 a.m. – 12 p.m.
Location: The Clubhouse, 298 Oakbrook Center, Oak Brook
Cost: $36 per adult; $15 for kids 6-12. Cost to be paid at the restaurant.
Wrap up the weekend with an award-winning Sunday brunch buffet at The Clubhouse in Oak Brook. Brunch will feature an array of food options and Sunday drink specials. Although a reservation is required with our group, attendees will pay the server upon arrival.

Hotel Accommodations
A group rate of $129, plus tax, is available at the Westin Lombard Yorktown Center, 70 Yorktown Center, Lombard, Oct. 18 - 21. The cutoff deadline to make a reservation under this group is Sept. 27. Use this special link to register online or call 630-719-8000 and ask for the group rate under the Northern Illinois University College of Law during these dates.

Harry Caray's Italian Steakhouse is located inside the Westin Lombard.

Francis X. Riley Memorial Scholarship Fund Goal: $40K for 40 Years

In honor of professor Frank Riley and our 40th anniversary, the College of Law has created the Francis X. Riley Memorial Scholarship Fund, which will help with recruiting the strongest class possible and assisting law students in meeting their significant financial needs. His genuine love for the law and education was invigorating and we owe much of our development and success to professor Riley's vision and passion. He will always be revered as an exemplary leader for all in the legal profession, and his contributions to NIU Law will never be forgotten. While we can never repay professor Riley, we can pay it forward. Donate and help us reach our of goal of $40,000 for 40 years! Click here to make a donation, or add a donation to your cart at the bottom of the page. To make a donation in installments, contact Michelle Japlon, Associate Director of Advancement for the College of Law, mjaplon@niu.edu or (815) 753-9486.

Anniversary Committee in Formation
Hon. Jack Elsner (retired)
Robert Fioretti
Mary Milano
Lonny Ogus
Hon. Hyman Riebman (retired)
Frank Saporito
Hon. John Wasilewski (retired)
Hon. Bonnie Wheatona

Contact Melody Mitchell mmitchell@niu.edu or 815-753-1027 for questions.