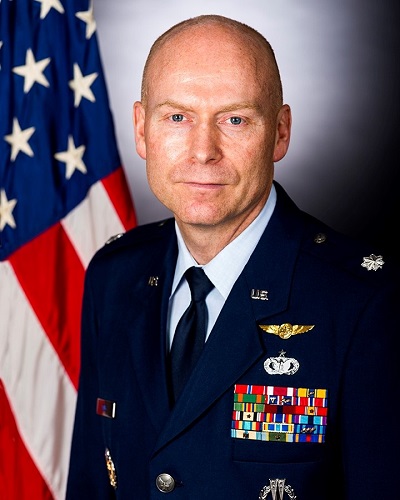 Protecting Our Borders
Three alumni are preventing crime and protecting America in different ways as staff of the U.S. Department of Homeland Security.

Although their degrees from Northern Illinois University are different, three alumni share commonality as they work behind the scenes to protect homeland security.

Last year, James E. Long, '98, was hired as a special agent in charge (SAC) by the U.S. Department of Homeland Security's Office of Inspector General to build its first Major Frauds and Corruption Unit. He oversees large-scale criminal investigations, such as cases on grant fraud and public corruption, at the Washington, D.C., office.

As the SAC, he put together a team of anti-fraud professionals, including special agents, forensic auditors, forensic accountants, data scientists and analysts, to investigate and uncover significant fraud schemes, especially fraud against the Federal Emergency Management Agency and associated disaster relief funds.

"It is a rare opportunity working for the federal government to be able to create an organization that could have such enormous impact on protecting taxpayer dollars," Long said.

He was on a path to leadership when he worked with NIU to develop a bachelor's program that met the requirements for an environmental studies degree. When Long attended Northern, he had already served four years in the Marine Corps. But he found camaraderie with fellow veterans by joining the NIU Veterans Club.

He has served in the U.S. military for over 26 years, earned an M.S. from Central Michigan University and graduated from the U.S. Air Force's Command and Staff College and Air War College.

After getting his degree from Northern, he became a second lieutenant in the U.S. Air Force in 1999. He is currently a lieutenant colonel in the Air Force Reserve and is assigned as a special agent to the Air Force Office of Special Investigations at Peterson Air Force Base in Colorado.

He has also worked as a senior special agent at the Central Intelligence Agency, Office of Inspector General, where he conducted and oversaw investigations of CIA officers and contractor personnel.

While his experience in leading successful teams, working on highly complex investigations and building government programs has advanced his career, Long said, he also brings a blue-collar Midwestern work ethic to every job.

"This work ethic keeps me striving for excellence while helping inspire those I serve with to also work hard," he said.

He gives credit to Northern for his professional success and remembers professors Carla Montgomery and Paul Culhane as being outstanding advisers and mentors. Despite his distance from DeKalb, he and his wife, Lela Long, Ph.D. political science, '03, still follow the Huskie football team and have attended numerous home and away games, including bowl games.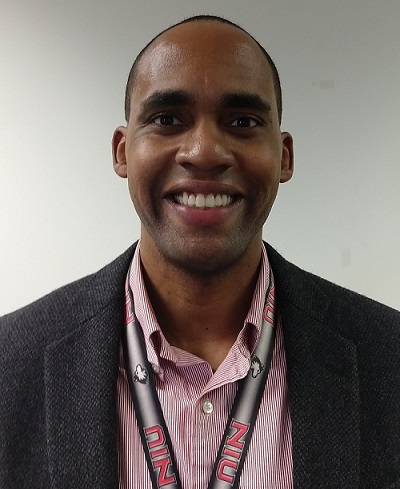 While earning his Ph.D. in political science from NIU, Aaron Micah Johnson, '16, was already working as a refugee officer for the Department of Homeland Security. He supports the Refugee Affairs Division in the areas of fraud deterrence and detection.

The division's efforts have led to the prevention of hundreds of suspected terrorists from entering the U.S. and the exposure of fraud cases where immigration benefits were obtained illegally, according to Johnson.

"Being a refugee officer is extremely rewarding as I'm able to help one of the world's most vulnerable populations," he said. "Likewise, I'm able to prevent individuals that I believe are a national security threat from entering the U.S."

Johnson enjoys his career because it allows him to travel around the world and interview people from diverse cultures and backgrounds.

He got into his line of work by applying through a merit promotion process as part of his fellowship with the Boren National Security Education Program in Thailand. While in Thailand, he worked as an adviser for the Thailand Institute of Justice and as special assistant to the director of international affairs for the Ministry of Justice in Thailand.

His experience includes working as a policy analyst for the U.S. Government Accountability Office, where he researched and conducted investigative interviews with officials in the public and private sector. His efforts led to exposing waste, fraud and abuse and contributed to saving millions of U.S. taxpayer dollars.

"NIU provided me with the language skills [Thai and Khmer] and classes to make me a regional expert," said Johnson, who earned his M.A. in international studies from The University of Sheffield in England. "My political science professors provided me with the relevant coursework to make me a regional expert and the most attractive as a candidate for hire."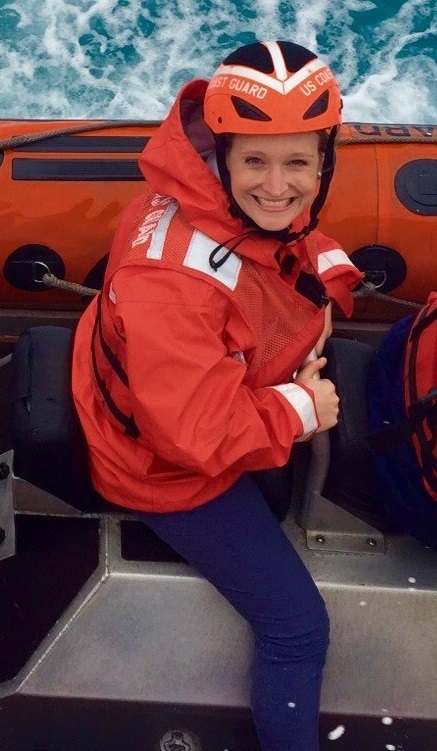 As deputy director of Mexican affairs for the Department of Homeland Security's Office of Strategy, Policy, and Plans, Morgan Plumer, '08, helps develop policy regarding Mexico and U.S. southern border issues. Her team serves as the primary point of international engagement between the Department of Homeland Security and the government of Mexico.

"I really enjoy being able to interact with my Mexican and U.S. government counterparts to understand differing perspectives and create sound policies and engagements," said Plumer, who is fluent in Spanish and speaks Portuguese.

The foundation for her career began at Northern with a B.A. in history, with minors in international development and Spanish, and then she earned an M.A. in human rights studies with an emphasis in immigration, human trafficking and forced migration from Columbia University.

With the goal of working in international affairs, Plumer served as a Peace Corps volunteer in El Salvador for two years and then worked for U.S. Citizenship and Immigration Services as an asylum officer and refugee officer.

Her desire to work in international relations grew after taking classes from political science professor Kheang Un.

"He was able to piece complex international relations issues together in a way that excited me about the topics and made me want to get out into the workforce and contribute my part," she said.

#NIURemarkableAlum