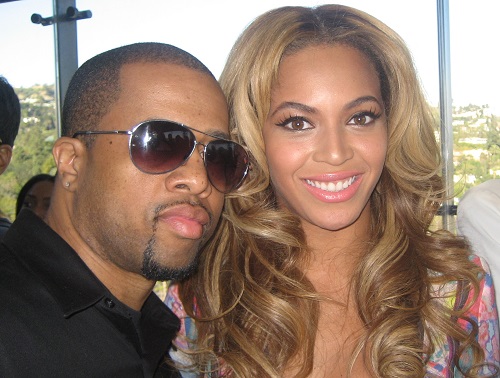 Breaking Into the Entertainment Industry
As a teenager, William "Dre" Buchanan fell under the influence of Chicago gangs. But now he works in the music and movie business and raises funds for Chicago school children.

When William "Dre" Buchanan, '99, was a freshman at Northern Illinois University, he got into a gang fight and was put on academic probation. The turning point came for him when several men beat him up.

On his behalf, Buchanan said, Chicago gang members were ready to drive out for a gang war, and he didn't want to be responsible for it.

"That wasn't the way my mother raised me," he said.

He decided to walk away from violence and stay in school.

The electrical engineering major said he always wanted to get into the entertainment industry, but knew he had to make a living. After graduating from Northern, he worked as an engineer for several companies. He was a project engineer for Underwriters Laboratories and later became a project manager for Transit Television Network to supervise the installation of broadcasting monitors on public transportation systems.

He moved to Los Angeles to follow his passion for composing music. Although the career change was a struggle, he now works as a music consultant, composer and artist manager and recently took over as a partner for an animation movie, which incorporates his music compositions.

Capital is still being raised for the movie, called "The Dobermans." Actress Dawnn Lewis provides voice-overs in the movie, he said. She is noted for playing Jaleesa in "A Different World" and has made a career doing voice-overs for TV shows and movies, including "Monsters University" and "Inside Out." Buchanan has also arranged for actor Ed Asner to do a voice-over and has talked with NBA players to use their basketball moves for character animation. The casting director is Jen Rudin, who has cast several animation films, such as "The Incredibles" and "The Princess and the Frog."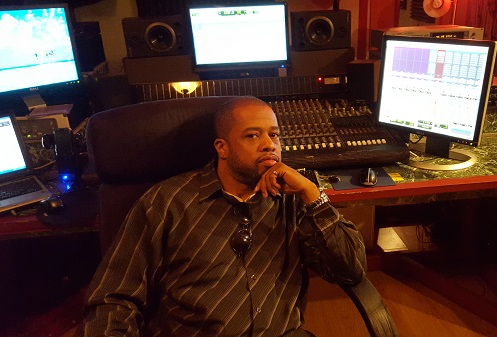 In his role as a manager for artists, Buchanan represents Louis Price, an actor and the former lead singer of The Temptations, and his sister, Jocelyn Buchanan, who was the grants manager for Oprah Winfrey foundations and is a former recording artist for Motown and Death Row Records.

He has also worked behind the scenes with producers on albums for singers Missy Elliott and Monica.

Buchanan began meeting celebrities when he worked in promotions to arrange public and private celebrity parties in California. He still helps some celebrities with fundraising events, including Mary's Court, a charity founded by Hall of Fame basketball player Isiah Thomas.

Despite the distance from his hometown of Chicago, he returns every year for fundraising and volunteer efforts to benefit youth.

Through the program called "Be the Miracle," Buchanan said, he helps raise funds for children in Chicago Public Schools and arranges mentorships for them. His involvement as a board member of the program stems from his longtime friendship with Hyde Park high school classmate Hassahn Liggins, who is the CEO and co-founder.

He also partners with Marcus Ware, a '00 NIU graduate, who is assistant principal at Paul Cuffe MST Academy in Chicago. They open up a school gym to neighborhood children to build rapport and offer guidance.

Buchanan gives credit to NIU for turning his life around and says classmates from different ethnic backgrounds changed his perspective.

"The key to me succeeding in school and engineering was changing my surroundings and joining a study group, which taught me the importance of networking and teamwork," he said.

That study group, referred to as the "United Nations" by other students, was made up of engineering majors – all now highly successful, he said. Unlike his friends in the group, he represented a single-parent household from the inner city.

"I brought a different perspective to the group that they had never seen before," Buchanan said. "Their parents paid for their education. I had to work two jobs and receive financial aid and student loans. We were an example of diversity way before it became trendy."

In addition, he is thankful for the problem solving skills that he learned from the electrical engineering program and the leadership skills that he acquired as a supervisor at the Student Recreation Center, where he worked for four years.

He recalled former NIU engineering professors Xuan Kong and Gerald Miller and retired lab instructor John Fidler as faculty who impacted his life and pushed him to work harder.

"NIU taught me how to expand my network beyond my normal circumstance – which has helped me tremendously to this day," he said. "I can walk into any room, in any circle, and feel like I belong. And most of the time, I can command the attention of the room, no matter who is in there."

#NIURemarkableAlum

By Colleen Leonard