Volunteers needed for 2019 NIU Cares Day

The 13th annual NIU Cares Day will take place on Saturday, April 13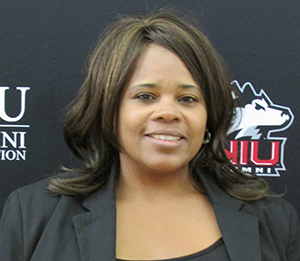 Marlo Barnett, M.S. '12, Ph.D. '17, says that because she attended NIU as a graduate student with a family, she felt a bit disconnected from the DeKalb community. But after graduation, Barnett says, "I thought NIU Cares Day was a perfect opportunity for me to come back, be a service to the community, reconnect and really get to know people in the community." For her, NIU Cares Day represents a great opportunity to return to DeKalb and give back to the community.

The annual NIU Cares Day is a campus-wide day of community service where NIU students, faculty, staff and alumni volunteer their time and talents to complete projects that benefit area nonprofit organizations and community agencies as a way of thanking the community for their support of the institution and its mission. Now in its 13th year, NIU Cares Day will take place Saturday, April 13, from 9 a.m. to noon.

According to Jen Van Ewyk, assistant director for volunteerism for the Student Involvement and Leadership Development office at NIU, NIU Cares Day connects over 800 student volunteers, with the help of faculty, staff and alumni, to projects throughout DeKalb County each year. Last year, students were able to help over 60 different community agencies, nonprofits and residents work on various projects.

Van Ewyk says that while the focus of the day is on students, there is a need for alumni to volunteer as project site leaders. Project site leaders are assigned to a handful of project sites and serve as a primary contact for the teams of student volunteers assigned to those sites during the day of service. "Serving as a volunteer during NIU Cares Day is a great way to reconnect with NIU and the DeKalb area," Van Ewyk says. "NIU Cares Day has been a university tradition for 13 years now. This is also a great way to meet some of our current students and learn about their experience at NIU."

Past projects have included painting rooms and buildings for service organizations, cleaning out basements and attics for retirees, providing manpower to help local organizations prepare for upcoming events, cleaning up vacant lots, performing yard work for homeowners who can no longer do the work themselves, planting gardens and many other jobs around the community.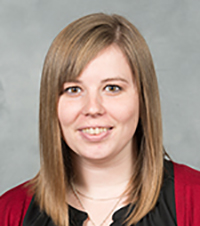 For Barnett, who is also a member of the NIU Alumni Association Board of Directors, participating in in NIU Cares Day is about giving back to the university and the community, and she encourages all alumni to volunteer. "NIU alumni should volunteer for the NIU Cares Day because it reminds you of the reasons why you are a proud Huskie! The NIU Cares Day helps you come back and connect with the university and the community. In addition, it just makes you feel good when you are able to help others."

Learn more about volunteering as an NIU Cares Day project site leader and how to sign up.

Would you like to participate in NIU Cares Day, but no longer live in northern Illinois? Alumni volunteers can host their own project in their hometown. It's as easy as working with a non-profit to find a service project to complete, then signing up a team and asking your friends, family, or other NIU alumni you know to sign up for your team. Contact Liz McKee, director of alumni volunteer engagement, if you have questions about hosting a service project in your community.