2019 NIUAA Alumni Award Winners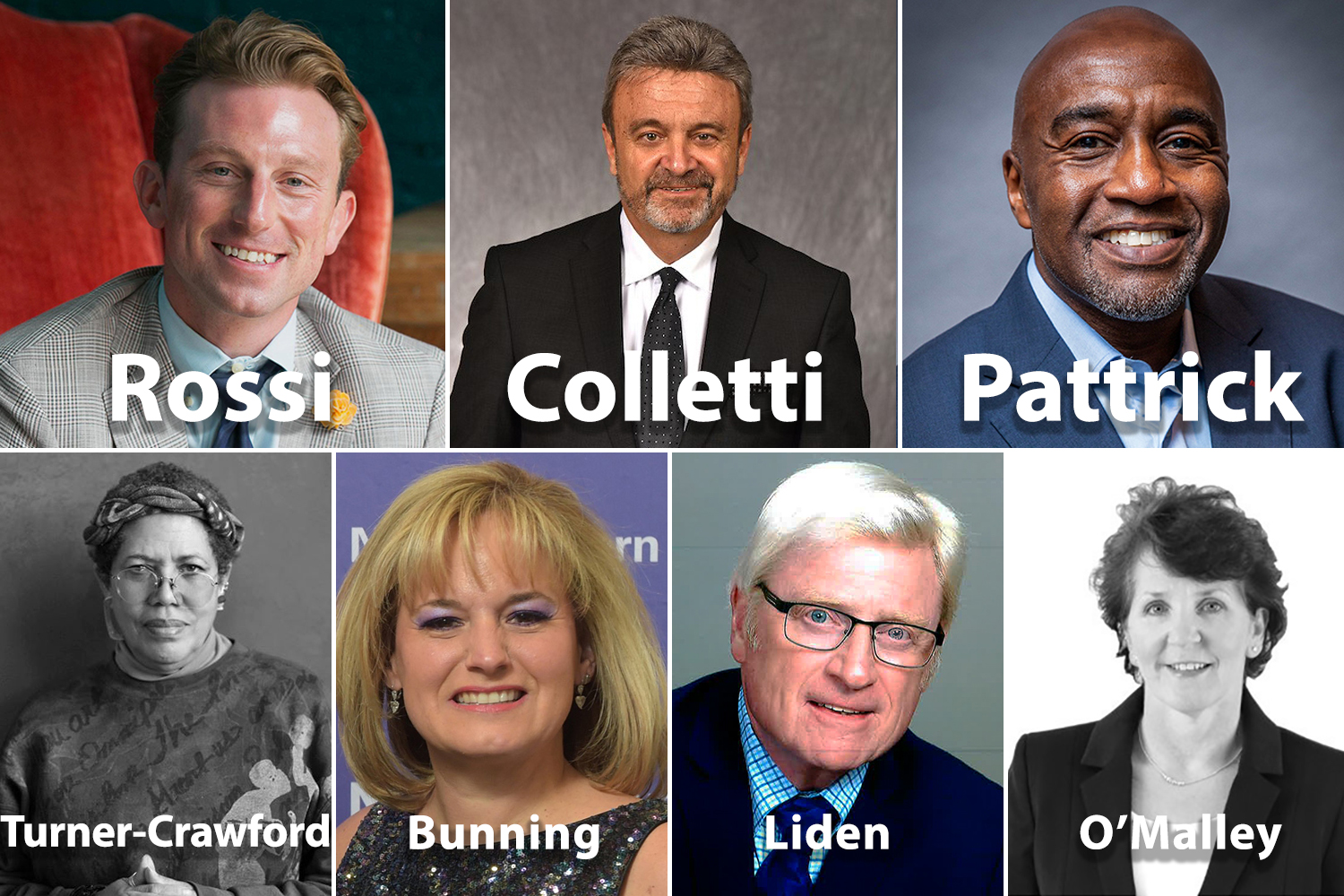 Seven Northern Illinois University Huskies, from the former general manager of the Los Angeles Dodgers to individuals who are dedicated to community outreach, will receive awards from the NIU Alumni Association for their outstanding achievements.

The 2019 Alumni Awards Luncheon photo album

"This is among the most impressive groups of award recipients we have ever honored," NIU Alumni Association Executive Director Reggie Bustinza said. "Their backgrounds are diverse and unique, but they all have one thing in common: they are perfect examples of the excellence that is found among our alumni."

At the annual awards banquet, to be held at noon, April 12, at the Barsema Alumni and Visitors Center on campus, the NIU Alumni Association will recognize the following Huskies for exemplifying the best in their fields:

Ned Colletti, '76, a former Major League Baseball executive with close to 40 years of experience, has been chosen as the 2019 Distinguished Alumnus for achieving extraordinary success in his field. During his nine years as GM of the Dodgers from 2006-2014, no National League general manager's team won more games. He also helps many local charitable organizations, specializing in financial assistance and mentoring help for students.

Michael Pattrick, '90, M.S.Ed. '94, has founded two non-profit organizations in the Talented Tenth College Preparatory Program and the Mombasa Relief Initiative. Recently selected as one of NIU's CHANCE program's top graduates in its 50-year history, Pattrick is the F.R. Geigle Service Award winner for demonstrating outstanding service and commitment to the best interests of the university.

Denise Bunning, M.S.Ed. '89, is receiving the Alumni Achievement in Public Service Award. Bunning co-founded MOCHA (Mothers of Children Having Allergies) - a support group for food-allergic families. She serves on the Board of Governors for Food Allergy Research & Education (FARE), the Founders' Board of Lurie's Children's Hospital in Chicago, and the Women's Board of Northwestern Medicine Lake Forest Hospital.

Keith Liden, M.S. '79, is the recipient of the Alumni Achievement in the Sciences Award. He spent 20 years working for Eli Lilly & Company before retiring in 2010 and starting his own consulting company. Liden & Associates addresses counterfeiting concerns and product protection issues in major Fortune 500 pharmaceutical companies.

Erica O'Malley, '87, is being honored with the Alumni Achievement in Business & Industry Award. The national managing partner of organizational strategy at Grant Thornton LLP is a pioneer in helping women and other underrepresented groups achieve a flexible work/life balance. Her leadership has played a key role in Grant Thornton being named to Working Mother magazine's 100 Best Companies list every year since 2006, as well as the National Association for Female Executives list of Top 50 Companies for Executive Women.

Arlene Turner-Crawford, '71, is receiving the Alumni Achievement in the Arts Award. This social and cultural activist became an important voice through the African Commune of BAD Relevant Artists (AfriCOBRA), which was a force within the Black Arts Movement and the catalyst for Cultural Institution building. She co-founded the Sutherland Community Arts Initiative (SCAI), helped organize Sapphire & Crystals, a collective of African American female artists, and served on the Executive Board for the African American Arts Alliance in Chicago.

Carmen Rossi, J.D. '12, is the recipient of the Outstanding Young Alumnus Award. He is a practicing lawyer who owns and operates five profitable companies, including 8 Hospitality. Through 8 Hospitality, the Frankfort, Illinois native began Chicago Knight Life, an outreach program that helped connect his hospitality portfolio with local Chicago charities.

To RSVP, email Karla Hernandez, '19 or call her at 815-753-5088 by April 1. Please indicate your entrée selection: chicken, salmon or vegetarian.