Winter is Coming: Medieval Calamity and Game of Thrones – Lunch & Learn Rockford
Tuesday, April 2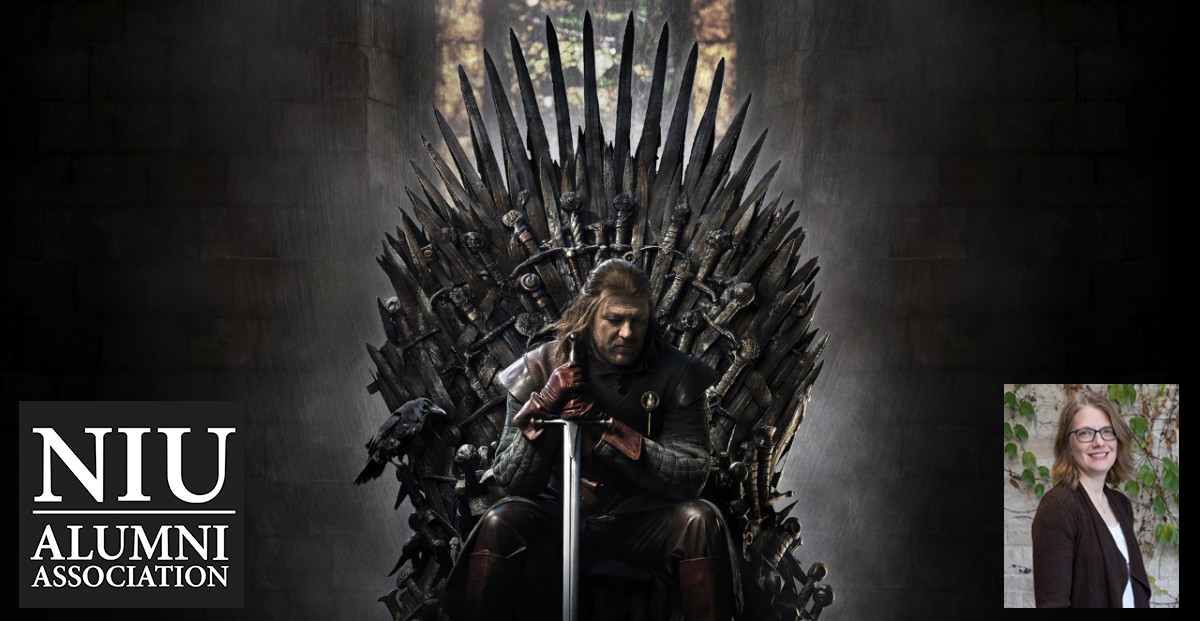 Just in time for the final season of "Game of Thrones," meet NIU history professor Valerie Garver, an internationally recognized medievalist who taught one of the first college courses ever offered on the hit HBO series and medieval history at NIU, a class that garnered widespread media attention. Dr. Garver will give a presentation on how the series draws from medieval history in its portrayal of terrible events, as well as how some false popular assumptions about the "Dark Ages" equally shape aspects of the show. The cost is $10 and includes lunch.

Boxed lunches will be served and include a choice of sandwich, homemade salad, fresh fruit cup, cookie and beverage.

Sandwich options: turkey, roast beef or tuna salad.
Event Information
Cost: $10
Sandwich options: turkey, roast beef or tuna salad
Time:
11:45 a.m. - 12:10 p.m. - Attendees arrive and pick up lunch
12:10 - 1 p.m. - Presentation by Dr. Garver
When:
11:45AM - 1:00PM Tue 2 Apr 2019 ( Timezone: Central )

Where:
NIU - Rockford Campus
8500 E. State St. Room 203
Rockford, IL 61108 USA
[ Get Directions ]