Sebastian Maniscalco is Up for the Challenge
By Eva Richards

In 1998, now-world-famous comedian and NIU alumni Sebastian Maniscalco, '95, had finally saved up $10,000 after college and decided to make the trek to Los Angeles to try his hand at the career he had always wanted.

After more than 20 years of working his way up the ladder, Maniscalco has been having a banner year, with a new comedy special on Netflix, "Stay Hungry," and acting roles in several big-name movies, including a small part in 2018's Oscar-winning "Green Book" and in the much-awaited Martin Scorcese-helmed "The Irishman," which also stars Robert De Niro, Al Pacino and Joe Pesci. Maniscalco's Sirius XM podcast "The Pete and Sebastian Show" is a huge success, and he is slated to host MTV's Video Music Awards on Aug. 26.

"Going out to L.A., I gave myself no time limit. A lot of people say 'if this doesn't happen in five years, I'm going to go back,' but it was comedy or bust for me," he said.
My time at NIU taught me how to be independent... I learned life skills, and it was one of the best times of my life.
-- Sebastian Maniscalco
That narrow focus started early for Maniscalco. He is one of the lucky few who knew his path from an early age and did not settle for something more convenient.

"I remember, in second grade, I told my teacher that I wanted to be a comedian," Maniscalco remembered. "I was very, very infatuated with watching comedians as a young kid. On Saturday mornings, I would go over to my aunt and uncle's house because they had cable, and I would watch all the comedy specials I could."

He added that it was George Carlin, Jerry Seinfeld, Eddie Murphy, Richard Pryor, Brian Regan and Johnny Carson who inspired him the most.
He said that growing up in a funny family, with funny friends, also helped him develop an ability to make people laugh. Homespun comedy was learned with loved ones around the kitchen table and appreciated during a night out with friends.

"Growing up, our house was kind of like the house where people congregated before they went anywhere, so it was a fun atmosphere to grow up in," said Maniscalco, who now has two small children of his own with wife Lana Gomez. "The mentality in the Chicago suburbs in the 1980s and 1990s was sarcasm. We were ripping each other to shreds. Everybody had to have tough skin where I came from. If I came out with a weird-looking shirt, my friends would say, 'Hey, where you goin' in that?' There was no sugar-coating anything. It was very honest."

In high school, instead of attending Friday night football games, he and his girlfriend at the time had an 'in' at a comedy club on the outskirts of Chicago, and they used to spend their evenings standing in the back, watching up-and-comers. As a senior at NIU, Maniscalco entered and won a campus comedy contest that let him open for a headlining comedian who was performing in DeKalb.

"I opened up for the comedian, and I think I did about 10 minutes," Maniscalco said with a laugh, recalling how he was booed on stage. "It was awful. But even though the experience wasn't the best, I knew this was where I belonged. It's like body-building. The first time you start lifting weights you're not going to look like a body builder. You're going to have to do it over and over again, so I was ready to do that."

While Maniscalco gravitated toward comedy and winning laughs, he was never a class clown or looking for attention.
The Host with the Most Laughs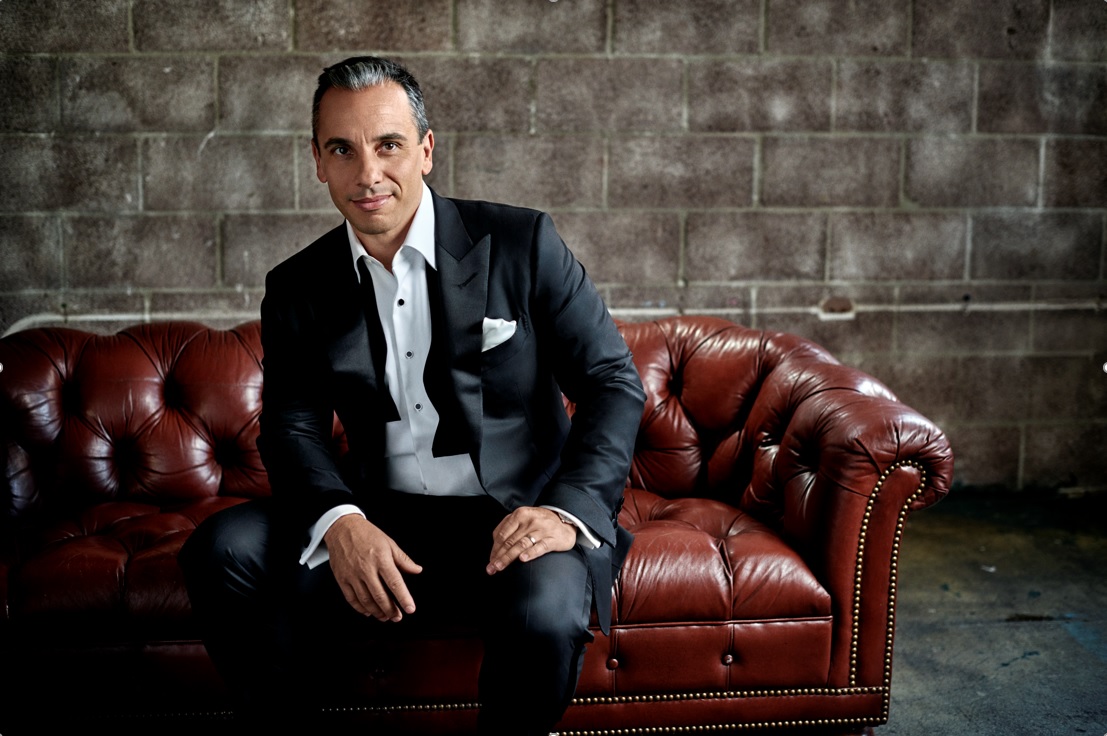 "I was more of an observer who sat back and watched situations happen," he said, adding that this approach evolved into his specific brand of observational humor.

In his stand-up, Maniscalco comes off as a normal guy pointing out the absurdities in normal, everyday life. That may be because his background and perspective seem so familiar to many in the audience. Raised by Italian-American parents in Arlington Heights, Illinois, he learned the importance of hard work at an early age. He was always taking odd jobs during breaks from school just to help pay down student debts and buy books. And when Maniscalco came to NIU in 1991 as a communication studies student, it was not always easy.

"I had a hard time adjusting to college life," he shared. "It was my first time away from home, and the academics were not where they needed to be. I got a 1.4 grade point average out of 4, and I was going to quit, but I talked to my parents on the phone, and they told me to just stick it out. They said, 'You'll get there. You'll find your footing.' And they were right."

Maniscalco ended up rushing Sigma Pi fraternity during the second semester of his freshman year, which changed his trajectory in a major way.

"I was never that 'fraternity guy,'" he said, "But I established my friends for life in that fraternity. After I joined, I became a lot more comfortable with school, and I made a lot of friends and ended up becoming the president of the fraternity. My time at NIU taught me how to be independent. I learned how to pay the bills and how to be in charge of a group of 100 guys. I learned life skills, and it was one of the best times of my life."

In recent years, Maniscalco has been able to check plenty of items off of his professional wish list. He's worked with some of Hollywood's most impressive stars, including Jerry Seinfeld, Amy Poehler, Jeremy Renner, Jon Hamm, and Samuel L. Jackson, to name a few. Seinfeld, with whom Maniscalco appeared in a '69 Camaro Z/28 on Seinfeld's series "Comedians in Cars Getting Coffee," has called Maniscalco his "favorite comedian."

As for being directed by Martin Scorsese and acting in a scene with De Niro and Pesci, Maniscalco said it was like a dream.

"It was one of those experiences where I had to pinch myself when Scorsese's yelling 'cut,' and he's running out and telling me what he wants in the scene," he said. "I was totally nervous. I think anybody could relate because there's a first time for doing everything. I hadn't had a lot of acting experience going into that, and then, to be doing it at the highest level was very nerve-racking. But after the first scene, we were kind of off and running."

What a Character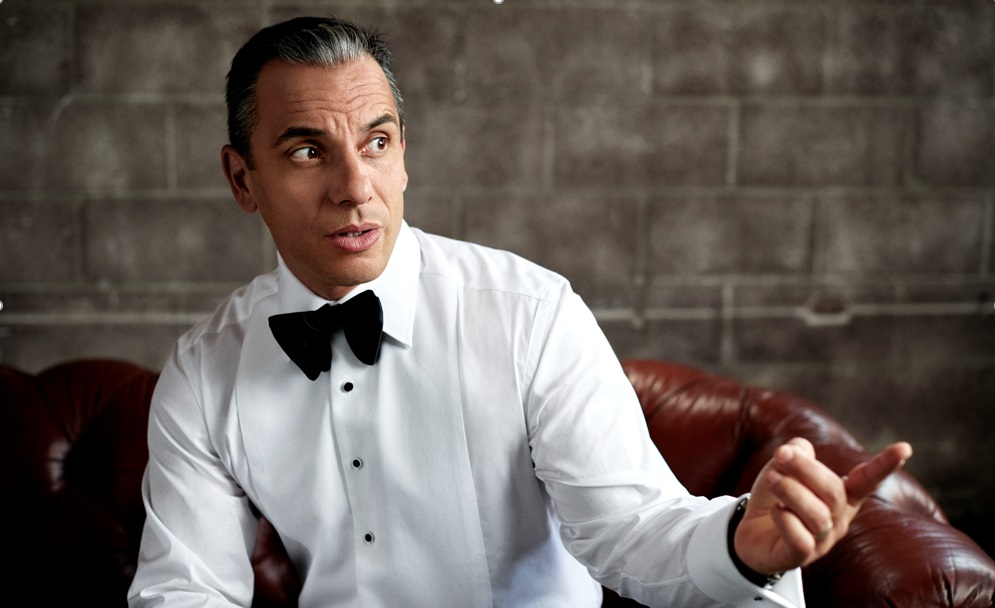 Maniscalco said he will build on that experience as he moves into his next acting job, playing the "Father of Disco," Giorgio Moroder, in "Spinning Gold," a true story about Casablanca Records in the 1970s. Moroder had a German accent, so Maniscalco is working with a dialect coach for the role. He noted the difficulty in trying to mask his trademark, thick Chicago accent, but it is because of this challenge that Maniscalco took the role in the first place. He signed on to host the live MTV Video Music Awards show for the very same reason. Maniscalco does not often host events, especially music-centered ones on such a grand scale. Plus, MTV's audience skews much younger than Maniscalco's usual fans.

"The VMAs are very out of my wheelhouse," Maniscalco said. "But for me it was a challenge, and that's why I took it, because I wanted to kind of hit a different demographic with my comedy. If you keep doing the same thing again and again, I think it gets a little stale, not only for the people in the audience, but for me as a performer. That's why I'll take something like the VMAs or a movie where I need to adopt a German accent. I want to mix it up a little bit."

As Maniscalco's career skyrockets, he cannot help but look back on the last two decades and remember what got him to this important moment.

"I think the key for anything you do in life is that you've got to give it your all. You've got to put a lot of sweat equity into what you're doing. And there are a lot of things you have to forfeit," he noted. "I think you have to be patient. People think this is an overnight success, but it really has been a lot of blood, sweat and tears to get here."