With Roles on "The Middle" and "General Hospital," Jen Ray, '92, is a Star
By Eva Richards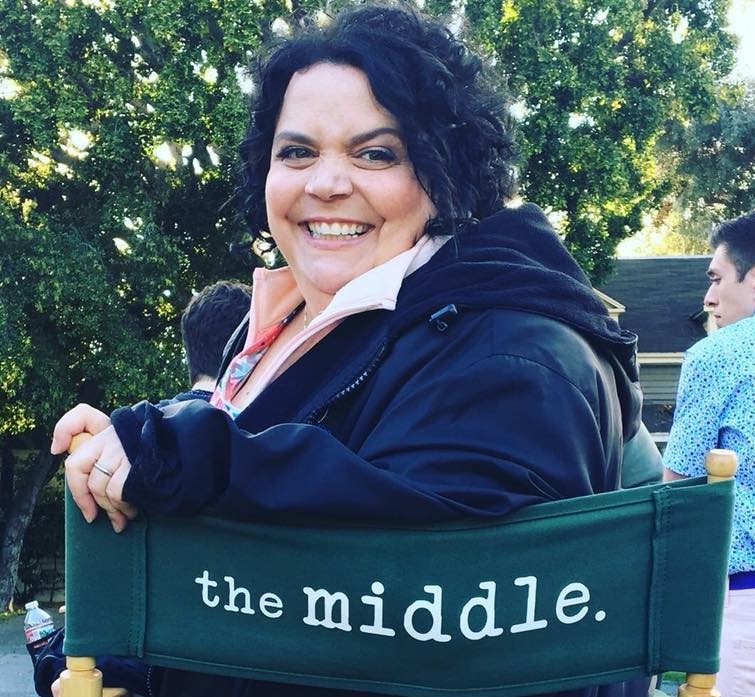 When Jen Ray was growing up in Darien, Illinois, a suburb of Chicago, she would often go with her mother who was helping backstage at local high school theater productions. It was there that she first caught the acting bug, sitting stage right during performances, in the laps of high school performers. Little did she know that, a decade later, she would perform for four years on that high school stage.

"It's always been acting," Ray said. "Mom would do costumes and hair for the students. When I was probably 5 or 6 years old, they were doing "Annie Get Your Gun," and I can remember it like it was yesterday. I was just this little girl with pigtails, and I would go with her to rehearsals and I would watch the whole show. That really was the tipping point of me wanting to be a part of this world."

Although her parents were not actors themselves, Ray's whole family had a deep appreciation for the arts and supported her in her decision to major in theater at Northern Illinois University. Her brother, Rich Ray, also graduated from NIU with an acting degree in 1991.

"I still think about what I learned at NIU all the time," Ray shared. "My junior year is when Professor Gene Terruso joined the program, and he brought the Meisner Technique with him, which is an approach to acting that's based on a total understanding of yourself, your character and the surrounding of any given scene or play, with the goal of eliminating the actor on the stage, leaving a character that exists completely within the moment. It was a new technique for the whole school, so we dove into that head-first and that's still the basis of my training. It's truly just being in the moment, really talking and really listening."

Ray says she still studies to remain fresh, but admits NIU's classes remain the backbone of her acting, but her most lasting and important memories of that time are of the people. Ray has fond memories hanging out with friends around the call board in the Stevens Building between classes, where there was a big couch. Her theatric group of friends also knew how to throw a party, she said.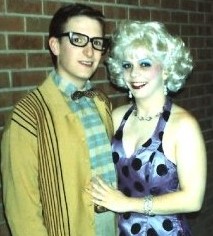 "Every year, my friends and I would put on a big party called Corn Ball," she said. "At the end of the season, we'd do a spoof of all the musicals we had done that year, and we'd write a huge show and give awards away. It was so fun."

Ray added that her friends were also big on theme parties, having thrown countless bashes, including wig parties, decade-themed parties and more. In fact, she can't hear the song "Under the Bridge" by the Red Hot Chili Peppers without being mentally transported back to her NIU parties in the early '90s.

As for her biggest accomplishment in college? Getting cast as Audrey in Little Shop of Horrors in 1991 was a definite high point. In 1992, she was one of the first two students to ever receive a B.F.A. in Acting from NIU, as the program was new to the University at that time.

After graduation, Ray moved to Chicago and performed black-box theater there for seven years. For a while, she was solely focused on performing on stage in lieu of commercials and television, as her training was so stage-centric. But in 1998, Ray decided to move to Los Angeles to pursue television and film by herself.

"It was a big move for me because I only had two friends that were out here, and neither of them had really learned the business yet, so there was a huge learning curve, and it was a leap of faith," she said.

It took years of small roles in TV and commercials before Ray got her regular role as Nancy Donahue on ABC's "The Middle," starring Patricia Heaton and Neil Flynn. What started as a three-line part turned into a nine-year recurring role for Ray.

"I basically played Patricia Heaton's foil, and it was such a fun opportunity and, so far, it's what I am most proud of professionally," Ray said. "My experience is proof that you should never turn down an opportunity and that you never know who you're going to meet or impress or what something small will turn into."

In her role on "The Middle," Ray had the opportunity to really dig into and develop her character. Plus, the bonds forged on set have been lasting since the series ended a little over a year ago. In fact, Heaton invited Ray to go on a special trip to Africa just after the show ended as ambassadors for World Vision.

"Patricia does a ton of charitable work," Ray said. "I have learned so much from her. World Vision is the leading provider of clean water in the world, and the organization really focuses on children and families. By far, that trip was one of the most special things I've ever done, and I continue to work with the organization, trying to put kindness back into the world. This is something that I never, ever would have done without having the opportunity to meet Patricia Heaton and to learn from her example. She's an incredible human being."

Ray's newest project is one that her family is especially proud of. As Chelsea Lam, a psychic on the soap opera "General Hospital," Ray has made her mother very, very proud.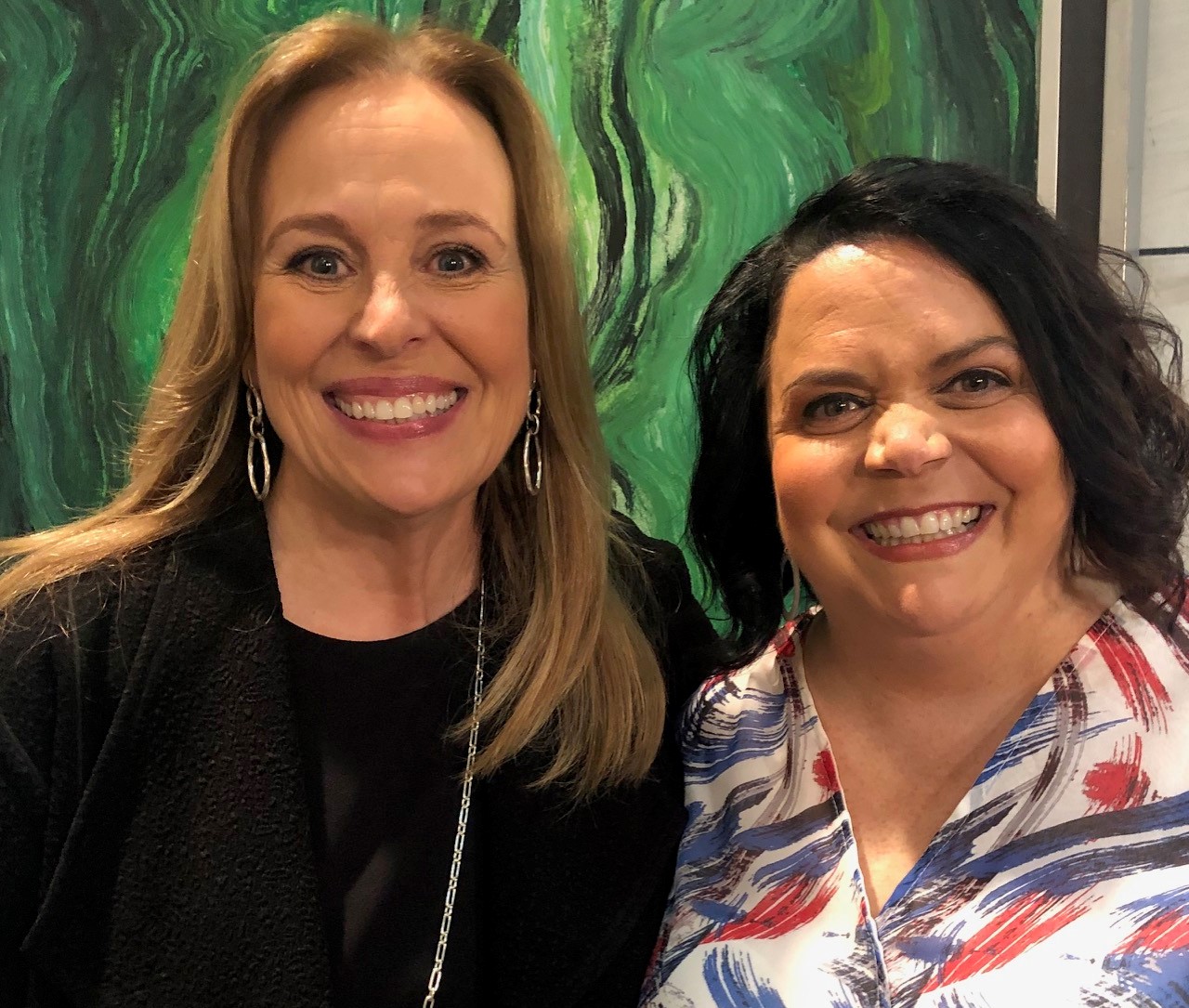 "The best part of this new role has been sharing it with my mom. She's been watching 'General Hospital' longer than I've been alive. It's literally like I won an Oscar as far as my mom is concerned," Ray said with a laugh. "My mom remembers me coming home from school every day, sitting on the edge of the couch and doing my homework as I watched 'General Hospital.' It's just been surreal for her because now she's watching me on the show, sharing a scene with some of her favorite characters."

As Ray continues to work her way up in the industry, her ultimate goal would be to land another role as a television series regular or to get into the world of feature films.

"It's funny, I've always known that it was going to happen, I just never knew when it was going to happen," Ray said. "I've always had an inner confidence because it's the only thing I've ever wanted to do. There is a little bit of luck involved, too. You know, you could be the most talented person in the world and not work. That happens all the time, so I am grateful for the opportunities I've had."

Make a Difference With World Vision
In a trip to Africa in 2018, Ray and co-star Patricia Heaton served as ambassadors for World Vision, an organization that partners with children, their families and their communities to help them reach their full potential by tackling the causes of poverty and injustice.

You can support World Vision by sponsoring a child.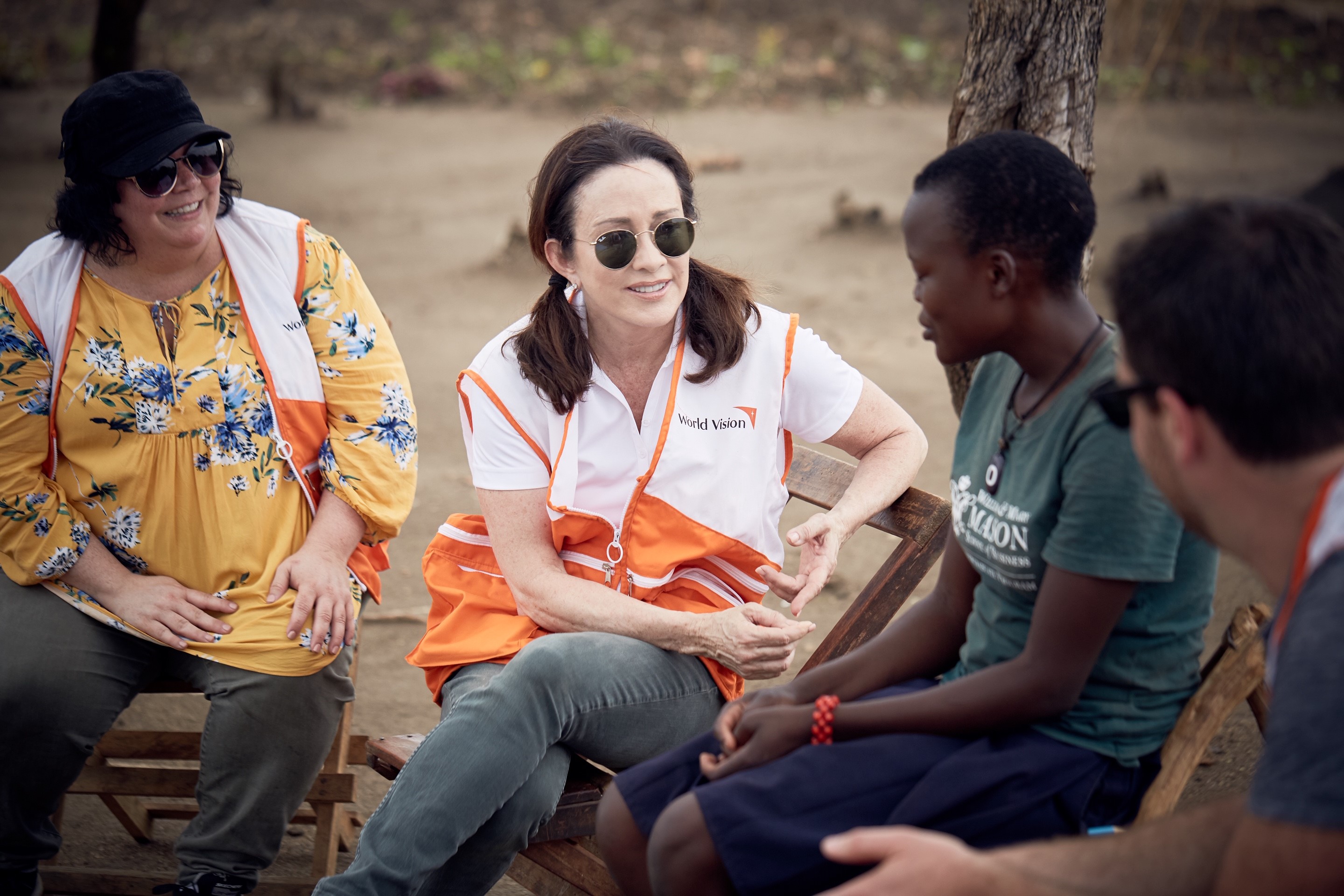 Ray and Heaton worked together for World Vision in Africa in 2018.