Melissa Blake, '05, Makes Kindness and Courage Go Viral
By Eva Richards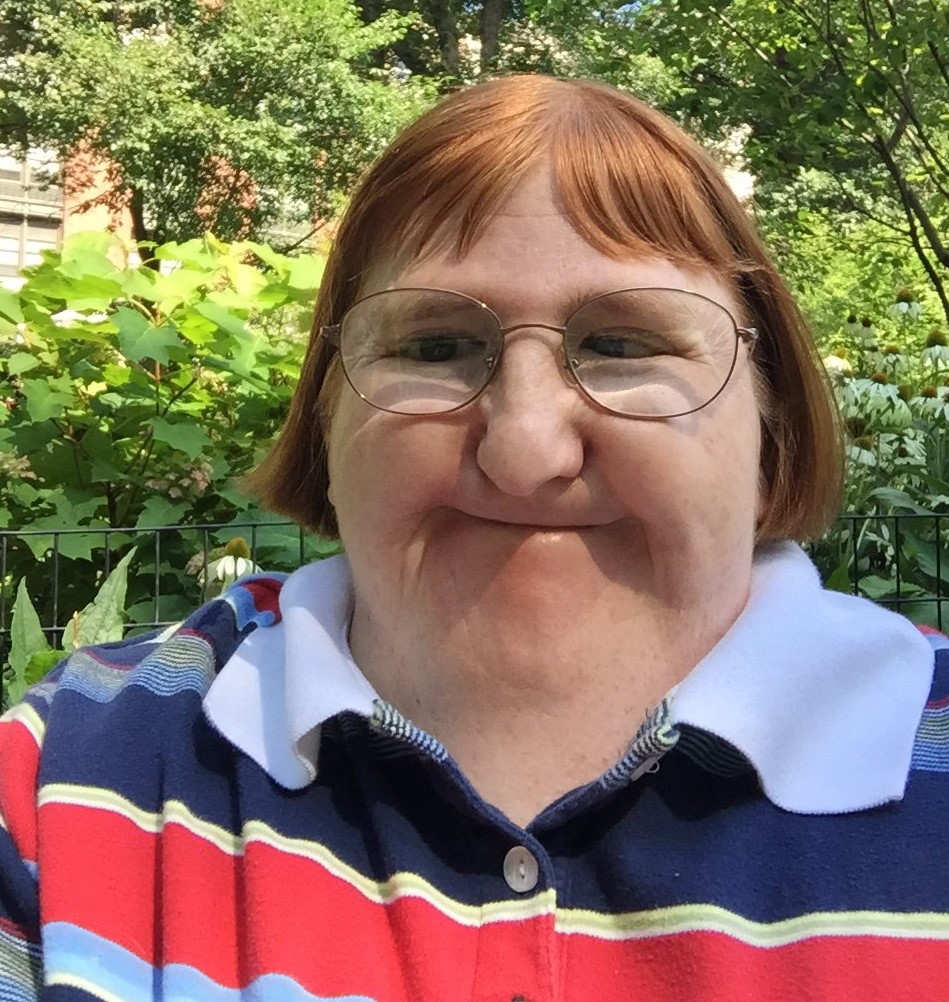 Melissa Blake, '05, is a blogger and freelance writer who has contributed for CNN.com,
The New York Times
, and
The Washington Pos
t, among other publications.
When blogger and freelance writer Melissa Blake went about her evening last Saturday night, she was content to have 7,500 Twitter followers. By the time she woke up the next morning, Blake had caused quite the Twitter fuss, gaining 2,000 more followers overnight. The week progressed, and she won nearly 50,000 more followers—a result of her brave and resilient response to online trolls.

It all started last month, when one of Blake's CNN.com columns was mentioned by a YouTube channel, and then the floodgates opened. Blake, who was born with Freeman-Sheldon Syndrome, a rare genetic bone and muscular disorder, was criticized by strangers on the internet for her appearance.

"I made the mistake of looking at the comments. I know I shouldn't read the comments, but I saw thousands and thousands of comments, so I felt like I had to," she said. "There were no criticisms about the content of my writing. There were just criticisms about my appearance. So when someone said that I should be banned from posting pictures of myself online, I thought 'I'll do the opposite of that. If they tell me not to do it, I'll do it more.'"

From there, Blake's words and selfies went viral in a big way. At the time this article was published, her post had been retweeted 26,000 times by everyday people as well as celebrities. It was a big week for Blake, who admits that she was definitely surprised by all the attention. In a matter of a few days, she was interviewed by the BBC, MSN, WGN Radio, WGNTV, Upworthy.com, CBS 2 Chicago, and an Oklahoma TV station. She's also been contacted by two literary agents and a publisher about the possibly of penning a book about her experiences.

"It's been new, dealing with this attention," Blake said. "This week, I had a delivery man come to my door and he recognized me, asking if I was a journalist. I said that I used to be a local columnist, thinking that's where he recognized me, but it was because of my tweet, and I was amazed."

Still, the best part of this experience has been the outpouring of love from fans, newfound friends and thousands of people who stand by Blake.

"I've heard from people all over the world—France, the Netherlands, Argentina, Chile, Brazil, and a lot of people in the UK," Blake said. "It's really resonating with people in the U.K. It's floored me how this has spoken to people."

For more than 10 years, Blake has been a freelance writer and blogger covering disability rights and women's issues. She's written for The New York Times, The Washington Post, Cosmopolitan, Good Housekeeping, and Glamour, among many others. Her blog, So About What I Said, is a favorite for humorous and often poignant takes on pop culture and American culture in general. Even though she's used to dealing with criticism about her writing, this week's feedback was harder to take.

"I don't think you can see those comments and not be hurt," Blake said. "I don't know if I'll ever be to the point where it doesn't affect me, but I think I am better than I used to be with letting it kind of roll off my back. I've developed a tougher skin. You have to have a tough skin as a writer, especially as a woman writer and, of course, I welcome criticism but on the merit of what I write and not the way I look."

Blake got her start in journalism when she worked for the school paper as a student at DeKalb High School in DeKalb, Illinois. From there, she became the editor of Kishwaukee College's newspaper, The Kaleidoscope, when she attended, and at NIU, she wrote for the Northern Star. Blake earned her B.A. in journalism in 2005, and still comes back often to visit the campus.

"I think NIU will always be my home," she said. "It was there that I took my first course in writing opinion/editorial pieces, and that's obviously been a big part of what I do."

Being a writer, Blake admits it's sometimes easier for her to get her point of view across in writing. Over the year's she's found an audience and an outlet behind her keyboard.

"Sometimes I'll be trying to explain an idea about a column I've had, and the person won't get it. That's when I'm like, 'You'll just have to read it. Then, you'll understand,' and that's usually true," Blake said. "I'm always saying that words are really important and words have meaning, and we need to be really careful with what we're saying and use our words carefully."

So what's next for Blake? There are plenty of possibilities at the moment, and she's open to them all.

"I am really content where I am right now," Blake said. "I love dividing my time between blogging and pitching stories and writing. But, with being contacted my agents and publishers, it does make me think maybe I'd like to go the direction of writing a book."

She also adds that it's always been a dream of hers to someday guest host television talk show "The View." In the summer, Blake went to see a taping of the show, and when she was told that she couldn't be given a time to start lining up for tickets on the street in New York City—an inconvenience for anyone, but especially someone who uses a wheelchair—she sent a message to Meghan McCain on Twitter, asking if she could help.

"Meghan got back to me that same day and gave me a VIP pass. I thought it was amazing that she would do that," Blake remembers. "Meghan McCain and I disagree on everything politically, but I identify with her a lot and I have respect for her. She lost her father and has been outspoken about the grieving process. I lost my dad in 2003, and I've written about that a lot. I think that there's so much divisiveness in our country, but this is a good example of how people can be good to one another, regardless of political stance. We can get along."

Now a viral internet celebrity, Blake says this experience has taught her a lot.

"The world, and particularly social media, can be a really dark and negative place, so I think any time we can be a light in the world, and not part of the darkness, we should do that," she said. "People are craving some decency and some positivity and craving a respite from the negative things. We all are."