Cherilyn Murer, J.D. '78, 'Paved Her Own Roads In Order to Cross Them'
By Eva Richards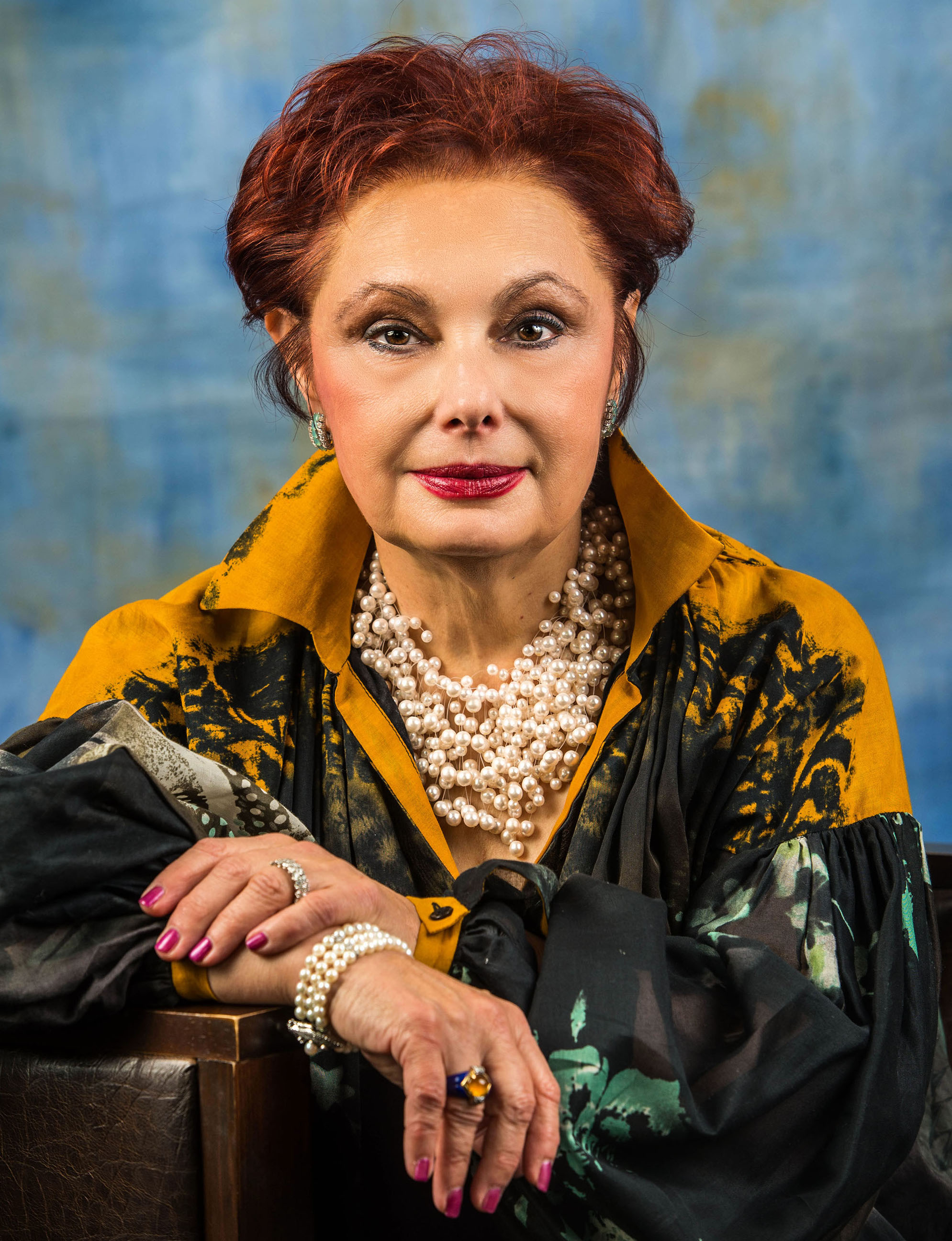 It's not that Cherilyn Murer, J.D. '78, isn't a good listener. Quite the opposite is true. In fact, listening to the needs of those around her was key in all she has been able to accomplish. As the founder, president and CEO of CGM Advisory Group LLC, she made lasting contributions to society while cracking plenty of ceilings for women during her 40-year career. But in the beginning—as a working mother of two and female law student at a time when women were limited in career options—Murer learned how to tune out the message that certain dreams were not for her.

"When I was in high school and college in the 1970s, there was an expectation of limitation for women," she explains. "Today, we tell young girls, 'you can be anything you want to be and don't let anything limit your desires.' When I was growing up, there was an opposite message, but I just never listened to those limited expectations. I just did what I thought I wanted to do."

Originally from Providence, Rhode Island, Murer earned her Juris Doctorate with honors from Northern Illinois University in 1978, finishing in the top ten percent of the class. Before that, she received her B.A. with honors from Lewis University in 1975.

"I remember very specifically, when I decided to go to law school, it wasn't an easy decision, but I told my husband, 'I have to do this because it will make me a better person, a better mother and a better citizen. If I don't do that, I have failed," she remembers. "In my law school class of 120 people, there were 25 women. At that time, we were paving roads so we could cross those roads because the roads weren't even there yet."

Upon earning her J.D. and after working in operations at Northwestern Memorial Hospital, Murer could see a new, uncharted path. She founded Murer Consultants, Inc., a legal-based healthcare consulting firm, which served clients in 42 states as well as in Europe and the Middle East. At its height, Murer's firm employed 28 attorneys, and she served 32 years as president and CEO before selling the company in 2017.

After the sale, she founded CGM Advisory Group, a smaller-scale firm, which offers clients a full spectrum of executive services and provides seamless and integrated solutions to complex problems. With this new venture, Murer enjoys handpicking the kinds of work she takes on, ensuring her time is used for the types of projects where she can make a lasting difference.

"Once you sell a major company, then you're in transition yourself, so I'm in that process," Murer reflects. "I look at my life portfolio as one looks at a financial portfolio, and I try and have a balance. There are a few primary areas of consideration for me in that balance—healthcare, higher education, the arts and civic responsibility."

Murer makes these areas a priority in all the work that she does. Each new project and client is taken on purposefully, and this can be seen in the various positions she holds and the causes she champions outside of her firm as well. She serves on several corporate and higher education boards, including the Board of Directors for healthcare services company Surgical Solutions and the Union League Club, as well as the Board of Trustees for Lebanese American University and the Board of Governors of the School of the Art Institute, among many other esteemed roles.

And then there's her inspiring dedication to NIU. Murer currently works with Northern as a consultant, helping to establish the affiliation agreement with Northwestern Memorial Health System in order to deliver state-of-the-art healthcare to NIU students. She was re-elected to the Board of Directors of the Northern Illinois University Foundation and appointed chair of the Grants committee. She also served on the NIU Board of Trustees for 12 years, having served twice as Chairman of the Board. During her tenure, she was able to call upon her crisis management experience to help shepherd the university through its 2008 shooting tragedy. In 2010, Cherilyn received the Northern Illinois University Distinguished Alumni of Year Award—the most prestigious award given by the Alumni Association. This recognition is given to one individual each year who has achieved national, regional, or statewide prominence, and Murer has formed a lasting partnership with her alma mater because she believes in NIU's mission.

"I think the fact that Lisa Freeman is our 13th President is spectacular, and you can quote me on that!" she says. "I think we have very strong leadership at NIU. We have a very strong sense of self, what our opportunities are and, under Lisa, we are really focused. In a time of precariousness at state universities, NIU is strongly positioned for success."

Part of that success has come from years of intentional strategy that provides students with life experience and real-world opportunities while still in the classroom. In 2010, Murer and her late husband Michael provided a philanthropic gift to NIU to establish the Murer Initiative as a forum for scholarly discussion, policy analysis and cross-disciplinary integration of medicine, law, technology and finance. These principles of un-siloed understanding and collaboration can be seen throughout the university today in programs like NIU's Experiential Learning Center, medical-legal partnerships through the College of Law, and corporate talent partnerships.

Working together is nothing new for Murer, who is a team player both in her work and her personal life. Murer notes that she and her husband had an extraordinary love story, built on true partnership. They supported each other's careers and brought their children up to revere the joy of intellectual pursuit, the importance of community, family, and career balance. It's because of this that she has been able to achieve so much in her life.

But even as she looks back on her groundbreaking career, it doesn't seem Murer will be slowing down any time soon. In June, she received the Top Women in Healthcare Legacy Award from PR News. And she was recently named to Chicago Business Journal's Women of Influence list and inducted into the Chicago Area Entrepreneurial Hall of Fame. Murer says she treasures these recognitions because they're validation that her work has made a positive contribution to the world around her.

So what's next for this dynamo who has been breaking down siloes and paving new roads for decades? She is quick to say that she'll never be finished.

"What I always loved in running my company is that I never knew who was going to call," she says with a chuckle. "That sense of inquisitiveness, in terms of what's coming next, is part of the joy. So I continue to look for opportunities and challenges. The mystery of what's around the bend is part of the excitement."
But just because Murer feels pride in the strides women have made in the past four decades, she's quick to point out there is a still a long way to go.

"In all aspects of equality, each of us needs to have a strong, loud voice," she says. "Recently, the U.S. women's national soccer team has done more for the visibility of equal pay issues than all the articles written in the last 10 years. But when men stand up and finally say, 'just pay 'em,' that's when we'll start to see actual changes being made. We have to remember that it's not only about the loud voices from the group seeking their own human rights. It's about the voices of all of us, working together for the common good."