U.S. Army Africa Provost Marshal Craig Giancaterino, '03, Reflects on His Career
By Eva Richards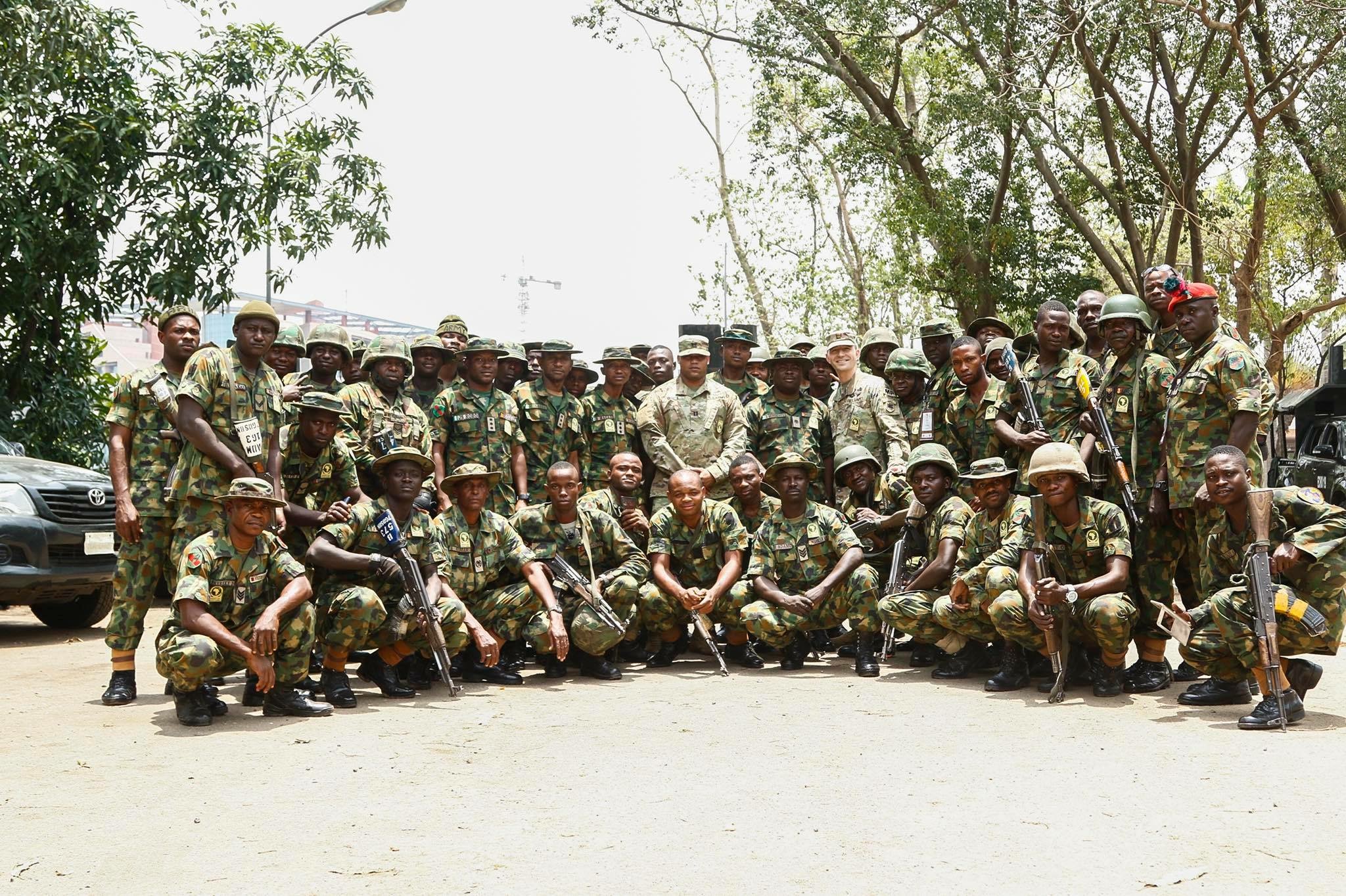 When he became a teen, jobs at the local park district as a lifeguard and, later, as a facilities manager, made Giancaterino interested in pursuing park management as a career. By the time he was 18, he had an actual plan in sight, recognizing that Northern Illinois University had a business program and was still close to home.

There was one small hang-up. As the youngest of six kids, Giancaterino had no easy way to finance a college education.

"We were like the Brady Bunch, with three boys and three girls, minus the maid, and we all went to Catholic grade school and high school," he said with a laugh. "I was an adventurous kid, climbing trees, getting into trouble, pushing the limits. But I didn't think of the military as an option for me until my brother Steve enlisted in the army after college. I realized it would be a great way for me to pay for college and serve my country."

Giancaterino began at NIU in 1999 in the College of Business. He was active as an R.A. at his residence hall and in NIU's ROTC. In 2000, after being denied a four-year federal ROTC scholarship during high school, he competed for and won a three-year federal ROTC scholarship, and he decided to sign a contract to serve in the U.S. Army. He agreed to serve four years of active duty service with an additional four years of reserve service in exchange for payment for four years of college. It was a decision that would change his life forever.

The tragedy of 9/11 occurred at the beginning of his junior year, and a series of events led the U.S. to declare war on Iraq by the time Giancaterino graduated in 2003. He stayed on for a few months at NIU as a "gold bar recruiter," helping to recruit new students to the army. From there, he set off to Fort Leonard Wood, Missouri, for the Officer Basic Course as a Second Lieutenant in the Military Police Corps. After training, he was assigned to the 1st Armored Division and eventually deployed to Baghdad as the platoon leader for the 5th Platoon of the 501st Military Police Company.

"You're never truly prepared for what you think war will be," Giancaterino said of his first tour of duty. "We did convoy security operations and detainee operations for the division, and looking back on my three deployments to Iraq, my first was the easiest of the three."

After that tour, he was immediately deployed again, this time with the 1st Platoon, where he fought in Ramadi, Iraq—the most volatile place in Iraq in 2006—for 15 months.

"I attended 89 memorial services that year," Giancaterino remembered. "We did what we called protective service detail for our brigade commander during a very dark time in Ramadi, and I personally lost two very close friends to improvised explosive devices."

While there, Giancaterino was promoted to the rank of captain and, when his deployment ended, he said there was a part of him that thought he'd leave of the military.. Then, after a lot of self-reflection, he remembered the words of Captain Jason West, his close friend who was killed in Ramadi, who believed in the opportunities and fulfillment that came with a career in the armed services.

"I decided that I was going to stick with it," Giancaterino said. "I thought of myself as a good soldier and would be a good commander, and I wanted to give it a try."

After completing a six-month Captain's Career Course, he took command of the 287th Military Police Company, 97th Military Police Battalion in 2008, and he was deployed again to Baqubah, Iraq, in 2009.

"We went there with 167 soldiers, and 167 soldiers came back," Giancaterino said, adding that his team was tasked with training the Iraqi police while in Baqubah.

From there, Giancaterino attended the U.S. Army Ranger, Air Assault, Pathfinder and Jump Master School.

"I have pride in what I do. I like being part of an organization that has high camaraderie," Giancaterino reflected with a laugh. "I have friends I went to ranger school with and, if they ask for $5000, I'd say no problem. My own brothers joke that if they asked for money, I'd want to make a payment plan."

After serving as the Aide de Camp for the Deputy Commander for the Combine Arms Center, he attended the Command and General Staff College and was promoted to the rank of major. Eventually, he joined the 82nd Airborne Division at Fort Bragg, otherwise known as the Global Response Force (GRF).

"When the world calls, Fort Bragg answers, and they send the 82nd," he said. "I was jumping out of planes for 15 months as a paratrooper, serving wherever I was needed."

Next, he became the battalion operations officer and, later, the executive officer for the 503rd Military Police Battalion; overseeing four companies—roughly 900 soldiers. And in 2017, he received orders to come to U.S. Army Africa and serve as their Provost Marshal—a role he will hold until mid-2020.

"I'm a senior military police advisor to the commanding general, responsible for the continent of Africa," he said. "The U.S. does have soldiers there, but they are not considered permanently stationed, and we partner with African countries doing important work of building partner capacity and networks so that we can work together when the time comes."

After a 16-year military career, Giancaterino still credits the NIU ROTC for preparing him to enter the armed forces and combat. What started as a way to pay for college became something much more purposeful and meaningful for him.

"This kind of work is hard to give up. Military service changes you," he said. "Like everything, it applies a filter on how you perceive the world. It's been challenging—physically and mentally—but it's something I would do again and take pride in my service, even though in this business I'm considered an old man now at 37."