Unleash Huskie Pride in April
Check out all of the ways you can #unleashhuskiepride.
Everyone who cares about the vision, mission, and values of NIU will have four unique opportunities to Unleash Huskie Pride, beginning on April 1.
Upcoming opportunities

NIU Advocacy Day: April 1
Your NIU story is important to our conversation with state legislators! NIU President Dr. Lisa C. Freeman and the NIU Alumni Association invite you to share your NIU story and University's legislative priorities with current legislators during the second annual NIU Advocacy Day on Wednesday, April 1, from 11:30 a.m. to 4:30 p.m. at the Illinois State Capitol in Springfield. A reception will take place from 5 to 7 p.m. at Boones Saloon, 301 West Edwards St., Springfield.
Sign Up Today! ⇨

NIU Day of Giving: April 1-2
The NIU Foundation is hosting its 2nd annual Day of Giving beginning April 1, at 4:25 p.m. and ending on April 3, at midnight. This 1,895 minute period, in honor of the year the University was founded—1895—will be a time for the NIU community to come together and show their Huskie pride by supporting NIU students, scholarships, and programs.
Sign Up Today! ⇨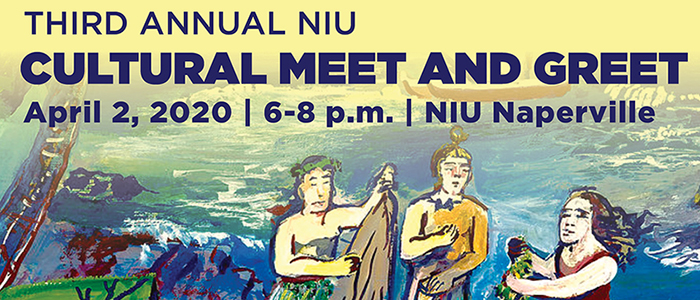 Third Annual NIU Cultural Meet and Greet: April 2
Enjoy an evening out with fellow NIU alumni and prospective Huskies and their families, while experiencing art from NIU alumnus JGENUS (Jolien Genus), M.F.A. '07, and current students. Reunite with classmates and learn more about programs and new initiatives at NIU. This event will take place from 6-8 p.m. on Thursday, April 2, at the NIU Naperville campus. Hors d'oeuvres and beverages will be served. Tickets are $15.
Buy Your Tickets Today! ⇨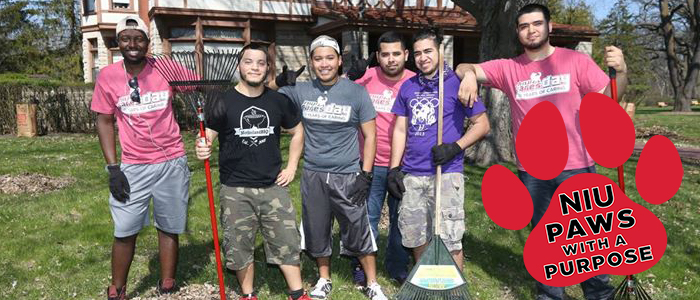 NIU Paws With a Purpose: April 18
NIU Paws with a Purpose is a nation-wide day of service that runs simultaneous to NIU Cares Day, the DeKalb campus day of service. On this day, NIU students, faculty, staff, friends of NIU and alumni gather together to show what it means to have Huskie Spirit by doing service in their community.
Sign Up Today!
⇨