Sankat Patel, '00, Appointed Vice President of NIUAA Board
By Eva Richards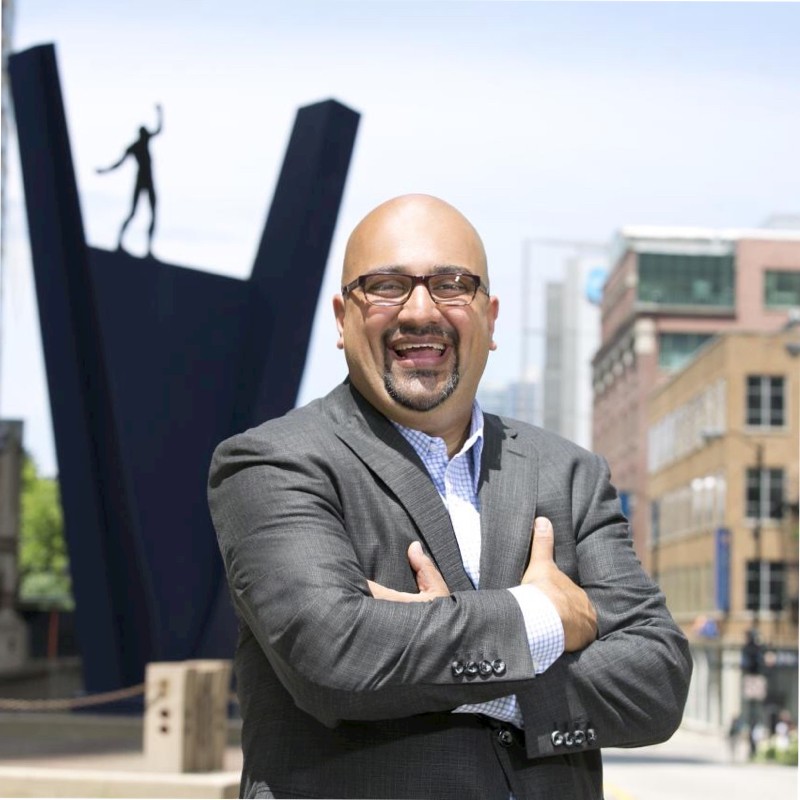 Sankat Patel, '00, serves as the NIU Alumni Association's vice president.
When Sankat Patel, '00, happens to run into a fellow Huskie when doing business, he knows there will be an instant common bond.

Patel, who earned his bachelor's degree in operations management and information systems from the College of Business, says the NIU experience of hard work, hands-on experience and lasting relationships usually makes an indelible impact on Huskies, and it sticks with them after graduation.

"The biggest gift my NIU education has given me is how to be an effective leader," Patel said. "My first opportunities at leadership were when I was at NIU doing group projects in the business courses and in the fraternity I was a part of, Sigma Pi. These opportunities at NIU were critical in shaping the type of leader I am today and my time at NIU allowed me to work on my skillset."

After receiving his degree from NIU, Patel went on to receive his executive M.B.A. from the Booth School of Business at the University of Chicago.

Today, as national director of treasury management sales for Fifth Third Bank, Patel leads a team of over 40 sales officers that cover over $300 million in treasury management fees across the U.S. He has been asked to speak at numerous industry conferences, and in 2019, he was selected as one of the Top 50 Business Leaders of Color from Chicago United.

"Helping drive diversity in leadership positions is a passion of mine, and I mentor leaders at the bank and across the City of Chicago," Patel said.
Aside from the alumni board, Patel perviously served on several boards, including for nonprofits Vaxtrac and Christopher House.

After more than 20 years in the banking industry, Patel credits NIU with driving home the sound principles that have given him such success.

"There was great diversity in the people I met at NIU, both socially and in my classes, and that was a huge learning experience," he said. "The group assignments and collaborating with others in my classes was also important. We had to come together to accomplish a goal, and that taught me a lot."

Patel has been a part of the NIUAA Board of Directors since 2018, and this summer, he steps into the vice president role. He is excited to work with President Joe Sener and rest of the board to make a positive difference for NIU students and alumni.

"I started to get involved with NIU first as a volunteer," Patel said. "After attending a few events and giving my time, I realized I wanted to do even more. I got to know a few NIUAA Board members and knew I wanted to apply so that I could make a larger impact."

Patel's goal for the board is to drive more positive change for NIU, especially through the association's push to advocate for University needs in the state's capitol.

"We are super excited for Advocacy Day in Springfield in 2021," he said. "Even though we had to cancel this year's event due to COVID-19, there are other ways for people to get involved now. We created an online toolkit for alumni and friends of the University that includes an in-district process where NIU alumni can meet with their local state reps in their hometowns. There are lots of resources for alumni to advocate virtually as well.

"It's critical for NIU's success."