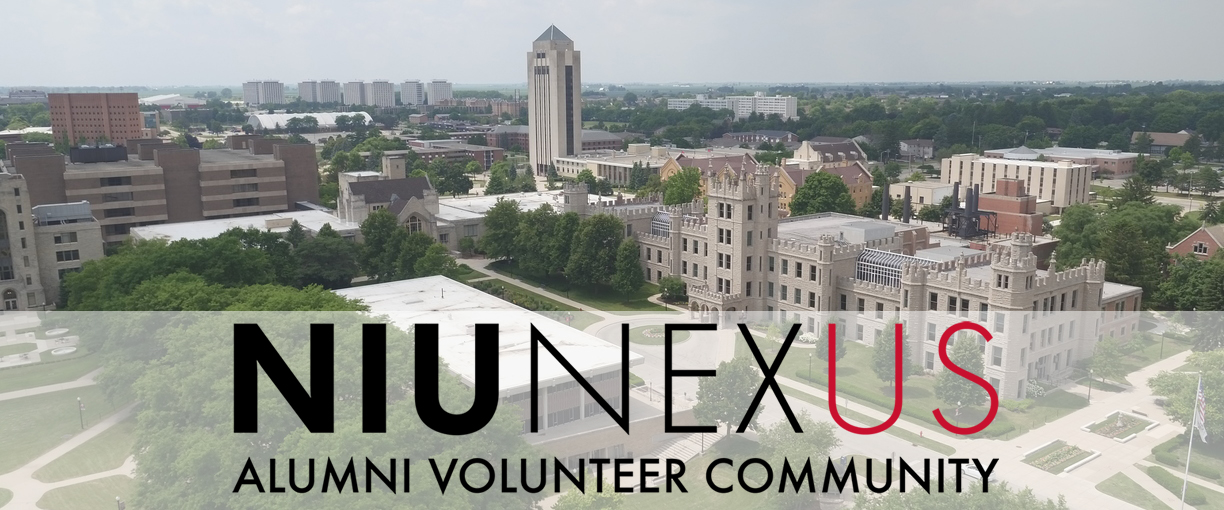 NIU Volunteer Opportunities
Many of the volunteer opportunities to get involved with NIU are featured below. Simply click on each category to learn more about them.

If you'd like to receive information about new volunteer opportunities, and opportunities geared toward your specific interests, please remember to complete your NIU Nexus Volunteer Profile.
On Campus Volunteer Opportunities >
Off Campus Volunteer Opportunities >
Alumni working within 75 miles of campus can apply to host NIU students interested in their professional field. Alumni have the autonomy to curate this week-long experience for students (Jan. 7-11, 2019) with support from the NIU Alumni Association and the University Honors Program. Click here to apply to be a site.
Online Volunteer Opportunities >