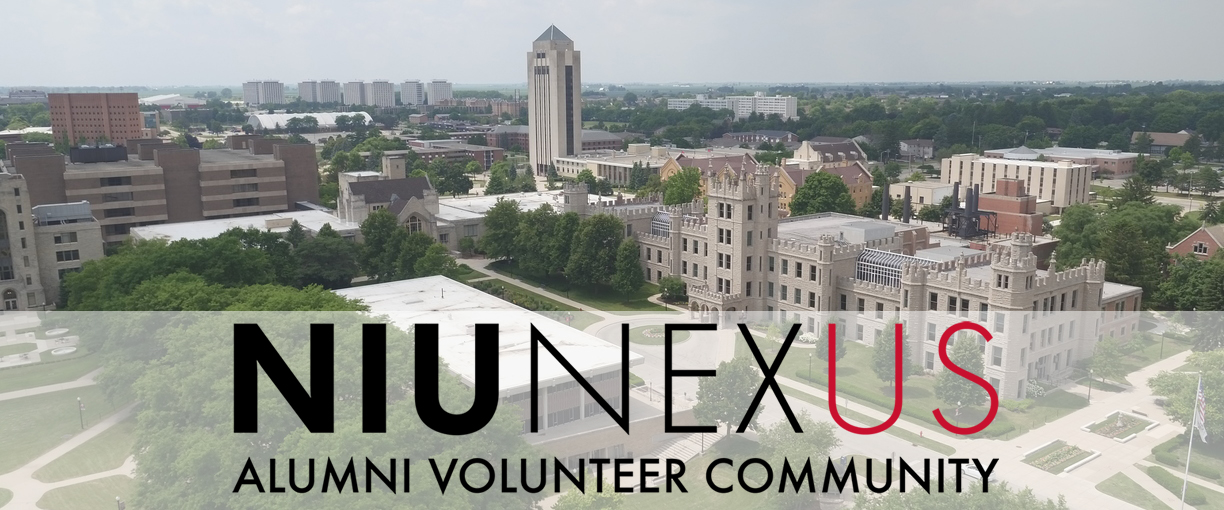 NIU Volunteer Opportunities
Many of the volunteer opportunities to get involved with NIU are featured below. Simply click on each category to learn more about them.

If you'd like to receive information about new volunteer opportunities, and opportunities geared toward your specific interests, please remember to complete your NIU Nexus Volunteer Profile.
On Campus Volunteer Opportunities >
Off Campus Volunteer Opportunities >
NIU Cares Day is a nation-wide day of service that brings NIU students, faculty, staff, friends of NIU and alumni together to show what it means to have Huskie Spirit. Volunteers can host a project in their own community. Want to sign-up with a team you know is in your area? Click here!

Please note that, if you live near campus, our greatest need is for alumni to volunteer alongside students on campus.

Help NIU staff encourage prospective students in your community to take the next step in the Admissions process. Volunteers share their "NIU story" with students and their families at NIU Admissions recruitment events.Training is provided to volunteers after they sign-up for an upcoming event!

Add your voice to the conversation and share NIU's legislative priorities with legislators in your district. Click here to learn more, or register for our advocacy platform and become an advocate!
Online Volunteer Opportunities >