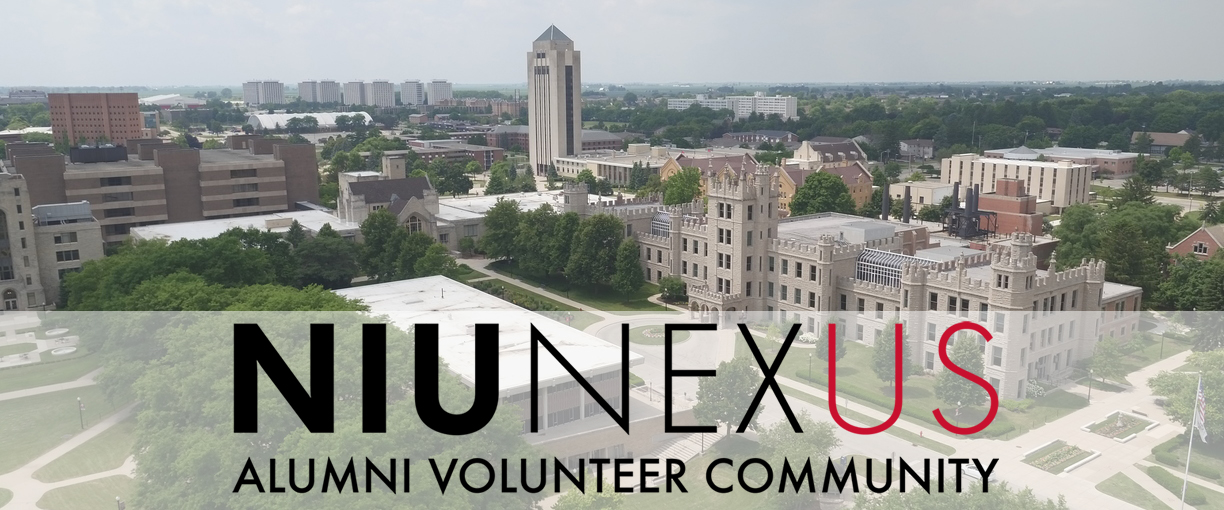 NIU Volunteer Opportunities
Many of the volunteer opportunities to get involved with NIU are featured below. Simply click on each category to learn more about them.

If you'd like to receive information about new volunteer opportunities, and opportunities geared toward your specific interests, please remember to complete your NIU Nexus Volunteer Profile.
On Campus Volunteer Opportunities >
Off Campus Volunteer Opportunities >
Add your voice to the conversation and share NIU's legislative priorities with legislators in your district. Click here to learn more, or register for our advocacy platform and become an advocate!
Online Volunteer Opportunities >