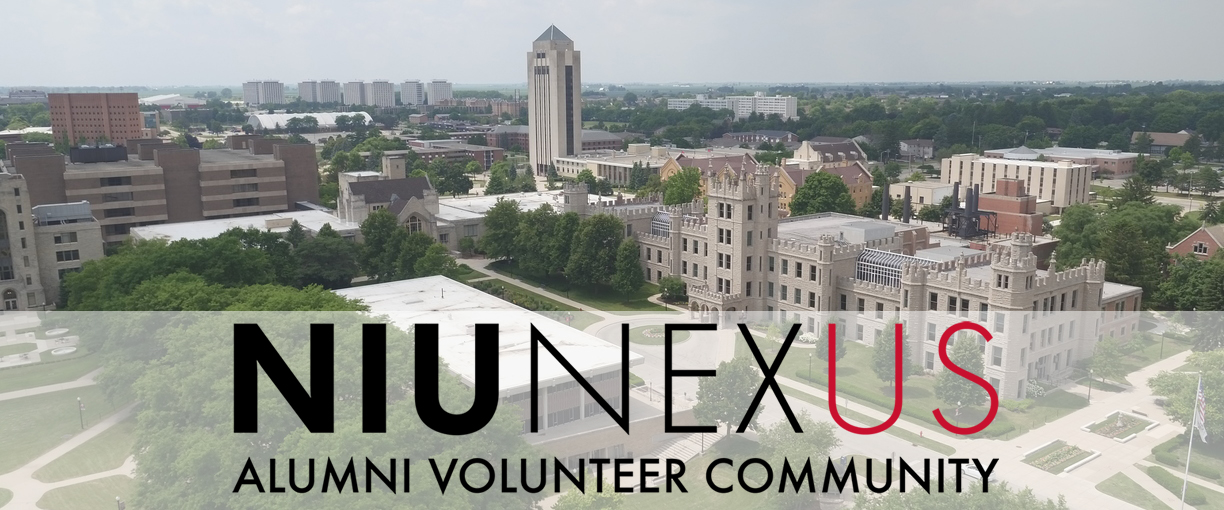 NIU Volunteer Opportunities
Many of the volunteer opportunities to get involved with NIU are featured below. Simply click on each category to learn more about them.

If you'd like to receive information about new volunteer opportunities, and opportunities geared toward your specific interests, please remember to complete your NIU Nexus Volunteer Interest Form.
**All in-person volunteer opportunities are currently suspended, but there are plenty of opportunities to engage virtually.
On Campus Volunteer Opportunities >
Off Campus Volunteer Opportunities >
Share your professional expertise with students through the Living-Learning Communities (LLC) Alumni Career Network Series at NIU. Through this unique opportunity you can choose to bring LLC students onsite to your company or visit NIU and share your real-world experiences with LLC students. Visit the Living-Learning Communities webpage and learn more about LLC, and apply for the LLC Alumni Career Network Series here! We will begin reviewing applications on July 1, 2020. Applications will be accepted on a rolling basis and the application deadline is October 6, 2020. Contact Jeanne Baxter at jbaxter1@niu.edu or call 815-753-5062 with any questions.

Add your voice to the conversation and share NIU's legislative priorities with legislators in your district. Click here to learn more, or register for our advocacy platform and become an advocate!
Online Volunteer Opportunities >