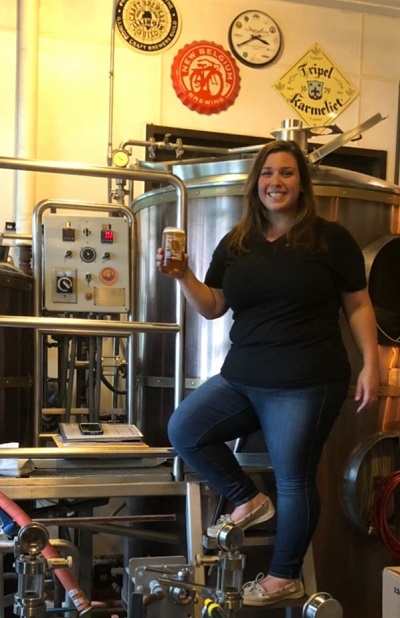 Get Ready for Football and Watch Party Day
Reserve your tickets for home games and check out the venues for National Football Watch Party Day on Nov. 1.

Cheer your Huskies on both at home and on the road this football season!

Tickets are on sale for home and away games. The Huskies play five home games this season, with the next game at 2:30 p.m. Saturday, Sept. 15, as they host Central Michigan University.

When the Huskies are away at Akron, alumni are invited to attend or host a party on National Football Watch Party Day, which begins at 6 p.m. Thursday, Nov. 1, as the Huskies take on the Zips.

The NIU Alumni Association is lining up watch parties throughout northern Illinois and regional locations for this special day. Restaurants and bars in Chicago, Naperville, Wood Dale, South Barrington and the Rockford area are a few of the northern Illinois locations, but more will be scheduled in the coming weeks.

Watch parties are a way to meet fellow alumni and reconnect with NIU while enjoying a Huskie football game.

"It is about bringing people together who live all over the U.S. to create awareness and support of their alma mater during football season," said Stephanie Poulos, an assistant event director for the NIU Alumni Association.

This year, the watch party program has become part of NIU Nexus, the NIU Alumni Association's new volunteer program. Host volunteers will receive communications through this program, which is designed to help alumni reconnect or stay involved with NIU. Volunteers are asked to fill out a brief form to express their interests.

Alumni can volunteer to arrange a watch party at a favorite venue and will act as the host. In other cases, alumni who manage or own a restaurant or bar have set up a watch party, and spots are still open for northern Illinois venues and regional locations.

"Serving as an alumni or venue host is a great way to meet other Huskies in your area," Poulos said. "If you are outgoing and like to be a team leader, this is a great way to utilize those skills."

The bars or restaurants will offer some kind of perk for alumni guests, such as a free drink, a free appetizer or a discount on food.

A new venue this year is The Lucky Monk, located at 105 Hollywood Blvd. in South Barrington (near the intersection of Barrington Road and Highway 90). Nichole Bajko, '08, marketing director of The Lucky Monk, has volunteered to host the event to stay engaged with NIU and give back as a volunteer.

"NIU helped me launch my career in hospitality," said Bajko, who was one of the first to take part in NIU's hospitality program. Besides getting practical experience on campus as a server and manager, the program led to an internship with the Kane County Cougars and her first job with Marriott International.

Alumni will enjoy the experience at The Lucky Monk because it offers a brewery, a full-service bar and a dining area with more than 300 seats, she said, and the family-owned restaurant is known for its craft beer and prime beef burgers. Special fall beers will be featured, such as its signature oatmeal stout, Oktoberfest beer and barrel-aged beers.

The restaurant will offer a special deal for alumni, Bajko said, and they will enjoy a view of the brewery wherever they sit in the restaurant.

Local and regional watch party locations can be found on the NIU Alumni Association website, and check back periodically for additional venues.

To learn more about hosting a watch party, contact Stephanie Poulos at spoulos1@niu.edu or at 815-753-1679.

Interested in volunteering in some way for NIU? Fill out a brief form here. If you have questions, contact Liz McKee at lmckee1@niu.edu or at 815-753-7400.