Paul Lencioni, '99, Brings Customers Quality with Blue Goose Market
By Eva Richards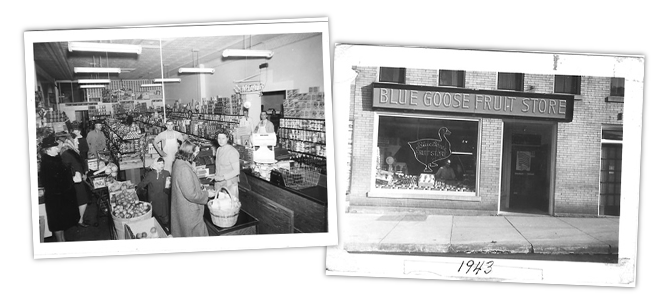 After earning an accounting degree in 1999, Paul Lencioni decided to create his own path.

Instead of following the footsteps of four generations of his family and joining the Blue Goose Market team in St. Charles, Illinois, he went to work at Arthur Anderson, one of the world's "Big Five" accounting firms at the time. From there, he went to Winston and Strawn, the tenth-largest law firm in the world at the time, and Eby Brown, the third-largest distributor in the convenience industry. It was clear that Lencioni was working among the best on an international stage, but that's when he got a call from his father.

"My family hit some snags, and they were struggling with how to reconfigure Blue Goose Market and take on the next era as a one-store independent supermarket," Lencioni said. "So I helped them decide on an approach, and then they asked me to run the company. I told them, 'I will not run the company for you, but I'll buy the company.'"

That's exactly what Lencioni did. He became president and CEO of the company in 2012 and has not looked back since.

"It's funny. The day that I negotiated coming back to the Blue Goose, I was earlier that day asked to run a billion-dollar acquisition for Eby Brown," Lencioni said with a laugh. "I asked them, 'Can I give you my answer on Monday?' I just knew my place was at Blue Goose and making a difference there."

When Lencioni describes the work he's doing now, it's clear he has a lot of passion about running a market that's a major hub in its community. He sees himself and the people who work for him at Blue Goose Market as merchants. He believes that business, culture and connection are inextricably tied together, and that all of this can be witnessed each day at his store.

"I didn't realize my experiences with Blue Goose were special when I was growing up, but I think they led to me caring deeply for people in a very pragmatic way," Lencioni said. "I like to take great care of people. I've always felt a great duty to be helpful, to be a part of things and to forge relationships."

Lencioni never had the illusion of a safety net, even though he worked for large companies for so long. His view of business has always been entrepreneurial because of his experiences with his family's business. Blue Goose Market ultimately drove him to get an accounting degree and to understand that business is community. Today, he credits Northern Illinois University (NIU) with being the "root of his wisdom."

"I would be so poorly prepared for my role without NIU. NIU shaped me," he said. "The sheer number of programs and opportunities available for people to learn to chase their dreams is staggering. I can't imagine a school giving better support because the University is incredibly approachable and still offers world-class opportunities."

Lencioni noted that in a small business, one has to be very politically savvy on a local level and understand working with people. In this way, his experience working for the Student Association, NIU's student government, helped prepare him for the work he would later do in both in a community market.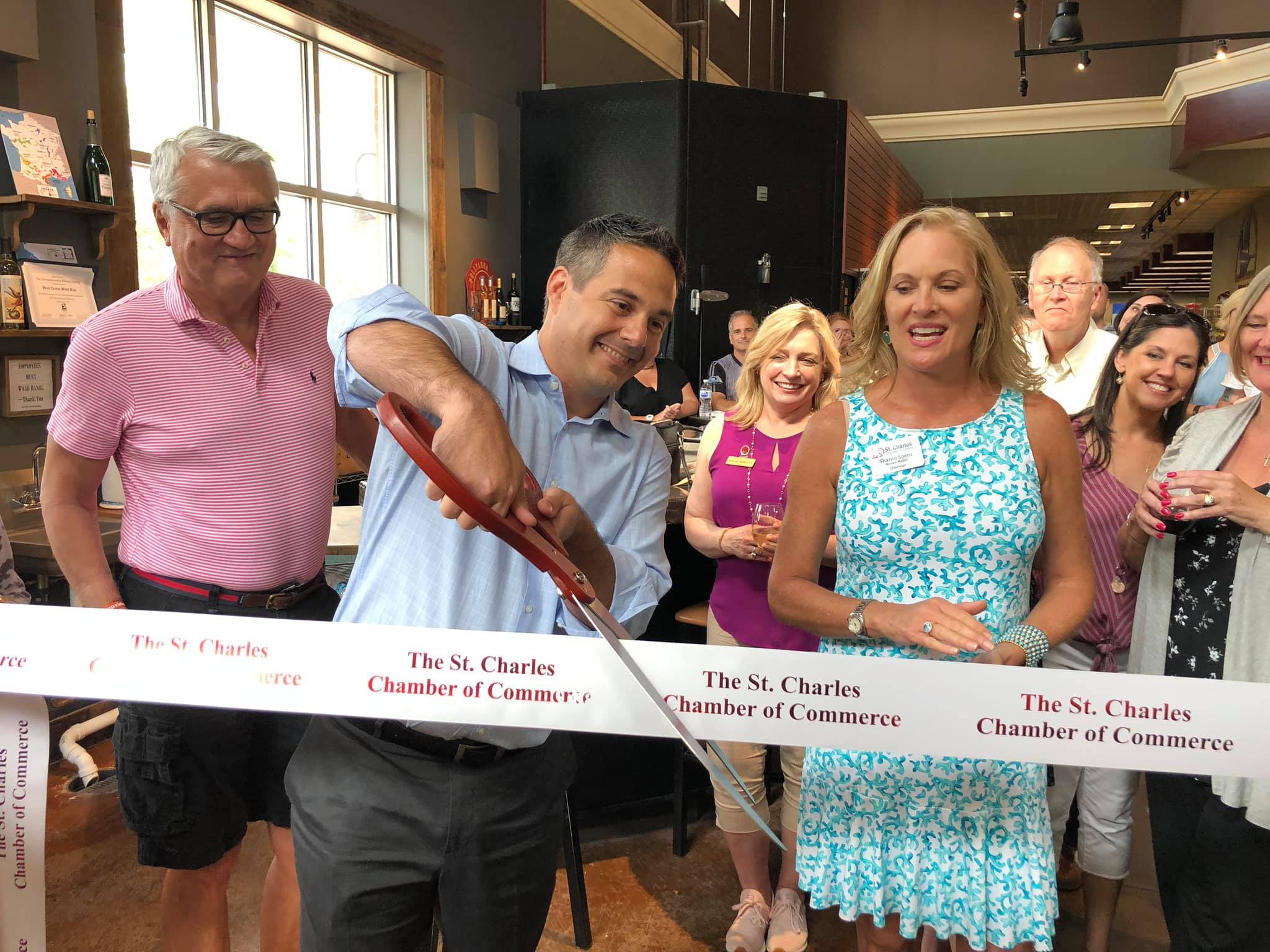 While Blue Goose Market has plenty of low-cost items for everyday shoppers, Lencioni believes that what differentiates the market from other grocery stores in the Fox River Valley is the unique, quality items and quality experiences it offers customers. On a daily basis, he works very closely in choosing items that can have a great disparity between bottom-level quality and top-level quality, such as beers and wines.

"When it comes to the evaluation of food, I am very involved because I want to bring our customers the very best products we can," Lencioni said. "For instance, I want to make sure we understand specialty and artisan cheeses. They're not all the same. You have to realize where value is and have a good eye to evaluate it."

It's in this same spirit that Lencioni has teamed up with NIU and Pollyanna Brewing Company to do just that. On Sept. 13, from 7:30 to 9:00 p.m., Blue Goose Market will host a special tasting of NIU's new Pollyanna-brewed Kölsch brew, appropriately named Dawgma. All are welcome to attend this special event, sample this incredible beer and share in the tight-knit Blue Goose community.

"I think these types of partnerships are great because they are a great way for good people and their companies to team up to deliver great experiences. We need to reinvest in the hearty elements of our culture," Lencioni said. "A 'race-to-the-bottom' mentally, where we business leaders drive as much value as possible out of our products and services is bad for all of us in our world. We have to revere value, and I want to sell great, valuable things to the people in our community, and Dawgma is one of those special items."