Huskies Helping Huskies
Many Huskies want to reengage with the university, but aren't sure how. Affinity groups are a way to network and build relationships.
Alumni affinity groups are all about Huskies helping Huskies, and they reconnect you to Northern Illinois University.

As a member of an affinity group, you can network socially and professionally with fellow alumni who have similar interests and backgrounds. Many of the affinity groups also give back by offering scholarships to NIU students.

The NIU Huskie Marching Band Alumni Council (MBAC) is made up of alumni who were in band or on the Silverettes dance team.

"No matter if you participated for one year or seven years, you are a part of history and the family," said Marty Johnstone, '09, council president.

The council's signature event is Fill the Field, an opportunity for members to break out their instruments, flags or dance shoes and perform during NIU Homecoming.

The group also collects donations to fund $1,000 scholarships for current members of the Huskie Marching Band. Last year, the band raised $7,000 to provide seven students with scholarships to offset the cost of tuition.

To get to know the group, alumni are asked to like the MBAC Facebook page. Sign-up information for Fill the Field is sent out in the fall.

The Computer Science Alumni Council (CSAC) is described as "stress-free business networking" by its president, Michael Labrot, '90, M.S. '93.

Its biggest event is the Fall Alumni Panel, comprised of IT and computer science alumni who hold a discussion for students about working in the real world. Business networking events are also held so members can get to know each other and share IT experiences. Once a year, the affinity group offers a wine tasting event, which draws alumni in IT executive roles.

To find out about CSAC events, alumni are asked to join its LinkedIn group.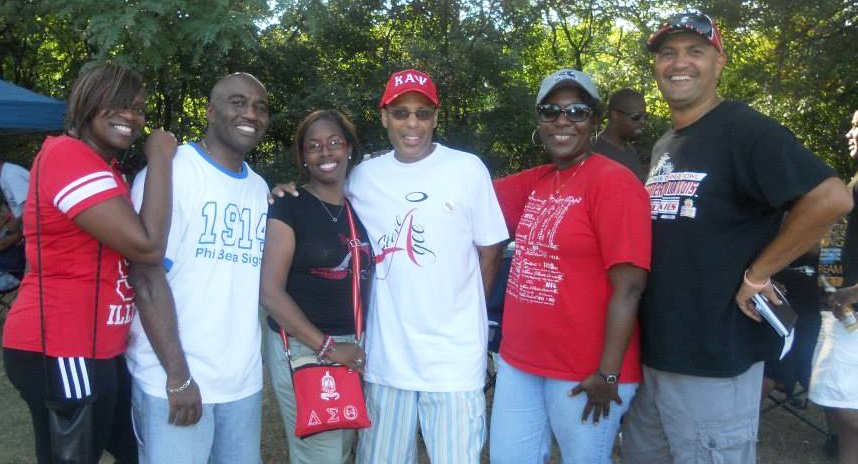 The oldest affinity group, the Black Alumni Council (BAC), is dedicated to recruitment, retention and graduation of African American students, and it serves as a bridge between the university and black alumni.

Its signature event is Black Alumni Weekend, held during the week of Labor Day. BAC members get together for a social gathering and picnic and raise funds for the Fanny Ruth Patterson Scholarship, named in honor of the first black student that graduated from NIU.

Twice a year, members bring over 200 high school juniors and seniors to campus and recruit student leaders to help with lodging and serve as guides, said BAC President Michael Pattrick, '90, M.S.Ed. '94. The council also introduces eighth graders to NIU through a college tour.

To get on the BAC email list, click here.

The Latino Alumni Council (LAC) is focused on supporting Latino students and providing networking opportunities to alumni. Its mission is to maximize the academic and social experience of Latinos at NIU, to serve as a representative voice for Latino alumni and to assist with efforts to promote Northern Illinois University.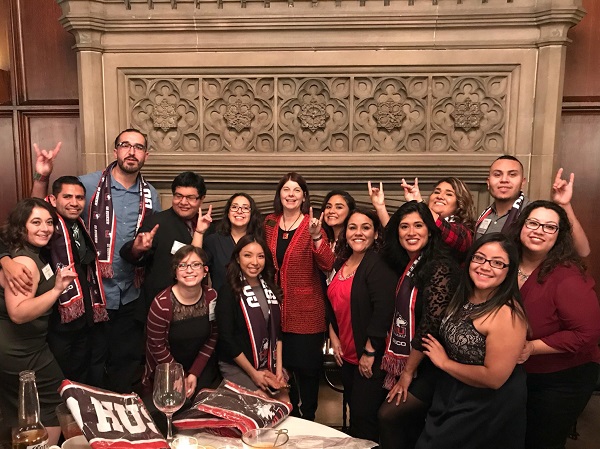 The LAC raises funds to support Latino students and has sponsored workshops for students to prepare them for life after graduation.

Click here to get on the LAC email list.

The NIU Rockford Alumni Club has ramped up its presence in the last year by hosting social events to build relationships in the community and support NIU recruitment initiatives. In 2019, Rockford area residents will have more opportunities to get to know each other, faculty/staff and students and will learn how to advocate with legislators on behalf of NIU.

Scholarships are provided to incoming full-time freshmen and transfer students who will attend the College of Business and are from the Rockford region.

Click here to join the Rockford Alumni Club email list.

The Greek Alumni Council (GAC), which represents graduates and friends of the NIU Greek system, hosts many social networking events. Some events are held on campus, such as the Greek Alumni and Athletics Rally in the spring.

Its mission is to develop strong relationships among Greek alumni, the NIU Alumni Association and NIU; to foster the growth of NIU Greek students; and to advocate for the Greek program.

Sign up for the GAC email list to reconnect with a sorority or fraternity.

For information on additional ways to connect with NIU through volunteering, check out NIU Nexus, our alumni volunteer community.